Photo: dougparkinson.com
Doug Parkinson, one of the great voices of the modern Australian music scene, has died suddenly aged 74. The loss of his unique voice will leave an irreplaceable hole in our sound landscape. There will be any number of eulogies/tributes to Parkinson and his long and extensive career spread across the media today and in the coming weeks. I'll leave it to you to chase them up.
As a very unsophisticated 17-year-old, I moved to Adelaide at the start of 1970 to take up tertiary studies at Flinders Uni. Like many impressionable young people, I was blown away by the freedom of choice that came with the transition from my previous five years in a strict secondary school boarding house to the blank canvas of a new stage in life. And, like several of my contemporaries, I was poorly equipped to handle the situation. Consequently, I did not do well in my course but had a very enjoyable time doing it.
We tend to associate times and places with certain events, sounds, aromas and people. Every now and then, I still get a whiff of that crisp Adelaide morning air when the sky is blue and the temperature is in the mid-20s. I recall the antics of Bazz and Pilko with Peter Plus on the 5KA (or was it 5AD? or both?) breakfast show. Marmalade's 'Reflections of my life', Tea Set's 'Ma belle amie' and Shocking Blue's 'Venus' were top of the charts. The Beatles broke up. And a thousand other memories.
I shared a room with my friend Andy in a big, rambling house at 1 Winchester Street. It wasn't much of a room, more a long, thin, enclosed sleep-out. We made the best of it.  To try to 'decorate' my end of the room, I bought a poster to hang from the ceiling. The go-to shop for posters was a great little place called Hang Up in the Regent Arcade between Rundle and Grenfell Streets. I chose a poster of Doug Parkinson which featured a black silhouette of Doug's face and hair against a red/orange background. Striking! With a sheet of purple cellophane taped over our room's fluro tube, it was quite a sight at night.
The Beatles' so-called 'White Album' featured the song 'Dear Prudence' early on Side 1. It was a sweet, mystical song about one of their fellow meditators from their time in India. I liked it. I still do 50 years later.
Then I heard the Doug Parkinson In Focus cover version. That voice – rasping, guttural, powerful and passionate yet somehow also sensitive and plaintive – with a completely different interpretation of a very good song. (And a much better one, to me at least.) Billy Green on guitar and Duncan McGuire on bass set it off beautifully. I was totally hooked. Hence the poster. Hence a memory of a special time in my adolescent life. Hence my sadness today to hear that Doug has passed away.
Later that year I saw Doug and his band play a lunch-time show in the university's Matthew Flinders Theatre. Excellent! I remember that I went with my university friend Winston Robert Bartlett, a bit of a guitarist himself, who almost swooned at the unorthodox playing style of bassist McGuire. More great memories. Sigh.
Vale, Doug – RIP,
from a fan from yesteryear.
To return to our Footy Almanac home page click HERE.
Our writers are independent contributors. The opinions expressed in their articles are their own. They are not the views, nor do they reflect the views, of Malarkey Publications.
Do you enjoy the Almanac concept?
And want to ensure it continues in its current form, and better? To help things keep ticking over please consider making your own contribution.
Become an Almanac (annual) member – CLICK HERE.
One-off financial contribution – CLICK HERE.
Regular financial contribution (monthly EFT) – CLICK HERE.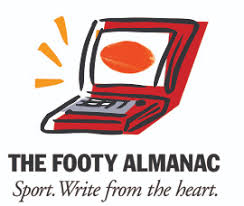 A relaxed, Noosa-based retiree with a (very) modest sporting CV. A Queenslander through and through, especially when it comes to cricket and rugby league. I enjoy travel, good coffee and cake, reading, and have been known to appreciate a glass or three of wine. As well as being one of Footy Almanac's online editors, I moonlight as an editor for hire - check me out at www.writerightediting.com.au