Almanac Music: Top Albums of 2020
Sadly not much gig going this year (only went to 3 shows!) but plenty of fantastic new music. These are my top 15 albums of 2020.
Slow Dawn- Mark Seymour & The Undertow
Storytelling has been at the heart of Mark Seymour's solo career (10 albums in) and this could well be his best collection of tales yet. With his band 'The Undertow' being a slick operation and Seymour singing better than at any stage of his career, this journey, that takes us to the USA, South Africa and Australian locales is one well worth taking time again. Far removed from his Hunters & Collectors sound, if you've yet to delve into the solo work of Mark Seymour this is the ideal place to start. Album of the year.
Songs to add to your playlist: Night Driving, Applewood Road, Slow Dawn
You Be the Lightning- Tracy McNeil & The Goodlife
2020 saw Tracy McNeil release her finest album to date with "You Be the Lighting". Wonderfully crafted Americana often given a sharper rock sound with the brilliant Dan Parsons on guitar, this is a smooth, timeless album crafted around Tracy's rich voice and a mix of sunny and melancholic songs.
Songs to add to your playlist: Catch You, Highway Girl, Not Like a Brother
Everything, All At Once, Forever- Rat!Hammock
While not really a proper album release as it is a collection of their singles from 2017-2020 and only had a very limited vinyl release, I had to include Rat!Hammock as they were by far my favourite artist find of 2020. All 11 tracks could be a lead single with their catchy rock styling. Very Australian sound and clever lyrics. These guys will very much be worth following.
Songs to add to your playlist: Pick Up, June, Love You Til I Die, Word of the Day, Ghost
Warning Bell- Daniel Trakell
I've been a big fan of Daniel Trakell for a few years now following his wonderful 2017 EP "Paradise" and have been eagerly awaiting his debut album. It arrived in this year after Daniel signed to Swedish label Dumont Dumont and showcased his talent with his hauntingly beautiful vocals and piano in his folk-rock style superbly. A record that rewards with each listen.
Songs to add to your playlist: Let Me Be, Come To, Wisdom/Boredom
Respect All Lifeforms- Custard
"Will we ever be that funky again" sings Dave McCormack on "Funky Again", track 2 on the 8th Custard album. They are very much funky again on their best recording since 1999's "Loverama". Some punk in among some fantastic pop rock with a dash of humour. This album helped get me through the down times of lockdown yet is a happy place to go back to now.
Songs to add to your playlist: Couple's Fight, Funky Again, Take the Skinheads Bowling, A Cat Called No
Everything Is A-OK – Violent Soho
The 5th album from Brisbane's Violent Soho is straight at you grunge rock tinged with lush guitar. Superbly produced, this polished record takes nothing away from their established sound and showcases what is a very tight band with the distinctive vocals of Luke Boerdam.
Songs to add to your playlist: Vacation Forever, Pick it Up Again, Slow Down Sonic
Don't Waste Your Anger- The Smith Street Band
Speaking of dinstinctive vocals, Wil Wagner and the Smithies released their 5th album in 2020, and much like Violent Soho, it's full of well produced tracks, Wagner seemingly adding more range to his vocals and a more positive outlook to his lyrics.
Songs to add to your playlist: Big Smoke, I Still Dream About You, The End Of the World
K.G. – King Gizzard & The Lizard Wizard
A mix of the many various King Gizzard styles from their many albums, but mostly along the lines of their 2017 album "Flying Microtonal Banana" with it's modified instruments and Middle Eastern sound. "Intrasport" hooked me in like no other song in 2020 with it's sub-continental sound and banging beats. King Gizzard, while prolific, are always interesting.
Songs to add to your playlist: Intrasport, Honey, Straws In the Wind
The Theory of Absolutely Nothing- Alex the Astronaut
Another long awaited album after a couple of fantastic EP's, at just 25 Alex Lynn writes incredibly mature and powerful lyrics. Each song will move you and make you think. A strong voice in very much her own style. This album very much worth the wait.
Songs to add to your playlist: I Didn't Know, Happy Song, I Like To Dance
Sideways To New Italy- Rolling Blackouts Coastal Fever
Not as upbeat as their first album, this is still Australian pop-rock of the highest quality. Summer sun, driving to the beach music. There's been comparisons to the Go-Betweens but I also hear a little of the surf rock of Australian Crawl or early Midnight Oil. Nice diversity too with three singer/songwriters in the band.
Songs to add to your playlist: Cars In Space, Falling Thunder
Toon Town Lullaby- James Reyne

This album took me some time fully appreciate, but is a slow burn masterpiece. Like Mark Seymour, James Reyne is singing superbly at this stage of his career, this collection of more stripped back tunes and wry thoughtful lyrics highlighted by that unique voice. "The Tallest Man I Ever Knew" is a lovely tribute to Australian Crawl guitarist, the late Brad Robinson, "Trying To Write a Love Song" is a response to being questioned about not writing love songs, while "Low Hanging Fruit" is a comment on the music industry.
Songs to add to your playlist: Low Hanging Fruit, Calamity Jane, The Tallest Man I Ever Knew, Trying To Write a Love Song
The Modern Medieval- Something For Kate
The seventh SFK album and first in eight years, this is the band putting out a big, lush, intense sound on ten tracks that are as accessible as any in their career. While it's been a while between recordings, the band has played live every year in that time, making this a very well honed album.
Songs to add to your playlist: Inside Job, Supercomputer, Waste Our Breath
Power Up- AC/DC
There's no reinvention of the wheel here, nor is it needed. In a year where the world was turned upside down, there was something very reassuring about some new Acca Dacca with as close to the classic lineup as we will ever get. Four weeks at number 1 show there's still plenty of love for the band. I'd love to see them play live just one more time when stadium shows can resume.
Songs to add to your playlist: Shot In the Dark, Demon Fire
Now To Survive- Elephant Gun

Twenty years on from their "Albino" album that saw Elephant Gun play major festivals and venues right around Australia, they returned in 2020 with their second full length album. A big, driving rock sound well led by the powerful vocals and lyrics of frontman Todd Angus. Now To Survive rocks from start to finish and holds true to the band's late 1990's alt-rock style albeit with a more mature sound.
Songs to add to your playlist: Kill Street Blues, Mexicana, Titanic
Don't Bank Your Heart On It- Davey Lane
A cool album from one of the coolest guys in rock. A very diverse record, Lane's 3rd solo album sees guests including Jimmy Barnes, King Gizzard's Stu MacKenzie, Vika & Linda and Tim Rogers feature, but the strongest tracks are the ones he does on his own. Becoming a very accomplished songwriter in his own right.
Songs to add to your playlist: You Were a Mirage, Affection's Walkin' the Wires, Acceptance
Have a listen to all the recommended tracks HERE:
Check out Smokie Dawson's top 10 Australian albums of 2020 HERE
To return to our Footy Almanac home page click HERE.
Our writers are independent contributors. The opinions expressed in their articles are their own. They are not the views, nor do they reflect the views, of Malarkey Publications.
Do you enjoy the Almanac concept?
And want to ensure it continues in its current form, and better? To help things keep ticking over please consider making your own contribution.
Become an Almanac (annual) member – CLICK HERE.
One-off financial contribution – CLICK HERE.
Regular financial contribution (monthly EFT) – CLICK HERE.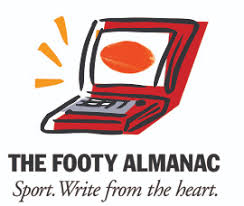 Cricket and Collingwood tragic. Twitter: @crackers134