1967: Grade 10 at boarding school; the Junior Boys Common Room with the old HMV radio from home a rare link to what was going on in the world; a mate, Danny, who was all over the pop music scene; an album – Procol Harum. 
'A whiter shade of pale' was, to paraphrase Col Ritchie from the other day, one of the greatest songs ever written – even if it did borrow more than a little from Bach's 'Air on a G string'. A majestic melody line, the melancholic lyrics, that descending bass line, the fulsome Hammond organ, the raspy vocal. It was the era in a nutshell.
Not long after came 'Homburg' with more of the same but different enough to draw us in all over again. It seemed ever so British/Continental/sophisticated. It had this callow youth hooked! Enjoy it again:
On the same album, but released as a single a few years later, was 'Conquistador', different in musical style (with a touch of mariachi for authenticity!) but still reflective and thoughtful in content. Here we go:
Gary Brooker and Keith Reid must surely rate among the best songwriters/composers of what was a prolific era.
What have you got on offer next week, Col?
To read Col Ritchie's earlier offering on Procol Harum click here.
The Tigers (Covid) Almanac 2020 will be published in 2021. It will have all the usual features – a game by game account of the Tigers season – and will also include some of the best Almanac writing from the Covid winter.  Pre-order HERE
To return to our Footy Almanac home page click HERE.
Our writers are independent contributors. The opinions expressed in their articles are their own. They are not the views, nor do they reflect the views, of Malarkey Publications.
Do you enjoy the Almanac concept?
And want to ensure it continues in its current form, and better? To help things keep ticking over please consider making your own contribution.
Become an Almanac (annual) member – CLICK HERE.
One-off financial contribution – CLICK HERE.
Regular financial contribution (monthly EFT) – CLICK HERE.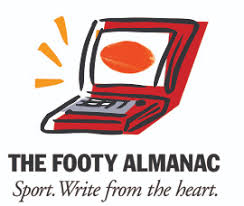 A relaxed, Noosa-based retiree with a (very) modest sporting CV. A Queenslander through and through, especially when it comes to cricket and rugby league. I enjoy travel, good coffee and cake, reading, and have been known to appreciate a glass or three of wine. As well as being one of Footy Almanac's online editors, I moonlight as an editor for hire - check me out at www.writerightediting.com.au