I'm trying to work out how to pay a musical tribute to Phil Spector, truly one of the great of record producers and famous for the 'Wall of Sound', while at the same time not underplaying his conviction as a murderer.
Phil Spector emerged in the 1960s and was responsible for artists such as The Ronnettes, Ike and Tina Turner, and The Righteous Brothers. He created that unique recording experience that made you think the artists were performing in an orchestral setting, such was the depth and fullness of the sound. (For an insight into the 'Wall of Sound' production method click here.)
Spector soon became the go-to record producer of the decade but withdrew from the industry by the end of the 60s before re-emerging to work with The Beatles on their Let It Be album as well as John Lennon (Plastic Ono Band) and George Harrison (All Things Must Pass) on their individual albums.
It seems likely, however, that Spector's reputation for his pioneering work with sound and his contribution to the music industry will be at least tarnished, if not completely overshadowed, by his later 2009 conviction for murder and subsequent imprisonment.
An 'evil genius'? You work it out.
Meanwhile, enjoy some great music!
The Tigers (Covid) Almanac 2020 will be published in 2021. It will have all the usual features – a game by game account of the Tigers season – and will also include some of the best Almanac writing from the Covid winter.  Pre-order HERE
To return to our Footy Almanac home page click HERE.
Our writers are independent contributors. The opinions expressed in their articles are their own. They are not the views, nor do they reflect the views, of Malarkey Publications.
Do you enjoy the Almanac concept?
And want to ensure it continues in its current form, and better? To help things keep ticking over please consider making your own contribution.
Become an Almanac (annual) member – CLICK HERE.
One-off financial contribution – CLICK HERE.
Regular financial contribution (monthly EFT) – CLICK HERE.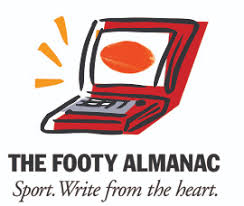 A relaxed, Noosa-based retiree with a (very) modest sporting CV. A Queenslander through and through, especially when it comes to cricket and rugby league. I enjoy travel, good coffee and cake, reading, and have been known to appreciate a glass or three of wine. As well as being one of Footy Almanac's online editors, I moonlight as an editor for hire - check me out at www.writerightediting.com.au