Almanac Music (Jazz): 'St James Infirmary' by Louis Armstrong and His Savoy Ballroom Five (1928)
'St James Infirmary' by Louis Armstrong and His Savoy Ballroom Five (1928)
I've always liked jazz – traditional New Orleans style jazz, that is. I love it for its exuberance, lack of pretention and heart. Later periods of jazz, like bebop, I often find too cerebral and lacking in emotion. As for even later techno, funk, electronic whatever-you-like-to-call-it jazz, well, just give me a break! As soon as I know that a trumpet is anywhere near a synthesizer or computer, I feel a compulsion to run for the hills.
For a long time, I wanted to buy a particular set of classic jazz recordings, Louis Armstrong's Hot Fives and Sevens, which he recorded with various ensembles from 1925-1929. If they are not jazz's equivalent to the Book of Genesis (maybe early ragtime recordings are a key part of that phase) then perhaps they are its Book of Exodus instead – in these wonderful Armstrong-inspired renditions, a new force is certainly set free in 20th century music.
Finally, a few years ago, I bought a remastered four CD edition of these Hot Fives and Hot Sevens sessions. It's a collection I listen to regularly in my rural cottage, often late on a lazy Sunday afternoon, accompanied by few lagers. What wonderful musicality is transferred down through the ninety-plus years since their original recording! What a joy! All the classics are there, of course, 'Potato Head Blues', 'Cornet Chop Suey', 'Rockin' Chair', 'St Louis Blues' etc. For me, an absolute standout is a song performed by Armstrong and His Savoy Ballroom Five, recorded in 1928 – the bluesy, heavily rhythmic, minor key 'St James Infirmary'. There's a fine vocal by Armstrong, as well as some splendidly evocative trumpet playing on his part. Also, the song is lyrically fascinating, its words, apparently, based upon narrative folk material (though the composer of this recording was actually named as Don Redman, a sometime member of Armstrong's band, then later changed to Joe Primrose, a pseudonym of musical entrepreneur Irving Mills).
In verse 1 of the song the singer is at the morgue, looking at his 'baby' lying on the slab*:
I went down to St. James Infirmary,
Saw my baby there,
Stretched out on a long white table,
So cold, so sweet, so fair.
In verse 2 the singer reflects:
Let her go, let her go, God bless her,
Wherever she may be,
She can look this wide world over,
But she'll never find a sweet man like me.
In the final verse, the focus changes abruptly:
When I die dress me in straight lace shoes
A box-back coat and a Stetson hat
Put a twenty-dollar gold piece on my watch chain
So the boys will know that I died standin' pat**
Since 1928, there have been hundreds of versions recorded of this song, and many different variations in the lyrics, as is the case in many folk-influenced songs, but it's difficult to see how anyone could surpass Armstrong's – this has the clear, assured imprint of a master.
* One can only wonder if the Spanish flu pandemic of 1918-20 influenced this particular set of lyrics, given the death of the girlfriend at the beginning of the song and the general timing of the writing and recording of it.
**standin' pat: not drawing other cards, playing with those one was dealt – as in poker or blackjack; in other words, being true to oneself
(Acknowledgement: an earlier version of this piece appeared on the Stereo Stories website in 2020.)
For more from Kevin, click HERE.
To return to our Footy Almanac home page click HERE.
Our writers are independent contributors. The opinions expressed in their articles are their own. They are not the views, nor do they reflect the views, of Malarkey Publications.
Do you enjoy the Almanac concept?
And want to ensure it continues in its current form, and better? To help things keep ticking over please consider making your own contribution.
Become an Almanac (annual) member – CLICK HERE.
One-off financial contribution – CLICK HERE.
Regular financial contribution (monthly EFT) – CLICK HERE.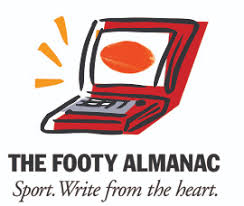 About
Kevin Densley is a poet and writer-in-general. His fourth book-length poetry collection, Sacredly Profane, was published in late 2020 by Ginninderra Press. He is also the co-author of ten play collections for young people, as well as a multi Green Room Award nominated play, Last Chance Gas, which was published by Currency Press. Other writing includes screenplays for educational films.