Almanac (Grand Final) Footy – Melbourne v Western Bulldogs: Barracking for the loser
Grand Final. It's  that time of the year when most ex-footballers of any age, era, competition or sex (I reckon Daisy Pearce knows more about footy than I've forgotten) are asked 'who do you reckon will win?' We are supposed to know or have an opinion (and if the enquirers don't get the answer they want, 'we' get told we wouldn't know anything!). Unless one of the teams we follow is playing, probably most of us either don't know, don't care or both. Spin the coin or tell them to get the answer from Daisy, Tim, Brian and Co. At least they are paid to know.
Now here's the rub for me. The 'don't care' factor should still kick in as neither Geelong nor Richmond is playing. The reality is I quite like both teams. I suspect many others feel the same. I might be getting soft but I don't want either side to lose. How pathetic is that? It needs some explaining.
The difference between winning and losing a Grand Final has consequences for the rest of the players' lives. I've been lucky enough to play in two of them, the first in 1967 when my  Geelong Cats were beaten by the Tigers (Richmond) in a game for the ages. With the lead changing hands numerous times in the last quarter, the Tigers triumphed by 9 points. As a 20 year old I was gutted, but like all of us in our youth we feel our time will come again.The misery out on the ground after the game and down the highway to the Geelong Town Hall that night was lessened slightly by the fatalistic hope of my youth. It was not something that unburdened the older members of the team. They knew how hard Flags are to win. A cliche but absolutely on the button, as I eventually discovered.
It took exactly another seven years before I changed Clubs to Richmond and, playing alongside many of my opponents from '67, I got to run around the MCG holding the Cup and sharing the triumph with a group of blokes who have become mates for life. I love my Geelong mates but there's an extra depth when you win.
So Melbourne or the Bulldogs this week? There's a rationale behind supporting the Demons this week as their last Flag was in 1964, the year before my career began. But I don't get very sentimental about that as it seemed like they were winning every year through my formative days. They had their share so to speak, in the same way Hawthorn has in every decade since. Share it around a bit I say, although I acknowledge the majority of fans are probably younger than me and feel a bit sorry for the Dees. Not me.
I can also mount a case against the Bullies but the aforementioned may not have heard of Ted Whitten. Who, some might say? Back when I played, Whitten was in a battle with Ron Barassi for the unofficial title of Mr Football. They were superstars. It was my misfortune to play on Whitten a number of times in my early years and to be honest, I was scared witless! Gruff, tough and the epitome of somebody coming from the other side of town. I was a kid from Geelong. The Geelong College! He was Footscray. His pre-game handshake was honed to perfection as was every part of his game. He fed on kids like me. He gouged fingers and crunched bones as he wished you well. I can't see it happening today but it always made me wary of a Bulldog. Man or animal.
The players today seem a lot, um, nicer! Haircuts aside, most of them seem to be the sort of bloke you'd be happy to see your daughter go out with. That big tall blond ruckman/forward for the Dogs, Tim English, is unfairly handsome; ex-Captain Easton Wood, I'm told, is a quietly spoken gentleman. And the Demons? You couldn't dislike Max Gawn! Women just want to wrap him in their arms. Kysaiah Pickett brings an Indigenous family history to the game with his boyish polish.
Of course we want to celebrate having two local teams in the Grand Final again after another year from hell. It's been State versus State this Covid year and whoever wins is representative of us all. We've won the lockdown Premiership, we might as well win the real Flag. To do it in Perth is another bonus! (My friend Tim Lane reckons Melbourne might lay off 'til next year and play it in front of their adoring fans at the 'G. I suspect not.)
Two female Presidents as well. I still have split my loyalties. It's a game for true romantics. In which case, I have to barrack for the loser. But as Gene Pitney sang in 1962, '..true love never runs smooth..' and I suspect the case will happen again this week. Pitneys's track was 'Only Love Can Break a Heart.' Sadly at the final siren there will be many broken hearts. Maybe a little part of mine.
The Tigers (Covid) Almanac 2020 will be published in 2021. It will have all the usual features – a game by game account of the Tigers season – and will also include some of the best Almanac writing from the Covid winter.  Pre-order HERE.
To return to our Footy Almanac home page click HERE.
Our writers are independent contributors. The opinions expressed in their articles are their own. They are not the views, nor do they reflect the views, of Malarkey Publications.
Do you enjoy the Almanac concept?
And want to ensure it continues in its current form, and better? To help things keep ticking over please consider making your own contribution.
Become an Almanac (annual) member – CLICK HERE.
One-off financial contribution – CLICK HERE.
Regular financial contribution (monthly EFT) – CLICK HERE.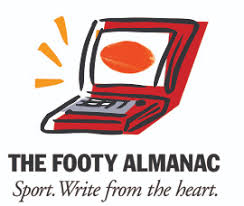 GA continues his life-long passion for sport and the sporting life. His head survived a football career with Geelong and Richmond and has enabled him to follow other pursuits, including his love of cricket and his regular journeys to wherever sport is played. His journeys of the mind are equally important to him and his Blogs can be read on www.lifeagain.com.au He has enjoyed the past 15 years as Vice-President of the Mighty Cats and is hungry for one more Flag.