Almanac Footy: The Teague Train – No brakes, only one gear, ran out of rail
When Jack Elliot infamously declared that Carlton didn't do rebuilds, there was the usual Jack blend of hubris mixed with arrogance. Intentionally or not, Jack was also admitting something about the nature of the Carlton beast. He would know a bit about that, as his era still casts a disproportionate shadow over the club today. That's because the club has achieved nothing in the last 20 years to usurp his decidedly mixed legacy.
The affection several prominent Tory politicians have historically held for the Carlton Football Club has seen it too easily written off as a Silvertail club by outsiders. But one fascinating thing about the old Melbourne VFL/AFL clubs is how much of the character of their origin suburbs they manage to retain,  even as their various diasporas scatter far and wide. Collingwood long ago left The Flat, but they are still Collingwood in their minds. They still tell themselves the world's against them. And Carlton is most definitely still Carlton, for better and worse.
Establishment money has only ever been one part of the Carlton story. We were the original football hooligans who gathered to challenge the MCC toffs. In its changing times, the Carlton suburb has been working class and bourgeois, a landing place for immigrant communities, a hotbed of academia, music and the arts. It still retains undertones of criminality. It has a significant Jewish element still. And of course, there's the obvious Italian influence.
The footy club's history often parallels with that nice Italian family, the Borgias. There is certainly ambition. Treachery is undeniable. Bribery has doubtless played a part, though I can't vouch for incest and simony. Blood has most definitely been spilled in pursuit of great prizes. The first man to turn Carlton into a VFL powerhouse was Jack Worrall, and after he coached us to three consecutive premierships we found reason to turf him out. And so it has gone from there.
All of this seeks to explain why we're such a rowdy, impatient mob. And why running us will never be straightforward.
This has certainly been a season to test Carlton tempers. The administration promised a finals payoff after years of pain. A couple of big dollar recruits were traded in. The Teague Train furnace was fully stoked and ready for action. Then we were reminded that the age of coal has passed.
What we got from David Teague's team in 2021 turned out to be more or less what we got in 2019 and 2020. The side could play attractive stretches of football, even against the best sides, but it lacked robustness and endurance of method. When the tide turned against us no one knew what to do, players or coaches. Week after week we would lose in similar ways. Teague often identified the causes in the wash up to a loss, yet those causes remained persistent. Our midfield was too often flogged around stoppages, conceding too many inside 50's. Under frequent assault, our defensive system (if you could call it that) devolved to a complete reliance on Jacob Weitering and Liam Jones to beat their opponents one-out. They performed heroically, but it was finger-in-the-dike stuff. Worst of all, general team effort still appeared to be conditional.
Like most Carlton fans, I was sufficiently beguiled by our better moments to retain hope. We lurched to Round Ten with a 4-6 record. Round 11 against Sydney saw us lead at ¾ time. Hope was alive. Then we tamely accepted defeat in that final quarter. Hope was fading. The next game saw us meekly capitulate to a West Coast team missing a dozen of its best. Hope left the building for me. The inevitable review was announced. If ever the players were going to lift for the coach, Round 13 against GWS was the time. What was presented felt like a grand F*&K YOU to both coach and supporters. From that point on I personally tuned out.
Events largely beyond our doing conspired to keep us a 'mathematical chance'. Ironically, there will be few seasons where it would have been easier to flop into 8th position than this one. Despite this, we really were nowhere near it. David Teague doubtless retained hope of continuing, but it was hard to envisage any kind of review that didn't end up focusing on coaching in these circumstances.
The truth of the matter is that if David Teague had provided tangible evidence over the last two seasons that he could grow into his job, and bring the team along with him, he would probably still have that job. For this Carlton board to have to admit that it had got a coaching appointment wrong AGAIN involves no small loss of skin. So much skin in fact, that even a group as impervious as this one has read the wind sufficiently for half of them to vacate the premises.
Of course things have been difficult since the review began. Of course it would have undermined confidence among those in the firing line. When is it ever not unpleasant for someone to lose their job? Neither Teague nor his assistant coaches set out to fail. To be fair to them all, the circumstances of the last two Covid-disrupted seasons would have presented challenges never imagined. But many other clubs have done better in these circumstances.
As is now expected, the footy media has reported all of this in a manner that would make a pack of dogs on heat look orderly. Logic need not apply, you are not required. Many pundits who previously declared Teague lacking are suddenly outraged he's been judged similarly by the club. This is not to suggest that Carlton hasn't deserved a whack. But so much of recent commentary has really just been pearl-clutching hypocrisy and offense to common sense.
For longsuffering Carlton fans, this review provided yet another opportunity for the club to take stock. So what to make of it? The curated excerpts released thus far feel tailored to support the decisions announced. This invites cynicism for that very convenience. Given the likelihood we'll never see the full scope of review findings, I'd like to offer the review I'd have sought.
Reflecting on this whole rebuild process, which really began with the 2015 Draft, can the club's leaders truthfully say that their nerve didn't begin to falter after that bleak 2018 season which yielded just 2 wins and many beltings? In hindsight, were the 2019 decisions to replace Brendon Bolton with Teague as caretaker, then to make Teague the full time coach, not just further examples of the Board reacting to the supporter base? Has the selection philosophy that appeared to reign under Teague's watch provided the best development opportunities for the young talent the club spent three drafts acquiring from 2015?  To judge from the few public admissions on the matter, can we not attribute the obvious tension that developed between Stephen Silvagni and Cain Liddle, leading to Silvagni's departure, to the fact that Liddle had strayed from his own brief into areas of list management? Has that pattern continued? Has this had any impact on the club's choice of free agency trade targets? Has the recent trend to signing several long-term big money deals compromised the club's ability to recontract it's future stars?
I won't be holding my breath waiting for answers to that lot. For all that Carlton claims to have changed, there are still so many questions not properly answered. To judge from his early offerings, Luke Sayers realises communication must improve, but that is a miserably low bar to be clearing at this stage of proceedings.
The prospect of a Clarko Hail Mary has provided a tantalising distraction to proceedings. Ultimately, it may prove to be a good thing that it won't happen. The whole necessity of rebuilding Carlton in the first place was to drag it into the modern football world, ridding us of our Messiah dependency. We unwillingly acknowledged the footy world was different under AFL rules only when we had no choice. It's no real surprise we look barely adapted to the task of patiently sticking to a plan.
David Teague had the benefit of a list that had been thoughtfully assembled under Brendon Bolton, matured, then added to with free agents. It's not a perfect list by any means, but there's plenty to work with. After a promising start, Teague's problem was that he and the team appeared to have hit a wall. I don't think it's much more complicated than that.
The predicament of those who sacked him is much more complicated. To be honest, like many Carlton supporters, I am now beyond the reach of reassuring words. The club can only expect to be judged on the decisions it makes and the results those decisions produce. Even the Carlton board would realise this next coaching appointment is their last shot.
For more from John, click HERE.
The Tigers (Covid) Almanac 2020 will be published in 2021. It will have all the usual features – a game by game account of the Tigers season – and will also include some of the best Almanac writing from the Covid winter.  Pre-order HERE
To return to our Footy Almanac home page click HERE.
Our writers are independent contributors. The opinions expressed in their articles are their own. They are not the views, nor do they reflect the views, of Malarkey Publications.
Do you enjoy the Almanac concept?
And want to ensure it continues in its current form, and better? To help things keep ticking over please consider making your own contribution.
Become an Almanac (annual) member – CLICK HERE.
One-off financial contribution – CLICK HERE.
Regular financial contribution (monthly EFT) – CLICK HERE.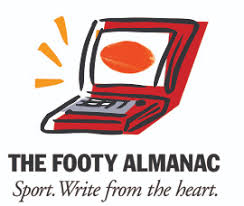 John Butler has fled the World's Most Liveable Car Park and now breathes the rarefied air of the Ballarat Plateau. For his sins, he has passed his 40th year as a Carlton member.