Almanac Footy (Opinion): A Matter of Will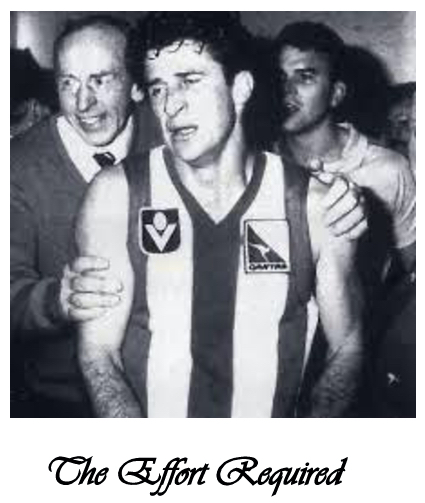 As a lifelong St Kilda supporter, there comes a time every year when despite an optimistic start to the season, it's inevitable your balloon will eventually be popped.
At the end of this year, all eyes will go back to last week and the appalling effort versus Essendon. I hope I'm wrong, but history tells us that our team simply won't cope with the scars of that defeat and we will be forced to endure another wasted year.
The most recent examples of this have been the China and Cairns experiments and, perhaps the worst game I've ever witnessed, the first Easter Friday game versus North Melbourne in 2018.
One of the most underrated qualities that AFL recruiters overlook is the capacity of a player's will.
A footballer may be blessed with extraordinary athleticism and skills but I can honestly say that the players I've played with and coached over 40-odd years that I've respected the most, have possessed the strongest of wills.
The characteristics I'm referring to are:
Honesty and reliability;
Relentless pursuit of excellence;
An innate refusal to be beaten by an opponent;
An unconditional 'team first' attitude; and
Courage.
Based on my own 59 years of observations, I have quickly put together a team based their collective wills. I understand there are plenty I've left out but I went for an instant snapshot of some of my favourites, including eight interchange.
Backs                    D. Frawley.  D. Dench.  F. Bourke
Half Backs           M. Tuck.   C. Mew.   B. Doull.
Centres                 R. Di Pierdomenico.   G.Williams   W. Schimmelbusch
Half Forwards     N. Daniher.   J. Brown.   N. Riewoldt
Forwards              W. Johnson.   J. Dunstall.   L. Matthews
Followers              J. Stynes  L. Hayes.   J. Selwood
Interchange         A. Stevens,  T. Shaw,  T. Liberatore, T. Boak, B. Round, P. Kelly, N. Burke, G.Wilson
Obviously, there are plenty of champions and legends here but I've stuck to the formula I've listed above. What separates these great players from other superstars is their focus.
Whether, for instance, they were being tagged or were the taggers, they couldn't be distracted from the outcome they desired for their team.
Yes there are some big egos here, e.g. Dipper, Williams and Shaw but, if you asked their team mates, I'm sure they would say that running out alongside them was an absolute privilege.
There are many here who had little profile, in fact did everything to avoid it. Doull, Tuck, Mew and Dench had incredible careers and worked for a living. Tuck won seven premierships whilst working as a plumber! I have no doubt all these champions could play today.
Imagine playing a side like this?  For those too young to remember, Brownlow Medallist  Barry Round played 328 games for the Swans and then captain coached Williamstown to a VFA flag at age 41! Apparently he still swims in Port Phillip Bay every morning.
'Libba' was almost delisted from the Western Bulldogs, which was highlighted in the 'Year of the Dog' documentary, then trained with his twin brother Vinnie, a Greco Roman wrestler, and reinvented himself as a tenacious tagger for the team.
Anthony Stevens, Lenny Hayes and Paul Kelly could almost be separated at birth as far as their credentials go and what they contributed for North Melbourne, St Kilda and Sydney respectively. All of them left nothing on the ground each week.
Regardless of the free kick count awarded to Joel Selwood, he's been my favourite player of the last fifteen years. His and Travis Boak's courage and leadership can never be questioned.
Not many people know that Jason Dunstall wasn't a high profile pick by Hawthorn when recruited in 1984. He was given no special treatment, had to work his backside off to achieve what he did, and was also very unselfish on his way to 1254 goals. A brutal competitor who hated losing.
Jason only had the one year with the GOAT Leigh Matthews playing in the same forward line, but could you imagine having Matthews and the wily, cunning 'Dominator' in the other pocket? Enough to have defenders trembling in anticipation.
As a team mate, it must have been highly satisfying to play alongside the Saint's Nathan Burke and Fitzroy's legend Garry Wilson. They would have been a coach's dream. Both 'heart and soul' players through the good times and the bad.
Two of the game's greatest 'gut' runners are in this team, Nick Riewoldt and Wayne Schimmelbusch. There is a famous photo at Arden Street of 'Schimma' being hugged by an ecstatic John Kennedy after some 'Schimma' heroics in the 1985 Elimination Final. There is script written underneath that simply states, 'The Effort Required'. (see above)
Such was Nick Riewoldt's running ability that I have seen opposition defenders come to a grinding halt trying to stay with him and, in fact, I remember once a Carlton defender Michael Jamieson, stopped to deposit a gutful of Gatorade onto Marvel Stadium after another fruitless chase.
Francis Bourke reminded me of the Black Knight in Monty Python's Holy Grail. Even dismembered, he'd bite you to death! When you think of a Richmond spiritual leader, you think of Bourke and he's probably bleeding!
The late Danny Frawley and Jim Stynes have both never been forgotten. Stynes' durability and courage has been well documented and 'Spud's' legacy at the Saints will always remain. Both great leaders and amazing fighters.
I guess when it comes to fighters, Neale Daniher is right up there. As a player he was graceful and brave but sadly his playing days were cut short with dodgy knees. Neale's most important work has been post-career but he was a superstar footballer with his feet always firmly grounded.
Jonathan Brown played in three Brisbane premiership sides whilst still in his early 20s and in the most difficult position on the ground. Fearless, and a with massive tank. Can you just imagine a half-forward line like this as you come streaming through half-back?
I think as a coach or supporter you just want to see effort. You can take a loss anytime if your team has given it their best shot. It's not what you get as a Saints supporter. There have been anomalies such as '09/'10 but they're rare.
Whatever you might think of this hypothetical team one thing's for sure, you know what you'd get. Maximum effort, the will to win and absolute trust in each other.
When the Saints get these values and behaviours working consistently I, and many of my long suffering Saints family, can rest in peace. Go Saints!
You can read more from Ian Wilson Here.
To return to our Footy Almanac home page click HERE.
Our writers are independent contributors. The opinions expressed in their articles are their own. They are not the views, nor do they reflect the views, of Malarkey Publications.
Do you enjoy the Almanac concept?
And want to ensure it continues in its current form, and better? To help things keep ticking over please consider making your own contribution.
Become an Almanac (annual) member – CLICK HERE.
One-off financial contribution – CLICK HERE.
Regular financial contribution (monthly EFT) – CLICK HERE.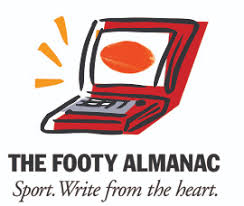 Former army aircraft mechanic, sales manager, VFA footballer and coach. Now mental health worker, blogger and coach of Eastern Warriors Over 35s (new players always welcome!). Lifelong St Kilda FC tragic and father to 2 x girls.