Almanac Footy: Five things that made the NTFL Grand Final great
We are just over two weeks removed from the NTFL Grand Final, which was one of the greatest games of football I can remember witnessing.
Many others agreed, so I've listed five things that made it such a great contest.
TOUGH GAME

Grand Final games are epitomised by their hard nature; the fierce competitiveness and win-at-all-costs attitudes of the combatants.
This year's NTFL premiership decider was certainly no exception.
It was a fiery game – two players were reported and neither side was prepared to give an inch to the opposition.
Tough midfielders like Dom Brew, Cam Ilett, Nathaniel Paredes and Daly Andrews all had an impact.
HIGH SCORING

In this day, high-scoring games are becoming more of a rarity.
The Grand Final saw a combined total of 32 goals and both teams scored over a hundred points.
The key forwards were back with the two-pronged attack of Nightcliff pair Trent Melville and Kyle Emery, while John Butcher kicked the most important goal of the match.
At the other end St Marys' Jackson Calder continued his dominant finals series with another bag of six.
HIGH STANDARD

All-in-all it was a high quality game of football.
The best two teams in the NTFL were certainly on display last Saturday night; they are the benchmark for a reason.
So many talented footballers running around, including multiple Nichols Medal winners, ex-AFL and current State League stars.
THE MOMENTUM SHIFTS

Nightcliff led by 36 points during the second quarter and looked as if they were going to embarrass St Marys.
But the Saints rallied hard during the latter stages of the second and throughout a dominant third term to snatch the lead.
Then, the Saints led by 19 points into time-on of the last quarter and looked all but home before Nightcliff kicked three late goals to force the game into extra time.
Butcher's game-tying goal was kicked with apparently just six seconds left on the clock.
NAIL-BITING FINISH

Of course, every great game needs a nail-biting finish, and it does not get much better than what we experienced last week.
Butcher took a diving mark in the most congested forward line you will ever see.
Heart-in-your-mouth stuff when he decided to play on with only seconds remaining.
A snap on goal that only JUST missed hitting the top of the left goalpost.
Extra time.
Enough said.
You can find more about Jackson Clark's work at his website HERE.

The Tigers (Covid) Almanac 2020 will be published in 2021. It will have all the usual features – a game by game account of the Tigers season – and will also include some of the best Almanac writing from the Covid winter.  Pre-order HERE
To return to our Footy Almanac home page click HERE.
Our writers are independent contributors. The opinions expressed in their articles are their own. They are not the views, nor do they reflect the views, of Malarkey Publications.
Do you enjoy the Almanac concept?
And want to ensure it continues in its current form, and better? To help things keep ticking over please consider making your own contribution.
Become an Almanac (annual) member – CLICK HERE.
One-off financial contribution – CLICK HERE.
Regular financial contribution (monthly EFT) – CLICK HERE.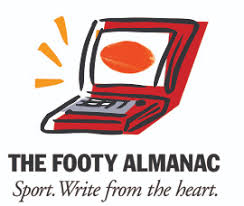 Born and bred in Darwin, Northern Territory, I am a young, aspiring football writer that lives and breathes the game of Australian Football. I'm also a keen player and coach.