Almanac Footy: Colac Youth Club Under 16 Premiers 1965 and 1966
Inspired by a post from Matt Zurbo on grand finals, Footy Almanac editor David Wilson (E.regnans) suggested fellow editors and the wider Almanac could share their premiership victories. Here is a brief account of my only two premierships with the Colac Youth Club in 1965 and 1966.
I was fortunate enough to play in consecutive premiership sides with The Colac Youth Club U16 team in 1965 and 1966. I don't remember much about the '65 game except that it was hard fought and we won in the dying moments by a few points.
1966 I remember more clearly. I'd spent nearly six months with my right leg plastered from ankle to the top of my thigh, and I was desperate to get back into footy once the plaster came off. That took a little longer than I'd anticipated as it took some time for my withered leg to return to normal. Thankfully it did and I was able to play the last part of the season.
Our team had gone through the season undefeated only to lose our first match against the Colac Magpies in the Second Semi Final.
Kicking against a strong win in the last quarter we managed to sneak home by a goal or so in the preliminary final, and into the Grand Final to face our arch rivals.
I had a dream start in the Grand Final, kicking the first three goals of the match in the first 10 minutes. The first came not long after the opening bounce. I was playing forward pocket-cum-rover. My dad always told me: 'play in front son', which I did, and low and behold the ball landed in my arms. All my team mates called me to pass the ball off. They didn't think I could kick the distance.  I decided I could, went back, held the Ross Faulkner for a torp and let sail. Perfect connection with my Matchless footy boot (a forerunner to Adidas) and the first goal of the match was scored. My second goal again came by playing in front as a floater dropped short into my waiting arms. Another beautifully executed torp and I'd kicked two in five minutes. The third came from the next centre bounce after ruckman Doodle Williamson with a mighty punch forward sent the ball in my direction.It was just me and my opponent, and luckily my zippy pace was just enough to get in front of him, pick the ball up and snap around the corner. No-one was in the goal square, the ball bounced end on end and finally rolled through for another. I could not believe my fortune. Come the second quarter I had a new opponent who immediately gave a whack when I wasn't looking. Down I went like a bag of spuds, then staggered to my feet and received another whack. I don't think I got another kick for the match after that!
However (to cut a long story short) we easily accounted for our opponents despite my troubles later in the game and took out the 1966 flag for the second year running!
The Tigers (Covid) Almanac 2020 will be published in 2021. It will have all the usual features – a game by game account of the Tigers season – and will also include some of the best Almanac writing from the Covid winter.  Pre-order HERE
To return to our Footy Almanac home page click HERE.
Our writers are independent contributors. The opinions expressed in their articles are their own. They are not the views, nor do they reflect the views, of Malarkey Publications.
Do you enjoy the Almanac concept?
And want to ensure it continues in its current form, and better? To help things keep ticking over please consider making your own contribution.
Become an Almanac (annual) member – CLICK HERE.
One-off financial contribution – CLICK HERE.
Regular financial contribution (monthly EFT) – CLICK HERE.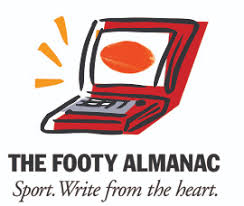 Retired teacher who enjoys following the Bombers, listening to music especially Bob Dylan, reading, and swimming.