Almanac Footy: 1968 Victoria v SA – Never in it
The Lead Up
Based on recent history, the South Australians felt that it had a good show coming in to the 1968 interstate match against Victoria at the MCG.
The 1963 MCG clash between Victoria and South Australia was forever etched into Croweater folklore, being the first SA team to defeat the Big V in Melbourne since 1926. Victoria reversed this result a few weeks later in Adelaide, in both 1926 and 1963, but this is scarcely mentioned.
In 1964, Victoria was a comfortable 32 point winner in Adelaide.
In 1965, the home state swamped SA by 59 points at the MCG. In the return fixture, the visiting Vics put up a feeble showing at Adelaide Oval, the home side winning 12.11 to a paltry 3.1. The losers played like a team that had a big Friday night on the turps and possibly with the fairer sex, but this (or Jack Broadstock's rumoured involvement) is both difficult to believe and unlikely to be verified by the participants. The official explanation, that a tired Victoria was making a stopover after having played WA in Perth twice in four days, may have some legs.
Victoria had reversed the result of that walloping in its next two encounters with SA, a 68 point drubbing in the 1966 Hobart Carnival and a narrow win by a goal in the 1967 Adelaide fixture.
The SA squad trained for a month before the June 1 1968 fixture. The SA selectors, Bob McLean, Charlie Pyatt and Bob Lee added Alf Skuse (South), Dennis Errey (Port) and Sturt's Malcolm 'Emmy' Jones to the squad after the first fortnight. The final 21 that headed east included State newcomers Peter Marker and Dennis 'Fred' Phillis (both from Glenelg), Sturt's Phil 'Sandy' Nelson and Jones, Keith Spencer and Errey (Port), Graham Molloy (Norwood), and West's Bob Loveday.
Recent Victorian representatives Noel Teasdale (Woodville) and John Birt (West Torrens) also joined SA ranks – both were captain/coach at their new clubs. The State-level experience was to come from John Cahill (captain), Jeff Potter and Ron Elleway (Port), Sturt trio Darryl Hicks, Brenton Adcock and Rick Schoff, Peter Darley (South), Bob Simunsen (Woodville), Jack Pannenburg (West) and North's John Phillips and Barrie Robran. Fos Williams took back the coaching reins from Neil Kerley, who was in charge in 1967. Only two others, Jack Oatey in 1959 and Kerley in 1967 coached SA during 1955-69.
The Victorians appointed Fitzroy coach Bill Stephen as coach for the first time. Selectors Howard Okey, Jack Parker and Jim Crowe chose players from all VFL clubs except North Melbourne. The quality of the Victorian first-gamers Ernie Hug (Collingwood), Peter Hudson (Hawthorn), John Sharrock (Geelong), Stan Alves (Melbourne) and Richmond pair Francis Bourke and Kevin Bartlett tells the story of the two sides in hindsight. Overlooked were players such as Ross Smith, Kevin Murray, Don McKenzie, Des Tuddenham, Darrell Baldock and Ian Stewart.
Both Teasdale and Birt were reported in The Age as expecting SA to benefit from its ruck strength. According to Birt, "When I've played against SA in other years… its rucks have not measured up to the strength of the Victorians. It could be different this year. We have selected strong fellows instead of the gangling tall men usually picked by SA teams. This SA team will go in hard and can win."
Len Thompson was a late Victorian inclusion (but not too late for the Record) when Carl Ditterich's injured ankle did not come up. The Croweaters lost captain Cahill before the game due to a leg injury. John Phillips was assigned to his spot in the pivot with Darley leading the side instead.
The Day
(click to enlarge all pictures)
The Record showed Ted Whitten in a triumphant pose during the last time these teams met at the MCG, in 1965.
British Paints' selection of a bearded bearded Western Australian painter/entertainer was a few years away. Maybe Doug Wade or Huddo might have made more palatable representatives.
This comprehensive assessment of the state of the states and some background on players from both sides is a darn good piece (despite the occasional numerical blooper). It was pleasing to see Bob Simunsen being paid his due.
Clear headshots and succinct summaries of the Victorians featured here, although Royce Hart was probably regarded still himself as a "Tasmanian". Was that Barry Davis' Grade Six photo?
Shell's community service programs may have sponsored many an environmental science student.
Also, a  Hutchy worth listening to.
But why was he called "Checker"?
An early version of the three wise monkeys.
Did SA have Dan Moriarty as 'Ger? Does anyone know?
Did Robbie McGhie have time for a post-match durry?
The marine life in Port Phillip Bay didn't know what hit them.
The Daily Double of Clipper Boy (20/1 – H White) and Octo Bells (9/1 – L E Johnson) paid $103.65. Clipper Boy's trainer, retired butcher Ernie Ewert from Rockbank did well to secure the services of White, who led the jockey's premiership list with 42 1/2 winners, ahead of Roy Higgins with 36.
For Melbourne's visit to Broken Hill, an under-strength Dees got up by 40 points. Other exhibition games that weekend included St Kilda's 58 point drubbing of Carlton at the SCG, Collingwood's tight 10 point win over the Western Border League at Hamilton and the Hampden League towelling up Fitzroy  at Warrnambool Ex-Cat Stewart Lord was best on ground for the winners. Hawthorn players had to hitch-hike the last 50 miles of their trip to Leongatha due a bus break-down, the Hawks prevailing by 42 points against the Gippsland League.
With Bob Skilton named as 20th man, it was the first time he had played on the bench since commencing with the Swans in 1955. "A great cheer" erupted when the then two-time Brownlow Medallist emerged onto the MCG ten minutes into the final quarter. Hassa Mann was omitted from the final twenty. Bob Murray forgot to bring his boots, so he borrowed "Bull" Richardson's thanks to some quick thinking Richmond officials.
Nothing speaks of the late 1960s like "a ticket in Tatts".
A full dozen of those Ampol 'discs' would be worth a motza these days. The full roster was Bob Skilton, Len Thompson, Barry Davis, Alex Ruscuklic, Ted Whitten, Peter Hudson, Hassa Mann, Ron Barassi, Laurie Dwyer, Royce Hart, Carl Ditterich and Doug Wade.
Ralph and Stella Lightfoot?
Did Hughie splurge on a tweed jacket?
Never mind the record scores, here's the marching girls. And the ice skating. And the fine print instructions from the Railways.
Hawthorn looked to be a basket case of a club at this point of the season. They surged after this to finish in sixth place with 9 1/2 wins. They were premiers in three short years.
Teaser wasn't known for his grace and this shot didn't help.
Polly on the other hand was a master of the clunk.
A preview show on Friday night on the ABC with RDB – I'd like to see that.
I saw Ayers Rock in 1975, but they weren't as good as Split Enz.
Sir Ken, philanthropist. Doug Gott and Greg Wells both represented their state at the highest level, but Doug's was at cricket. John Greening and Geoff Blethyn also stand out. For the record, the Vic seconds beat NSW 13.15 to 12.8. Boxing tournaments for orphans and Pleasant Sunday Mornings.
Fos never did get his tenth flag, but what a record. Four carnivals as a player, think about that.
Did Teaser sleep in that head protector?
Long kicks and lung disease – inseparable.
Twelve not angry enough men as it turned out.
Don't rub it in (but the 1960 Adelaide Oval winner was SA, not Vic) And who was Bernie Hogan?
Rothmans King Size really satisfies – oh the glamour of the Royal Adelaide Cancer Ward.
Stanley's lubricant of choice.
The Result
A Victorian win was never in doubt.
Here's how the Football Record saw the game, including SA's two hospital admissions.
So much for the Croweater ruck improvement, Darley played a lone hand for SA.
From the SA Football Budget, no words were minced.
There were some slight differences in the Budget's best players, but Elleway's effort in restricting Hudson to a single goal deserves to be highlighted.
This Percy Beames account appeared on the Tuesday(!) following the match and provides some insight into relations between the Vics and the SA and WA leagues (without realising that his piece reinforces the view that Victoria saw itself as superior in all facets of the game and that the other states should be grateful to given a second thought by them).
The SA Football Record Yearbook 1969 gave this solid appraisal.
The Football Record from the 1971 Vic v SA matchup included the starting line-ups.
What Next for the Newcomers?
Life took the day's Victorian newcomers down many different paths.
Collingwood's Ernie Hug performed with style and strength when he took the field in what was his only match for Victoria. His form diminished over the next couple of seasons, playing only four games for Collingwood and by 1971 he was at South Melbourne for what turned out to be his final season. Hug died in a logging accident, aged just 34.
Geelong's John Sharrock suffered a knee injury shortly after his sole Victorian appearance which finished his VFL career prematurely.
On the other hand Hudson (Legend), Bourke and Bartlett (Legend) are all members of the Australian Football Hall of Fame. Alves was no slouch either. It is worth noting that "oldcomer" Skilton became Three-Time Brownlow Bobby at the end of the 1968 season.
For SA's newcomers, Marker was a future SA Captain, Phillis won the 1969 Magarey Medal and five Ken Farmer medals, Sandy Nelson represented SA 10 times, Errey played two more state games, Molloy won the 1969 Tassie Medal and Loveday played once more for SA. Spencer did not add to his tally.
For Malcolm "Emmy" Jones, his first state game was also his last game of football. The former Adelaide University premiership player and three-time Sturt flag winner had this to say to The Old Double Blues website in 2010:
"I broke my leg playing for South Australia against Victoria" he explained glumly. "It was a bad break. I still have a pin through my knee today. It was a really bad day. It was cold and it was raining. It happened in the last quarter and I'd hardly had a kick all day. I distinctly recall two Victorian players came at me at the same time. One hit me one way and the other hit me the other way. My leg remained static in the ground while the rest of me toppled over from the impact of these two bodies. I was just in agony. They sent the doctors out immediately. My coach (Port Adelaide legend) Fos Williams was pretty keen for me to get up which he was intimating at the top of his voice. Unfortunately, that injury ended my career. I did some rehabilitation work back in Adelaide after being put back together in Melbourne but I knew it was no good. It was pretty obvious to me I was done"
Again, quoting from The Old Double Blues:
"Such was Emmy's talent that despite playing just 58 games for the club (he kicked 205 goals for the Blues), he was named at full forward in Jack Oatey's Vintage 21 Team (Oatey chose his best ever team in 1982), over legendary names like Malcolm Greenslade (seven-time leading goalkicker), and Ken Whelan (three-time leading goalkicker)."
Footy career over, just like that. (However, Jones went on to become a leading light in the South Australian software industry).
For more from Swish, click HERE.
The Tigers (Covid) Almanac 2020 will be published in 2021. It will have all the usual features – a game by game account of the Tigers season – and will also include some of the best Almanac writing from the Covid winter.  Pre-order HERE
To return to our Footy Almanac home page click HERE.
Our writers are independent contributors. The opinions expressed in their articles are their own. They are not the views, nor do they reflect the views, of Malarkey Publications.
Do you enjoy the Almanac concept?
And want to ensure it continues in its current form, and better? To help things keep ticking over please consider making your own contribution.
Become an Almanac (annual) member – CLICK HERE.
One-off financial contribution – CLICK HERE.
Regular financial contribution (monthly EFT) – CLICK HERE.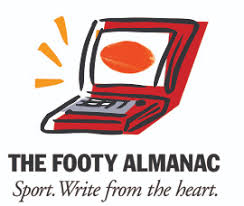 Saw my first SANFL game in 1967 - Dogs v Peckers. Have only ever seen the Dogs win 1 final in the flesh (1972 1st Semi) Mediocre forward pocket for the AUFC Blacks (1982-89) Life member - Ormond Netball Club -That's me on the right