Almanac Cricket: Australia v India 2020-21 – Fingers crossed for a big pay-off
In keeping with our Covid-19 ravaged year of 2020, Cricket Australia faces a summer where at least as much uncertainty resides off-field as on. As Adelaide's infection scare of recent days demonstrates, just because you finally resolve a fixture gives you no guarantee you'll be able to complete it in these pandemic times. With the first test in Adelaide now less than a month away, any prospect of crowds attending the game rest with the efficacy of South Australia's health department.
After a winter notable for financial uncertainty, this is an added layer of anxiety Australian cricket could have done without. As CA has been at pains to point out, Indian tours have become as essential to the finances of cricket as Ashes tours. Just the chance that this summer's tour might not take place has already prompted the equivalent of a corporate nervous breakdown. CEO Kevin Roberts sprang dire financial forecasts on a stunned cricket community back in May, without providing much evidence to support them. He then used these forecasts to justify drastic staff and program cuts, managing to alienate most key stakeholders in the process. The upshot of this episode saw Roberts tendering his resignation by mid-June.
One of the deep ironies of the move towards so-called independent corporate figures running Australian cricket, a direct result of the recommendations of 2011's Argus Report, is that Cricket Australia appears inclined to view some of its most important assets as liabilities. The Sheffield Shield and the traditional hierarchy of club cricket may not provide much in the way of income, but they have been the solid foundation upon which the game has long prospered in this country. Their importance will outlive any bureaucrats or bean counters who think they know better.
Having flagged vulnerability, CA unsurprisingly found itself in dispute with its main television broadcaster.  Enduring more than enough problems of its own, Channel 7 is pursuing CA for a reduction of up to 40% on its contracted payments for this season, claiming that cricket's product is somehow impaired in the current circumstance. Sceptics might think that the only impairment actually involved was the judgement of the respective parties who negotiated this deal in the first place. This situation serves as yet another warning to professional sports in general, that a business model predicated on endlessly increasing revenue from a struggling broadcast TV sector is a model asking for trouble.
Putting aside considerations of ratings and spreadsheets, let us turn to matters of bat and ball.
As has recently been the case, the coming series between Australia and India looms as an intriguing contest. Owing to the peculiarities of ICC ranking methodology, Australia recently found itself proclaimed the top test nation again without need to don the whites. It needs to defend that position against an Indian side keen to repeat the historic series victory it achieved when last on Australian soil. Unlike last time, personnel  changes in both camps would appear to favour the hosts.
The departure of Virat Kohli after the Adelaide test robs the series of quality and drama. Kohli has been Australia's chief protagonist in recent times, both as master batsman and bete noire. He will be missed, but his absence provides opportunity all round. Australia will obviously see a potentially weakened foe, but an experienced Indian squad might relish the opportunity to step out from the Kohli shadow. Ajinkya Rahane won't get too many more chances to lead his country. Young tyro Prithvi Shaw had his last visit to this country ruined by injury.
Australia regain their two senior batsmen, Steve Smith and David Warner, who were crucially missing when these sides last met. Ultimately, that last series was decided by the ability of India's pace attack to get on top of the local batting. That batting is substantially fortified this time, not just by Smith and Warner, but by the ability of Marnus Labuschagne to make first drop his own.
A potential Australian wild card might come in the form of young Will Pucovski. Pucovski has made the most startling claim for a test spot in a generation by reeling off successive Shield double centuries in Victoria's only two matches to date. Though opening incumbent Joe Burns hasn't disgraced himself, it is hard to credit coach Justin Langer's defense of Burns in recent days. After opening the last test summer with 97 against Pakistan, Burns squandered the chance to lock himself in with a succession of mediocre outings. There will never be a better time to give Pucovski a chance. Australia's team has rarely prospered by the selectors treating it as a sheltered workshop.
The sequencing of test venues this summer may well play a part in deciding the series. Through their own choice, India have only desultory experience of day-night test cricket. Should Australia take advantage of that to win in Adelaide, the fact that the final test will be played in Australia's Gabba stronghold will leave India a huge task.
By any realistic measure, this will be a test summer unlike any other. Crowds will inevitably be constrained, if they end up permitted at all. Boxing Day must inevitably be diminished. Cricket Australia will just be praying that the Indian fixture can be completed. The financial fallout will be nasty if they can't.
Once this summer is navigated, CA would well be advised to canvass its future broadcast options. The decision to sign with the Channel 7/Foxtel combination always looked short sighted. The relatively few extra dollars on offer came at the expense of taking men's international white-ball cricket off free-to-air TV. Beyond consideration of TV contracts, the game in general needs a rational assessment of its recently burgeoning cost structure. It has felt unsustainable, even pre-Covid. As we have discovered continually this year, old presumptions can quickly count for little.
For more of John's writing, click HERE.
To return to our Footy Almanac home page click HERE.
Our writers are independent contributors. The opinions expressed in their articles are their own. They are not the views, nor do they reflect the views, of Malarkey Publications.
Do you enjoy the Almanac concept?
And want to ensure it continues in its current form, and better? To help things keep ticking over please consider making your own contribution.
Become an Almanac (annual) member – CLICK HERE.
One-off financial contribution – CLICK HERE.
Regular financial contribution (monthly EFT) – CLICK HERE.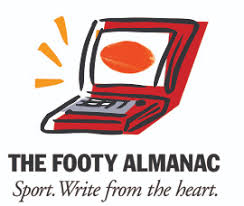 John Butler has fled the World's Most Liveable Car Park and now breathes the rarefied air of the Ballarat Plateau. For his sins, he has passed his 40th year as a Carlton member.