Reading the newspaper this morning, I saw a memorial notice for Jack Lihou. The name struck a chord. Didn't he play cricket for Queensland way back when I was a kid?
So, of course, I went to 'the bible' of cricket stats, espfcricinfo.com, and yes, there he was – a leg spinner and (presumably) lower order batsman who represented his State on and off for a decade from the mid-50s to the mid-60s. The numbers suggest a modestly performed player but, hey, he played first class cricket while the vast majority of us did not! See Jack's career stats here.
Next I checked out en.wikipedia.org to see if I could find out any more and, again, there he was. Read that bio here. He must have been ok as a leggie, knocking over Test players Neil Harvey and Sam Loxton in his debut match and, later on, the great Gary Sobers in a tour match against West Indies. Enough to retire on for mine!
Is there anyone out there in Almanacland who can tell us any more about Jack?
It got me thinking about other names from those times – Des Bull, Bill Buckle, Graham Bizzell, Lew Cooper, Bob Crane, Des Hughson, Bob Joyce, the other Dennis Lillie, John Loxton, Sandy Morgan, Bob Paulsen, Ray Reynolds, Ian Seib, Keith Ziebell, Don Secombe. 'Lesser' names but sufficiently significant to stay in the back of my mind for over half a century. Names from childhood and adolescence. Whatever became of them?
And that's just in one sport, cricket. I could do the same in rugby league, my other favourite. And then you go on to think about all of those people who have made important contributions to your life – parents, family, relatives, friends, teachers, work colleagues and on and on.
When I retired eight years ago, I thought I might try to write a book. I even knew what it would be about – those very same people who have enriched my life, who they were/are, how they made a difference to me and how I treasure them. I wanted it to be a book of thanks. I started thinking about who to include and it became a bit like Ben Hur because it had a cast of thousands!
I have yet to write a word!
Perhaps as I get closer to 70, it might be time to make a start.
Although I didn't know him and, indeed, know very little about him, my condolences to the Lihou family. RIP, Jack.
The Tigers (Covid) Almanac 2020 will be published in 2021. It will have all the usual features – a game by game account of the Tigers season – and will also include some of the best Almanac writing from the Covid winter.  Pre-order HERE
To return to our Footy Almanac home page click HERE.
Our writers are independent contributors. The opinions expressed in their articles are their own. They are not the views, nor do they reflect the views, of Malarkey Publications.
Do you enjoy the Almanac concept?
And want to ensure it continues in its current form, and better? To help things keep ticking over please consider making your own contribution.
Become an Almanac (annual) member – CLICK HERE.
One-off financial contribution – CLICK HERE.
Regular financial contribution (monthly EFT) – CLICK HERE.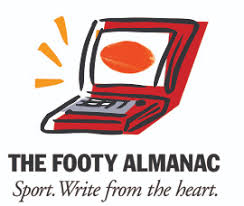 A relaxed, Noosa-based retiree with a (very) modest sporting CV. A Queenslander through and through, especially when it comes to cricket and rugby league. I enjoy travel, good coffee and cake, reading, and have been known to appreciate a glass or three of wine. As well as being one of Footy Almanac's online editors, I moonlight as an editor for hire - check me out at www.writerightediting.com.au