"It is as if Thomas Gradgrind had gotten hold of the humanities and turned them into factory robotics."
So says Anthony Esolen in his discussion about the modern destruction of imagination. But he could have been writing about modern football. He could have been describing what has happened to our beautiful game since we allowed coaches to study coaching, since we allowed them to treat players as a human resource, like a tin mine or a deposit of uranium, since we allowed them to convince us that instigating a press, whereby every player is squashed into a parcel of land no bigger than a child's playground, is a great thing because it might win us a game; since they convinced us that kicking the ball backwards and sideways is progress, since we allowed them to take the instinct out of a player's game so that he can now "play a role".
Where is Phil Carman today? Or Brent Croswell? What hogwash. What nonsense. When did we allow this to happen?
It is a terrible mistake to do a bad thing so that other good things may follow. Similarly, it is a bad thing to cajole the players of our beautiful game into a shoebox and rationalise this as being beneficial to a team in the long run. The game is bastardised and bashed out of shape. The "beauty" of football is now measured in the tackle count and not the leap of the centre half forward or the tenacity of the back pocket. Malcolm Blight would never try a 70 metre torp these days.
When Gary Ablett senior kicked nine goals against Richmond did he wonder about the blandness of the forward as a defensive mechanism? Or did he let himself play with the freedom of the virtuoso? When Matthew Scarlett toe poked the ball to Gary Ablett junior in the magnificent climax to the 2009 Grand Final was he wondering if he was adhering to the coach's instructions? When Jesaulenko leapt onto the shoulders of "Jerker" Jenkins (sorry to remind you again Jerker) in the 1970 Grand Final did he just leap at the ball with the joy of youth and the flight of a free spirit, or was he wondering whether he should be playing another role? When Michelangelo painted the Sistine Chapel ceiling was he "just playing his role" for the world of art?
"It is not a failure of imagination to see the sky blue. It is a failure rather to be weary of its being blue- and not to notice how blue it is" – Anthony Esolen.
Coaches are like cockroaches; after a nuclear blast, they will survive. They are experts at survival because they practice it relentlessly. Every weekend. Teams are picked to win enough games every year so that sponsors get value for money and so the rapacious media leaves this coach alone and attacks another poor sod. This week they are saying that Collingwood's victory saved the coach. Poor Collingwood. No, I tell you this, the coach was saved because he ceased to act as the coach he had become and threw caution to the wind. He told his players to run and run and run; to attack the middle corridor of the ground, to trust themselves and their instincts. And to hell with the game plan! The coach was powerless and he knew it. After the final siren, he was a washed-out soul, devoid of any glee or happiness, and empty of joy. Why? Because none of it was his doing.
Does Geelong need Chris Scott to do a PhD in the transportation of the air conveyance from one end of the ground to the other? No. Geelong needs Chris Scott to un-learn most of what he believes about coaching. He should watch, repeatedly, the last quarter of the game against the Roos in round 2. He should watch, repeatedly, the 2007 Grand Final. It was noticeable on Friday night, as the Cats dismantled the Dogs early in the game, how often the camera showed him with a bewildered look on his face in the coach's box, like a six-year-old boy who had just opened page 3 of The Truth; he wasn't sure what he was looking at but he knew he liked it.
Wisdom does not always come with old age. Sadly, most who reach old age probably do not attain wisdom. The only thing that old age certainly teaches us is to confront our own mortality. So rather than coaches concentrating on reaching "old age" in a coaching context, perhaps they should chase wisdom instead. Far better to read a brilliant, short piece than to plough through a dreary long novel.
"There's all the difference in the world between teaching a human being and sanding the gears in a machine. The machine does a job. The human being embarks on a quest. The machine hums a dreary, constant drone. The human being sings" – Anthony Esolen.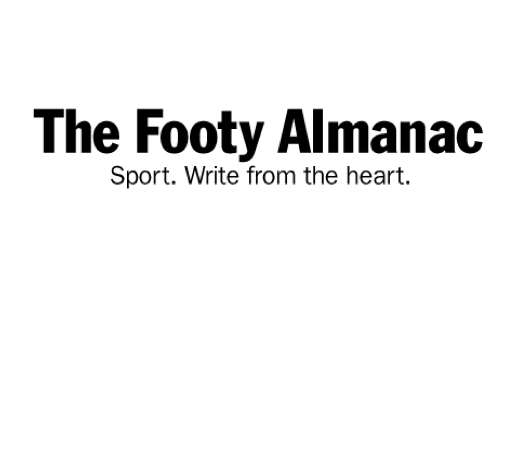 I'm passionate about breathing. And you should always chase your passions. If I read one more thing about what defines leadership I think I'll go crazy. Go Cats.