AFL Grand Final Permutations
Points-to-prove, things-to-play-for and other external factors
While skill is important, the difference between winning and losing a Grand Final often boils down to motivational one-percenters.
Hunger and desire usually prevail. And how often do we see the underdog get up? In that regard, playing without pressure of expectation aids calm focus, and that an opponent is seen by others as better, adds a target.
Success doesn't live in a vacuum – it's how we are measured and acknowledged in relation to others. On one level, it's a form of seeking attention, on another it reflects the social nature of humans. We strive to be recognised and to belong. That's true of collectives within a society and of individuals in a collective. Ascetics may beg to differ.
Am not entirely sure of the relevance of the above, but I like the sound of it.
Below are 14, and by no means exhaustive, motivational one-percenters that could make a difference on Saturday night.
One: Richmond wants dynasty status, to be acknowledged along with previous Geelong, Hawthorn and Brisbane teams. It adds pressure, but isn't the same as getting first runs on the board. It will be a factor driving them, though.
Geelong just wants to win a flag (and send off stars on a high note). Was the prelim win the Cats' grand final? It was a major hurdle to overcome and emotional energy was invested in it – how they recover and reset will decide.
Two: History can be motivation. Richmond owed Geelong for a superior home and away record that may still be in back of minds, but has been diminished by recent success.
The Cats, meanwhile, owe the Tigers for last year's prelim and, to a lesser extent, for recent home and away losses.
Going back further, Richmond has a superior win-loss finals record, especially against the Cats – of the eleven finals they played against each other, the Tigers have won nine. That won't be a motivational factor unless highlighted and/or the Geelong players are made aware of it, but you could say the Cats are the Tigers' finals bunny. Will the 1967 Grand Final be used as motivation? I doubt it.
Three: Further to #2, the Cats performance in their recent home and away match against Richmond was poor – the potential silver lining was that Chris Scott may have held strategic cards close to his chest. Cam Guthrie's recent analysis didn't offer a lot of confidence the players knew – he thought they may have erred in trying to play like Richmond. Perhaps he was holding cards too.
Four: Richmond are the bookies favourite, but Geelong is receiving the bulk of media attention – it has the stories with Ablett's retirement etc, and is the relative new kid on the grand final block. Flying-under-the-radar in the hub has possibly become a fishbowl this week, particularly for Geelong, given the above media focus. They can both stake a claim for underdog status – Richmond is dynasty underdog, the Cats are when it comes to odds. Attention can give the impression of success, but doesn't equate to it in this instance.
Five: The Tigers have a clear edge in Grand Final experience. The degree that's counteracted by COVID circumstances is hard to gauge, but it normally matters. Inexperience could mean Geelong is more nervy at the start – early goals will help.
Six: In my opinion, it's a Furphy that the Gabba favours Geelong. Richmond also has a good record there. But if you believe it, that could help confidence, and Scott is trying to create that perception, Perhaps the stadium vibe is more GMHBA than MCG, but…
Seven: Of more importance is the weather: rain could suit the Tiges, because of game style, and also because they played in the wet last week, which might have muscle memory advantage, countered a little by the Cats having more recent memory of the Gabba.
Eight: Richmond will probably have a crowd support advantage – they have more members generally, and ones who likely had the confidence, given recent flag triumphs, to make their way via NT quarantine to QLD. Neutral supporters might be more likely to barrack for the Cats, but it remains to be seen how many of them there are. Locals could align with Scott and Ablett because of their Queensland connection. Shouldn't be a big factor.
Nine: Words matter. Chris Scott's comments earlier in the year about Richmond's dynasty credentials became current media fodder. Regardless of context and circumstances then, or the degree he's since changed his tune, the Tigers will no doubt try to use it as a weapon.
Paddy Dangerfield said in a presser yesterday something about 'bringing the cup down the highway where it belongs' I doubt he meant it with hubris, but some things are best left unsaid.
Ten: Happy clubs are winning clubs. Both teams appear calm and self-assured, though Paddy adopting 'serious face' after winning the prelim suggests he could be putting unnecessary pressure on himself?
Eleven: Occasions and milestones are with the Cats: Selwood's 200th match as Captain; Ablett's retirement, and maybe Harry Taylor's; Henderson reprieve when he thought his career over.
Twelve: Talent (departing somewhat from psychology): both are highly skilled. Richmond is the more balanced team. Geelong, despite improved depth, possibly still needs their stars more or have more players with question marks, which can itself be point-to-prove motivation . The Tigers having two mobile tall forwards could be telling. Both have great defences. Too many match-ups to mention here, but…
Paddy v Dusty. The latter's kicking skill gives him an edge, Paddy offers better defensive pressure. If Paddy is over-hyped he will spray kicks, which might not matter if it rains. But he also has a powerful boot and is capable of banging one through from well beyond fifty – who knows when that might be needed late in a tight match?
Thirteen: Game style: the control v chaos theory is simplistic in my opinion, a convenient pigeon hole the media embraces so they don't need to engage cerebral faculties. Geelong has been at their best this season when taking the game on – sometimes the control has alternated with or followed that. But if they get bogged down playing tempo footy the Tigers will make them pay. The Moggies have been the highest scoring team in the comp this year – blitzkrieg is best.
Fourteen: Miscellaneous extraneous – Cameron seeking a trade to Geelong etc can be a distraction at this time, but that can be in a positive or negative way. Being a destination club is a buzz aspiration now, so it could be a positive.
However, all the above are just some external observables (some say fear of losing is the great motivator). What happens on the inside among players and coaching staff are the imponderables.
During this finals series so far, as a Cat fan, I've had fairly strong hunches about results. I'm not yet getting any definite indications regarding the Grand Final. There are so many variables this year – evidenced in my over-thinking?
Superficially, comparisons can be made with 2011, but for the Moggies, places are reversed. Richmond is after dynasty vindication now, and Geelong has the stories and farewells like Collingwood did back then.
At this point, my head suggests the Tigers, but my heart says the Cats, and hopes the mind is applying reverse psychology.
For more from Paul Spinks, click HERE.
To return to our Footy Almanac home page click HERE.
Our writers are independent contributors. The opinions expressed in their articles are their own. They are not the views, nor do they reflect the views, of Malarkey Publications.
Do you enjoy the Almanac concept?
And want to ensure it continues in its current form, and better? To help things keep ticking over please consider making your own contribution.
Become an Almanac (annual) member – CLICK HERE.
One-off financial contribution – CLICK HERE.
Regular financial contribution (monthly EFT) – CLICK HERE.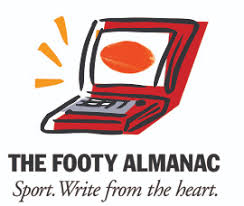 I have writing published and performed in various mediums, but usually not enough of it to pay the rent. Had many jobs, travelled a lot, so I think this experience allows a broad perception of society. I'm not an academic, though did complete a BA as a mature-age student. Below are links to some published written pieces. https://newmatilda.com/2017/07/30/its-time-for-our-baby-democracy-to-walk/ https://meanjin.com.au/blog/the-elephant-in-the-chamber/ https://overland.org.au/2017/11/australias-workplace-laws-a-narrative-tragedy/ https://newmatilda.com/2019/05/16/the-green-blind-spot-on-australias-expanding-population/ https://www.smh.com.au/sport/tennis/is-ashleigh-barty-the-saviour-australian-tennis-has-been-waiting-for-20200108-p53prl.html https://spinksytravelworld.com/pirate-of-padstow/ https://overland.org.au/2020/10/the-slow-death-of-a-public-institution/ https://overland.org.au/previous-issues/false-documents/fiction-paul-spinks/