AFL 2020: A Reflection (featuring this year's Premiership poster)
A normal AFL season would start with all the excitement of heading on into the 'G' for the first game of the season; noise, hype, and atmosphere in abundance. Many an exciting match there and at Marvel would be a staple of the months to follow.
Unfortunately, 2020 wasn't to be a normal season, nor a normal year. Just about everyone can attest to being backhanded by it in some way, and I know I'm not the only one to have been handed a few shake-ups.
Moving house, separation from friends and family, uni going solely online, multiple waves and lockdowns, heartbreak, and the passing of my Dad have all been part of my personal storm to weather this year. My usual footy enthusiasm had been on life-support a few times this season.
In years prior, if a week's Richmond game wasn't in Melbourne, then I'd watch it on TV with family. This though, as well as attendance, has also been off limits for obvious reasons. I'm basically the only housemate at my new place who follows footy, so watching it has been a largely solitary affair. I've always maintained that one of the best parts of watching the game is the shared experience and, with that having been taken away, so too was much of my enjoyment.
Just three games this season gave me the chance to share the watching experience. Most notable of these was the season opener. Footy had never seemed quite as unnerving or even alien as when I was watching it played in front of an empty stadium, completely devoid of crowd presence. Truly unsettling.
And yet despite this, with finals returning, my usual mix of excitement and nervousness was back. Richmond had come this far yet again and, despite having watched on in solitude at a season played far, far away, my investment still burned strong.
Interstate fans might say that there's a certain karma in Victoria being the only State to have been completely denied the opportunity to go to games this year; a kind of recompense for years of Vic-centrism. You could also forgive SA and WA fans for further buying into the eastern bias conspiracy after this year's 'big dance' was handed to Queensland. Many a barrel of wine must surely have spoiled in Barossa Valley after the announcement due to all the sour grapes.
Still, the first all-Victorian Grand Final since 2011 proves that the choice of venue lends little to the result, as if 2018 wasn't evidence enough. Being an ex-New-South-Welshman, I've got cause enough not to be all too fond of Queensland. That said, however, they deserved the Grand Final as well as each and every fan's gratitude for their role in keeping the season alive.
Fortunately, with this year's Granny, I managed to attain a small semblance of togetherness through Zoom, something a lot of people have become familiar with in the past year. This allowed all of my Tiger-supporting family in Melbourne to link up and chat before the game and between quarters. As I did everything to sooth the jangled nerves throughout and later relish yet another triumph by the Tigers, I was equally grateful to have shared the moment, if not the room, with those who care just as much as me.
It's often said that footy brings people together but a year like 2020 couldn't have seen them forced further apart. Despite the hardships, however, it can be said that this crisis has shown us just how much these things we've taken for granted are to be cherished. Company, safety, goings on, events, freedom, and shared experiences.
As a now thoroughly spoilt Tiger supporter, I feel there's no less reason to celebrate every moment of joy that's afforded in this difficult time. Appreciating that which brings us happiness is more important now than ever, and there won't at all be any less reason to do so once normality returns. Painful as it's been to put up with, we should take from this pandemic the lesson of how much we've been lucky to have, and still are. All we can hope is that we emerge better for it.
And finally, with the team I've grown to love so much now having secured their dynasty or, as I'd like to call it, the Dimma-sty, here is my fifth contribution to my yearly and ongoing homage to the works of WEG and Mark Knight.
The Tigers (Covid) Almanac 2020 will be published in the coming weeks. It will have all the usual features – a game by game account of the Tigers season – and will also include some of the best Almanac writing from the Covid winter.  Pre-order right now HERE
To return to our Footy Almanac home page click HERE.
Our writers are independent contributors. The opinions expressed in their articles are their own. They are not the views, nor do they reflect the views, of Malarkey Publications.
Do you enjoy the Almanac concept?
And want to ensure it continues in its current form, and better? To help things keep ticking over please consider making your own contribution.
Become an Almanac (annual) member – CLICK HERE.
One-off financial contribution – CLICK HERE.
Regular financial contribution (monthly EFT) – CLICK HERE.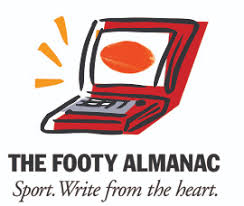 Ben moved to Melbourne at the start of 2016 from country NSW. Shortly after declaring his intent to live in Melbourne permanently, his uncle Sam suggested "If you're going to live here you've got to get along to the footy at some point". After seeing his first football match (Hawthorn vs Sydney, round 9 2016) Ben's interest in AFL took off in a way highly unexpected by both himself and his extended family. Ben's team alignment was uncertain for a time, seeing an interest taken primarily toward Hawthorn during much of the 2016 season, but during the finals series he declared his intent to follow the way of his cousins and uncle and become a Richmond Supporter, primarily on the grounds of them being the team he most wanted to see win, among a long list of other reasons. Needless to say the following year saw him very happy with his choice.