Round 11, 2011 – Geelong v Western Bulldogs: A Beautiful Day for Cats

Geelong v Western Bulldogs
Skilled Stadium
Saturday 4th June 2011, 2.10pm
As we drive along the highway from Ballarat to Geelong, the car stereo steadily pumps out the famous tracks of U2 on their best of hits from 1990-2000.  The trip melts by as Bono and the boys cast the mind back to days 15-20 years ago, that seem so recent.
My mate Jase, son Nato and I get to Kardinia Park – sorry I still struggle to feel the same joy of coming here as a kid if I call it Skilled Stadium – and slide into our seats on the outer wing.  Straight away, U2's words echo in my mind, with the sun shining and the ground a picture.  It's a Beautiful Day!!  The Cats are looking for their 26th straight win at their home ground, and for Chris Scott to equal the most consecutive wins for a rookie coach.  The Dogs have been struggling.  Surely facing the home side at their fortress can't be something to look forward to.
The game starts and Geelong are slow out of the blocks and sloppy with their early possessions.  Maybe they're still in holiday mode after their trip to the Gold Coast last week.  Giansiracusa sets the Bulldogs alight early with two goals and is far too quick and mobile for the tall defenders.  Our slow start continues with Mackie shanking a couple of kicks, before they start to get their act together with two goals to Otto with one coming from a terrific run and pass from Scarlett.  Menzel's evasiveness is Stevie Johnson like, while Vardy looks good live and moves well and pretty quickly. It's good to see a couple of the young guys helping to set the tone early on.  Johnson himself is moving well and getting plenty of the ball, with part of his appeal being his ability to move in 'Mysterious Ways'.  By the end of the first quarter the big fella on the fence in his oil skin japara is up and chanting; the Cats up 5.6 to 3.1.
The second quarter starts with Gia kicking his third goal and looking on track to get a bagful.  But Ottens seems to have discovered the fountain of youth and is moving as if he's 10 years younger.  I think Ling might have taken a sip also, but the Dogs don't get blown away, with Griffen starting to run and find the ball.  I reckon Picken is showing some hardness and keeps Selwood a bit quieter than Nato and I want to see, but we're enjoying Bartel's work as he positions himself across half back.  Jase predicts a 30 point margin for the Cats at half time and then for Otto to kick the next goal.  Apparently his new jacket with the built in headphones told him; Pods gets the next goal; Ah, close Jase; must have got the wires crossed.  The Cats pile on 5 goals in the last 8 minutes of the quarter and actually go into half time with a 13.8 to 5.6 lead.  The big names are starting to dominate, but it's terrific to see some of the lesser names putting in cameos.
The third quarter starts with Josh Hunt utilising his footy build by laying good old fashioned bumps on Grant and Gia.  A couple of young Dogs in Mulligan and Wallis show a bit, but with Selwood getting right into the game with a couple of front and centre goals, the Cats continue to grow their lead.  The big fella up front leads the GEE—LONG chant in our section as both teams throw players behind the ball, causing a slowing of the scoring.  Brian Lake struggles and needs to grab the CD from my car and listen to 'You've got to get yourself together'.  The Cats enter the three quarter time huddle with a 17.9 to 6.6 lead.
Vardy sets up a goal early in the final quarter; I like what I see in this guy.  And while the Dogs kicking 7 goals to 6 for the quarter will continue to have Chris Scott saying that 'I still haven't found what I'm looking for' in this Geelong team, I think he'll be pretty happy with the demolition of a side that was top four last year.  Scarlett bookends the day beautifully when he goes forward and gets the biggest cheer of the day for his mark and goal.
The drive home's a happy one with the CD playing 'One' and we reflect on the Cat's current ladder position.
Best
Geelong – Ottens, Bartel, Johnson, Selwood, Podsiadly, Vardy
Western Bulldogs – Giansuricusa, Griffen, Ward, Boyd, Murphy, Picken
Votes
3 – Ottens, 2 – Bartel, 1 – Johnson
The Tigers (Covid) Almanac 2020 will be published in 2021. It will have all the usual features – a game by game account of the Tigers season – and will also include some of the best Almanac writing from the Covid winter.  Pre-order HERE
To return to our Footy Almanac home page click HERE.
Our writers are independent contributors. The opinions expressed in their articles are their own. They are not the views, nor do they reflect the views, of Malarkey Publications.
Do you enjoy the Almanac concept?
And want to ensure it continues in its current form, and better? To help things keep ticking over please consider making your own contribution.
Become an Almanac (annual) member – CLICK HERE.
One-off financial contribution – CLICK HERE.
Regular financial contribution (monthly EFT) – CLICK HERE.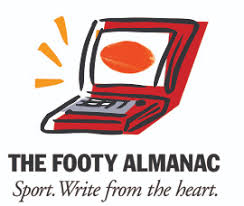 Works in and runs a Physio practice in Ballarat - MCPhysio. Cricketer for over 20 years for Mt.Clear cricket club. Cats fanatic, fan and member. Guitar beginner.