Almanac Music: Australia's Best Song Revisited
In August 2020, I wrote a piece for The Footy Almanac entitled "Australia's Best Song. Discuss." (which can be found HERE). It generated plenty of interest and a long, detailed discussion thread resulted, which included many nominations for the category. Many individuals put forward multiple nominations, which is of course entirely reasonable. I did anticipate this in my introduction to the piece:
"Of course, there could be many nominations in this category, but for what it's worth, I'll write about mine. (Or, at the very least, mine at the moment – one's feelings can change with regard to matters such as this.) And let's not get caught up in what defines "best" here – we all know the general meaning of the word. That said, I will put a time frame: 1950s onwards."
Recently, I was listening to a "Best of Hoodoo Gurus" compilation, which was the direct prompt for this current piece. Also, the seed of this piece is in my previous one, where I say " … mine at the moment – one's feelings can change with regard to matters such as this".
The Hoodoo Gurus compilation made me realise that, surprisingly to me, anyway, not one Gurus song made it into the "Best Australian Song" Footy Almanac discussion previously referred to, let alone received a nomination. I found this surprising in relation to a band that recorded some wonderful material, such as "Bittersweet", "Like Wow – Wipeout", "Death Defying", "What's My Scene?", "1,000 Miles Away" and "The Right Time" (All of these songs were written by the band's lead singer and guitarist, Dave Faulkner.) I wonder why they didn't receive at least a mention. Are the band considered lighthearted, "fun", rather than to be taken seriously?
Anyway, if I had to nominate one number from the Gurus to be included in a collection of great Australian songs (1950s onward), it would be "Bittersweet". It's such a melodic piece of alternative pop/rock, with its highly effective circular chord pattern, fabulous chorus, and key change, and is a song that has always sung summer, Sydney beaches and lost love to me; indeed, I very much think "Sydney" when I think of the Gurus in general terms. And when I say "Sydney", I mean the city at its extroverted, larrikin best; a place with a surprising touch of sophistication, too, if one is perceptive enough to see it.
My current question for Almanackers, then, is, looking back on your nomination(s) in response to my past post concerning Australia's best song, would you now add a new song, or songs? Otherwise, if you didn't respond to my initial Almanac article, the question is straightforward: what song or songs would you nominate in this category?
Our writers are independent contributors. The opinions expressed in their articles are their own. They are not the views, nor do they reflect the views, of Malarkey Publications.
Do you enjoy the Almanac concept?
And want to ensure it continues in its current form, and better? To help things keep ticking over please consider making your own contribution.
Become an Almanac (annual) member – CLICK HERE.
One-off financial contribution – CLICK HERE.
Regular financial contribution (monthly EFT) – CLICK HERE.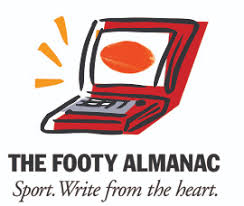 About
Kevin Densley is a poet and writer-in-general. His work has appeared in print in Australia, the UK and the USA, as well as on many online venues. His fourth book-length poetry collection, Sacredly Profane, has just been published (late 2020) by Ginninderra Press. He is also the co-author of ten play collections for young people, as well as a multi Green Room Award nominated play, Last Chance Gas, which was published by Currency Press. Recent other writing includes screenplays for films with a tertiary education purpose.