The Demons: Steven and Billy Stretch – Part 1
Photo sourced from the private collection of Steven Stretch.
I was in the goal square when Buckenara kicked the goal. Soon as it left his boot I knew it was going straight through. I remember looking over towards the members and half the crowd were on the ground, just standing there. The siren was blaring, it was continuous. They just didn't push it and stop it, it was a continuous because no one could hear it. When we left the ground, I remember a lot of supporters were crying, their heads in their hands, coming over to us and patting us on the back. It was pretty morbid in the change rooms.
Steven Stretch, discussing the 1987 Preliminary Final, thirty years later.
The beginning – Adelaide
Steven Stretch was born in Adelaide on 5 January 1964, the last year Melbourne won the premiership. Small and slim all through primary and high school, he played football and tennis, while his sisters, Kathryn and Susan, played netball.
'Mum and Dad were obviously like most parents,' Steven said. 'Very supportive and drove me everywhere, did all the stuff they had to do.'
Due to his size, Steven focussed on tennis and athletics. He played junior football, as most kids do, but struggled to make the school side in his final year of high school. A career in football seemed a long way off.
Steven didn't mind. Representing the South Australian tennis squad in the late seventies and early eighties, he played with Darren Cahill and Peter Carter, the deceased coach of Roger Federer. Steven admits he was never the number one junior player, but he participated in interstate tournaments, and loved the game.
'I played a lot of tennis,' he said. 'I think I was a reasonably talented player. I'm not sure whether I would have made it or not.'
At 16, a back injury cruelled his tennis career and created an opportunity in football. 'I got a really bad stress fracture from tennis,' he said. 'I had to concentrate on getting my back right and gave tennis up.'
Still able to run and jump, he just couldn't serve or twist. During the 1981 summer, an official from the West Torrens Footy Club invited Steven to try out for the Colts (Under 17s). Back then, the Colts played on Sunday.
Steven was skinny, weighing about 70kg, but he'd stretched from short to 184cm tall. Free from back troubles, he tore it up, winning the best and fairest. Starting the 1982 season in the Under 19s, he progressed to the Reserves. Towards the end of the year, he played a couple of senior games.
His coach, Glenn Elliott, played 138 games for St Kilda and 15 for Melbourne. Elliott recognised the talent. Steven was quick, a solid mark and could kick the ball 60 metres. Simply, he was built to play football. At that point, Steven was 18 and wasn't contemplating higher honours. That old cliché, happy to get a game, is all he wanted.
'That was exactly what it was,' Steven admitted.
During the 1984 season, with Steven ensconced in the senior team, Daryl Schimmelbusch (former North Melbourne mid-fielder and brother of Wayne) also recognised the talent. Involved in South Australian football, Schimmelbusch contacted former teammate, Peter Crackers Keenan, who was recruiting for Melbourne.
A premiership player with North Melbourne, Keenan began and finished his career with Melbourne. Keenan was keen on Steven, and contacted Elliott, who gave him Steven's phone number.
Keenan made a brief phone call to Steven, promising he would get to Adelaide in a few weeks. The next time Keenan called, he needed a ride. 'I'm at the airport,' he said. 'Come and pick me up.'
After picking Keenan up, Steven took him home for a chat with his parents. Steven remembers being captivated by Crackers. 'He's different, he's certainly different,' he said with a chuckle. 'He was very vibrant, a hundred miles an hour and didn't stop talking. He's obviously a very passionate man about his footy.'
Keenan talked up Melbourne, promising the mediocrity was about to end. Steven was interested, but as the 1984 season wound down, other clubs had noticed the slim, athletic defender who could roost the ball from attack to defence.
'I spoke to Fitzroy, I spoke to Essendon,' Steven said. 'St Kilda and Collingwood were interested, indirectly through the West Torrens Football Club.'
In 1984, Steven finished second in West Torrens's best and fairest award. Not long after, he knocked on Elliott's office door. Aware of the interstate approaches, Elliott took a pragmatic view. 'As an SANFL coach, I would want you to stay here and do as much as you can,' he said. 'But as a past VFL footballer who spent a lot of time in Melbourne, if I was you I would pack your bags and get over there as quick as you can.'
There was a problem. Steven was contracted to the Eagles until the end of 1985. Not wanting to break his contract, he flew to Melbourne anyway, where he met with Cameron Schwab and Geoff Brown. As they watched expectantly, Steven signed a Form Four, which tied him to Melbourne for four years.
Back in Adelaide, Steven had another strong year in 1985, again finishing second in West Torrens's best and fairest award. Elliott said it was time to go. 'He was instrumental in guiding me to make that decision,' Steven said.
Getting to Melbourne
Keenan wasn't the only influence tugging Steven to Melbourne. Ron Barassi, Melbourne's coach, kept in regular contact. By 1984, Barassi was four years into a five year plan to win the premiership. Despite his profile, experience and influence, Melbourne never played finals during his tenure. But Barassi had a view to the future, recruiting Jim Stynes and Sean Wight from Ireland. He also wrote to Steven.
'I received letters and postcards,' Steven said. 'He was overseas, saying how he is looking forward to me getting to the club.'
When Steven's contract with West Torrens ended, Barassi's five year plan had failed, and he was replaced by John Northey.
Prior to leaving West Torrens, a teammate, ex-St Kilda ruckman Geoff Sarau, gave Steven a Melbourne jumper. When Steven pulled it on, it was way too big. Sarau glared down at him. 'You're going to need to fill that out by the time you get over there,' he warned.
Steven married Leona in October. In Melbourne, they rented a unit in Box Hill. Late October, he fronted for the first training session, an orienteering run around Albert Park Lake. He arrived an hour early, not wanting to be late.
Northey was sitting on a fence, overlooking the lake. Steven sat down. Northey glanced at the slim man sitting next to him. They shook hands. 'I had a chat to him,' Steven said. 'Introduced myself. That's how we met.'
The difference between SANFL and VFL
When Steven arrived at Melbourne, he'd played 60 games and kicked 40 goals for West Torrens. He was still thin for his height, about 72kg. That first day of training around Albert Park Lake, he knew Sarau was right. He felt skinny. Later in the preseason, during match simulation sessions, he was pushed off the ball, or out of contests. 'I still had quite a fine physique,' he said. 'I needed to put on weight.'
Steven made his debut against Richmond in the opening round of the 1986 season. He was 22, and wore number 18 on his back. If match simulation at training was proof that he was too light, his debut game proved the difference between the SANFL and the VFL. He gathered nine possessions.
Photo sourced from the private collection of Steven Stretch.
'The bodies were a lot bigger,' Steven said. 'In South Australia you had some hardened players that had been playing for years. In Victoria, they were all big, they were all strong. Even the young kids were big and strong. And the intensity of the football far outweighed the intensity in South Australia.'
Steven was playing in Australia's premier competition, where training was tough and hard, with longer sessions and brutal match simulation. Northey implored Steven to bulk up, and the trainers emphasised a healthy diet, staying off the booze, and endless weight sessions.
Steven performed solidly through the first five rounds. Against Sydney in Round five, he kicked his first goal, and was given a spell in the Reserves. He came back into the team in Round 10 and didn't miss a game for the rest of the year. Under Northey, Melbourne finished second last with seven wins. Steven played 18 games for the season, mostly at wing or half-back, and kicked four goals.
Melbourne had been at or near the bottom for years.
1987 – making the finals
Heading into the 1987 season, Melbourne hadn't played a final for 23 years. During the pre-season, no one in football expected much. The club, however, had quietly put together a reasonable list. Notable veterans included Robert Flower, Peter Moore, Chris Connolly, Alan Johnson and Brian Wilson.
They were supported by the next generation, players like Garry Lyon, Warren Dean, Danny Hughes, Earl Spalding, Todd Viney and Steven Stretch.
The VFL's night series began on 17 February. All games were played at Waverley in a knockout series – ostensibly practice matches – but with a Grand Final and a guaranteed trophy. Melbourne opened their season against Richmond on 24 February with a 16 point win.
Photo sourced from the private collection of Steven Stretch.
A 29 point win over Hawthorn put them into a semi-final against Geelong. In front of 6,459 people, Melbourne won by 30 points.
On 29 April, 26,860 fans trekked out to Waverley to watch Melbourne play Essendon in the night series Grand Final. It was a good crowd, considering it was Wednesday night. Melbourne led at every change, and hung on to win by four points. Steven remembered the game as 'a great night' and Melbourne had their first night series premiership since 1971.
The silverware gave the club a boost, but the night series Grand Final was played five rounds into the home and away season. And Melbourne's season was playing out like they'd done for years. After five rounds, they had two wins. By Round 12, Melbourne was ninth with five wins. A 13-point upset win against Hawthorn in Round 13 gave them belief, but consecutive losses to Fitzroy and North Melbourne had them languishing in ninth after 15 rounds.
Five wins in six games gave them a chance. In the final round, to seal an unlikely finals berth, Melbourne had to defeat Footscray at the Western Oval, and rely on Hawthorn defeating Geelong at Kardinia Park.
'I think it still remains one of the greatest all round seasons where the result of two or three games could determine what the final five was,' Steven said.
The noise at the Western Oval was like nothing Steven had heard before. He could barely hear his teammates. Melbourne's supporters crammed in on the eastern side of the ground. Up in trees and on fences, they watched and listened to Hawthorn play Geelong on transistor radios. The Footscray supporters took the grand stand side.
The match was a desperate classic. Footscray led by a goal at three-quarter time before Melbourne stormed home to win by 15-points. At Kardinia Park, Geelong coughed up a four goal lead late in the game. Melbourne was in the finals.
The Elimination Final – an upset
When Steven ran onto the MCG to play North Melbourne in the Elimination Final, two years in the gym had paid off. Ten kilograms of muscle had been added to his slender frame, without any loss of speed.
Few people expected Melbourne to win, but they had sentiment on their side and thousands of success-starved supporters in the stands. After an even first term, Melbourne dominated, leading by 37-points at halftime and 80 points at the last change. The noise from 72,628 fans was deafening as delirious Melbourne supporters celebrated. The final margin, 118 points, could've been much more. Melbourne kicked 6.10 in the last quarter.
Photo sourced from the private collection of Steven Stretch.
'Everything just rolled,' Steven said. 'Everything clicked into place. We worked so hard leading up to the finals.'
On paper, Melbourne didn't have the stars Hawthorn or Carlton had. Steven recalls most of his teammates were without reputations. The public, after the Elimination Final win, suddenly looked hard at the team. Surely they couldn't do it again, not against Sydney.
'There was no pressure,' Steven said. 'We were just a young side. Northey wanted us to play an attacking brand of footy. It worked really well.'
On a wet day at the MCG, Sydney wilted against the speed, ferocity and sheer audacity of their opponents. After trailing by seven points at quarter time, Melbourne opened up, kicking 8.9 in the second term, and dominating the third quarter. Sydney's coach, Tom Hafey, did what he could to quell the onslaught.
'He was throwing blokes around,' Steven said. 'I ended up having three or four opponents that day. I played on the wing.'
Photo sourced from the private collection of Steven Stretch.
Nothing worked. Melbourne handled the ball like it was a dry day, taking pack marks, taking bounces and kicking goals before easing to a 76-point win. In one of his best games for the club, Steven gathered 23 disposals, took six marks and kicked two goals. He was voted best on ground by all media outlets.
Hawthorn loomed in the Preliminary Final.
The preliminary final – heartache
Played in sunshine on the wide expanses of VFL Park Waverly, the game is etched in agonised history, for Melbourne supporters. With a wind that seemed to switch ends at each change, Melbourne led by 22 points at halftime and retained that lead at the last change.
Finals football is all about pressure. Teams that turn it on usually win. In the final quarter, Hawthorn's pressure mounted. Melbourne squandered each chance they had at sealing the game, kicking six points for the term, including two in the final 90 seconds. All were gettable goals. Methodically, Hawthorn ran the lead down.
With seconds remaining, Melbourne led by four points when Gary Buckenara was awarded a free kick for a trip. Enter Jimmy Stynes and that infamous 15-metre penalty. When the kick sailed through, Melbourne supporters wept in the stands.
'The emotion after the game was quite vivid,' Steven said. 'The scenes in the change rooms are what sticks out for me.'
A photo taken in the rooms captured a shattered Stynes appearing to be berated by Northey. Steven didn't see it happen, but he remembers seeing Northey consoling Stynes in a gentle hug.
'Everyone was running on an emotional high,' Steven said. 'I'm not sure whether it was an apology. Poor Jimmy just didn't understand the rules and didn't know what he was doing.'
Carlton defeated a worn-out Hawthorn in the Grand Final. Melbourne supporters, to this day, claim their team would've won the Grand Final, had they made it.
Steven didn't miss a game in his second season, and accumulated 440 possessions for the season. On presentation night, he won the Bluey Truscott medal as Melbourne's Best and Fairest. 'It was a bit of a shock,' he admitted. 'I knew I had a good year. I was lucky enough to get a Bluey Truscott award which was great. I am very honoured.'
1988 – The expectation
We all felt that expectation. I think the club obviously felt that as well, given we had such a great year. We were a young list, we were maturing and developing. That was the natural progression. We retained most of our list. We might have lost Zantuck, Stephen Icke. The development of Jimmy and Sean Wight was amazing. We felt that 1988 was going to be our year and consequently we got one step further but made a bit of a mess of it.
Steven – discussing the 1988 season.
Photo sourced from the private collection of Steven Stretch.
Melbourne reeled off five consecutive victories to start the 1988 season. After a setback against Essendon, they rebounded against Hawthorn the following week at the MCG. The 21 point win put them on top. By Round eight, they were a game clear in first place, and at the halfway mark of the season, only percentage kept them from the top of the ladder.
But they were teetering. A loss to lowly North Melbourne started the slide. A 73-point loss to Sydney exposed the flaws. Hawthorn pounced in Round 17 – a 69-point win – and Melbourne lost five consecutive games.
Heading into the final round, a sense of déjà vu penetrated the minds of the players and supporters. Clinging onto fifth spot, Melbourne needed to defeat second-placed Carlton to retain it. A loss could see either Essendon, Sydney or Footscray qualify for the Elimination Final.
In an upset, Melbourne defeated Carlton by five goals.
The season, which had started so brightly, again left them in a precarious position – an Elimination Final. West Coast finished fourth but, back then, all finals were played in Victoria. The Eagles headed east to Waverley. Again, the final margin was two points. This time, courtesy of a late goal to Lyon, Melbourne hung on.
Before the semi-final, Collingwood coach Leigh Matthews lauded Steven's form, along with that of ruckman Steven O'Dwyer. 'We've got to stop the two Stevens,' Matthews said.
Photo sourced from the private collection of Steven Stretch.
Steven can't remember a thing about the game. He got stopped.
Before the bounce, he ran to Craig Starcevic at centre half-back. Collingwood's Denis Banks ran past and gave Steven a glare. 'His eyes were jumping out of his head,' Steven recalled.
Early in the first quarter, Banks ran by again. 'I remember being on the ground,' Steven said. 'I think he grabbed me and collected me on the back of the head. I was lying in front of the members on the half forward flank and someone had ripped my shorts down.'
Steven pulled his pants up and went to the bench, for the eighties version of the concussion test. 'Are you okay?' a trainer asked. 'Yep,' Steven replied.
So he went back on, and gathered four possessions for the game. Steven was playing a negative role and held Starcevic to 14 possessions and three behinds. He was also playing concussed. 'I expected to get a few more touches than that,' he said.
Melbourne led at each change and won by 13-points. Another Preliminary Final beckoned, again at Waverley. This time against Carlton.
Built in Melbourne's eastern suburbs, Waverley was nicknamed Arctic Park. Situated in a rain belt, south-westerly winds brought bitter cold and heavy rain directly from Port Phillip Bay. If it was going to rain in Melbourne, it would rain at Waverley.
On Preliminary Final day, the sky was almost black. It rained. The wind howled toward the main scoreboard end. The match scores are an indication – 24 of the 33 goals were scored with the main scoreboard in view. Melbourne, in another upset, won by 22-points.
They were one step further than 1987. Hawthorn awaited.
The 1988 Grand Final
On Tuesday night, Shane Zantuck watched Steven in the gym, lifting weights. Crossing the floor, Zantuck waited until Steven had finished a rep. 'We picked the team,' Zantuck said. 'We want you to play on Jason Dunstall.'
'Fullback?' Steven asked with a frown.
'Yeah,' Zantuck replied.
Wow, Steven thought. Dunstall?
'We want to get Danny Hughes into the ruck for a bit of aggression,' Zantuck said. 'Dermie's been running off the square, knocking blokes out and we want Danny in there.'
Steven processed the news. Dunstall was a bull and prolific in front of goal. Steven was giving away a couple of inches in height, and about 20 kilograms in weight.
'We think you can match it with Dunstall,' Zantuck said.
Grabbing the weights, Steven began a rep and Zantuck wandered off. 'I was pissed off,' Steven recalled. 'I'd never played fullback.'
And he was playing on Dunstall who had kicked 125 goals for the season.
As the week went on, Steven recalled the 1987 State of Origin game, when he lined up on Gary Ablett Snr. Steven played off Ablett Snr and used his speed in the contest to spoil him. Dunstall was similar in height and weight to Gary Ablett and Steven believed he could play him the same way.
Steven tried to be positive about the Dunstall plan, and thought it was a cap feather. No one else had been considered for the job, but doubt nagged at him as the game neared. He believed the move was negative and Melbourne wasn't playing to their strengths.
Moments before the Grand Final, as the players ran into position, Steven lined up on Dunstall and Hughes took the centre bounce. It surprised everyone. As Steven stood beside Dunstall he set his eyes to the centre. 'I thought well, I've just got to get on him,' he said.
About a minute into the game, Malcolm Blight, in the commentator's box, noticed Steven at fullback. 'Sensational move,' Blight said. 'Stretch on Dunstall.'
Hughes didn't last too long in the ruck, replaced by Stynes. Midway through the second quarter, Steven was moved to the wing. He'd conceded one goal to Dunstall from a soft free kick for a push in the back. At that point, it was the only kick Dunstall had.
At halftime, Melbourne trailed by 49-points. Steven had kept Dunstall quiet, while he was there.
Hawthorn led by 56-points at the last change. Sentiment had been crushed. The margin was the only interest. The Hawks kicked eight goals in the last term to win by 96-points, a record at the time. Dunstall finished with seven goals.
'It was pretty bad,' Steven said. 'A bad day all around, that day.'
Winning a premiership from the Elimination Final remained impossible. No team, at that point had done it.
The window shuts
Football pundits talk about the window of opportunity to win a premiership, generally three to five years. Melbourne continued to contend, finishing fourth in 1989 and 1990, and fifth in 1991. Five consecutive years of finals.
Steven played in 13 finals in his first five years at Melbourne, for eight wins and five losses. 'It was unbelievable, when you reflect now,' he said. 'It was a great era. I didn't know who the Melbourne Footy Club was in 1982. I was watching Carlton, Collingwood and North Melbourne do their stuff.'
Photo sourced from the private collection of Steven Stretch.
Steven played his 50th game in Round eight, 1988. He notched his 100th in Round 10, 1990. By the end of 1991, he'd played 132 games, and had missed about a dozen games through injury. In 1987, his Best and Fairest year, Steven gathered 440 possessions. 1988 was better, 501 possessions, and fifth place in the Bluey Truscott award. He considers the 1989 season, with 429 possessions, as his best year of football, and finished second in the Best and Fairest.
Melbourne ended their five-year window of opportunity without a premiership. Steven remains disappointed, but looks back fondly. 'I'm very privileged to be a part of it,' he said. 'I think history will say it was a great time for the club.'
The era couldn't last. Melbourne won seven games in 1992 and Northey was out. Former Richmond champ, Neale Balme, was appointed coach.
Photo sourced from the private collection of Steven Stretch.
'He seemed to be more of a player's coach than John Northey,' Steven said. 'He obviously was a bit younger, he'd been around footy clubs his whole life. He backed the players in, he spoke on a level where the players could really understand and get along with him. I actually quite liked him.'
Balme didn't share the same sentiment, on football terms.
Steven played the first four games, including 28 possessions and two goals against Hawthorn in Round 1, and 23 possessions and two goals in Round two against Footscray. He was quieter against Brisbane and North Melbourne, but after four rounds, he'd had 75 possessions and kicked six goals.
And got dropped for five weeks.
'I found it really hard to get back in the side,' Steven said. 'Stephen Tingay hit his straps. I started on the bench a few times. I was struggling to get a game.'
Melbourne finished tenth in 1993, with 10 wins. Steven played 14 games and kicked 17 goals. At the end of the season, Hassa Mann organised a meeting. In Mann's office, Steven took a seat. 'Your contract is up,' Mann said. 'We're going with younger players next year. You're not guaranteed to get a game. We'd be happy to support you get to another club looking for experience.'
'Yeah,' Steven said. 'I think that's probably a good idea.'
Steven was 29. He still had pace. He could still turn defence into attack with one kick. And he was out. 'Looking back now, I wish I'd stayed and fought it out because I think I still had a good two or three years left.'
Despite eight years of service, Melbourne didn't deliver on their promise to support him to find a suitable club. He never heard from Mann or any other Melbourne official after that fateful meeting. That remains the most disappointing part of his departure.
As the days ran on, Steven wondered why he was out. Mann, aside from mentioning age, never gave another reason. Without a club, Steven met with North Melbourne coach Denis Pagan, who bluntly asked a simple question. 'Why did they give you the arse?'
'No one has actually ever told me,' Steven replied.
Pagan had played in a brutal era of football. Balme, in that era, was often the aggressor. And Steven was aware that his physique didn't suit a crash and bash game. 'I copped a bit of criticism for my physicality,' he said. 'You look at Balme and how he played the game and he's quite aggressive. Maybe that was one of the reasons, but no one ever said that.'
Through 60 games for West Torrens and 164 games for Melbourne, Steven's game had never changed. He wasn't a tank. He was fast, good in the air, and with that penetrating kick. He tackled, took pack marks and did what was needed. Physicality had never been an issue. He felt it was, now. 'I played to my strengths,' he said. 'Tried to expose that.'
Winning a Bluey Truscott award, representing South Australia and playing fullback on Dunstall is testament to Steven's ability. As the draft neared, Steven's anger peaked. 'I was pretty dark and pretty dirty with the club at that point,' he admitted. 'And was for a number of years.'
After completing a full preseason with Richmond under John Northey, the Tigers promised to select Steven at number three in the pre-season draft. Fitzroy, badly needing experience, pounced at number two.
Fitzroy – the end
In 1994, Fitzroy was a mix of wizened veterans and untried rookies. The club was without finances, and played in front of dwindling crowds. Grateful for the opportunity, Steven signed a two year deal. He entered the preseason alongside experienced players like Paul Roos, Ross Lyon, Matthew Armstrong, Jim Wynd and Jeff Hogg.
But uncertainty shrouded the club, the playing group and the fans. Steven gave his all, but everyone was looking over their shoulders. 'It was just a sinking ship,' he said. 'I think everyone knew that. It was only a matter of time.'
In Steven's two years at Fitzroy, he played under three coaches, Robert Shaw, Bernie Quinlan and Alan McConnell. After 19 games in 1994, he struggled in 1995, playing six games. At the end of the season, he retired.
'It was great for the longevity to get a couple of years out of myself, my body,' Steven said. 'Halfway through that last year, things got really tough and I knew that was probably the end of it.'
Fitzroy were forced into a merger with Brisbane in 1996.
Looking back
Leona had provided amazing support to Steven throughout his career, and wrapped her arms around her husband when it was over. It was time to move on.
When Steven retired, aged 31, he'd played ten years of VFL/AFL football for 189 games and 78 goals. In that semi-professional era, he adopted a professional attitude. He liked a drink, but was never a big drinker, never partying to excess. 'I knew my time in footy was going to be short,' he said. 'I had to make the most of it.'
Including state games, and those for West Torrens, Steven played more than 250 matches across 14 seasons. He seemed to glide across the turf, and could play tall or short. A feature of his game was those booming kicks, half back to half forward with great penetration and accuracy.
'I think I got the most out of my ability and my body,' Steven said. 'I know I was one of the hardest workers on the track. I did a lot of work outside the club to look after myself as far as getting to the gym and recovery.'
Every footballer wants more time at the highest level. Steven would've loved two more years, but is content with his achievements. 'I played interstate footy, I won a best and fairest,' he said. 'Obviously being a part of that notable resurgence for Melbourne since 1964 is fantastic.'
Steven played under six senior coaches and remembers Northey as having the biggest impact on his career. 'John Northey was certainly the best and most influential coach I had,' Steven said. 'He trusted me, obviously very loyal, always played me when I wasn't playing that well.'
Steven retains the respect for Northey. 'He was a real people person, a real motivator. That's where his strength was, in motivation before and after games. Second to none.'
Having played in 13 finals, and with free content available online, Steven doesn't delve too much into the past. He has avoided the 1987 Preliminary Final.
'I wouldn't be the only one,' he said of his teammates. 'I've got it on DVD, I haven't watched it. I've seen a couple of snippets through highlights on television. Just a very difficult game to watch because we were in front when the siren went. All the incidents that happened before, we had opportunities to score. Just an amazing day.'
He's never seen a replay of the 1988 Grand Final, either.
As the years ran on, Steven forgave the Melbourne Football Club, and those involved in his ousting. No point holding a grudge, not after a career like that. Aside from time healing all wounds, there was another reason.
His son Billy wanted to play for Melbourne.
Photo sourced from the private collection of Steven Stretch.
The Tigers (Covid) Almanac 2020 will be published in 2021. It will have all the usual features – a game by game account of the Tigers season – and will also include some of the best Almanac writing from the Covid winter.  Pre-order HERE
To return to our Footy Almanac home page click HERE.
Our writers are independent contributors. The opinions expressed in their articles are their own. They are not the views, nor do they reflect the views, of Malarkey Publications.
Do you enjoy the Almanac concept?
And want to ensure it continues in its current form, and better? To help things keep ticking over please consider making your own contribution.
Become an Almanac (annual) member – CLICK HERE.
One-off financial contribution – CLICK HERE.
Regular financial contribution (monthly EFT) – CLICK HERE.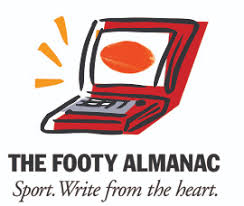 My name is Matt Watson, avid AFL, cricket and boxing fan. Since 2005 I've been employed as a journalist, but I've been writing about sport for more than a decade. In that time I've interviewed legends of sport and the unsung heroes who so often don't command the headlines. The Ramble, as you will find among the pages of this website, is an exhaustive, unbiased, non-commercial analysis of sport and life. I believe there is always more to the story. If you love sport like I do, you will love the Ramble…