Round 13 – Port Adelaide v Geelong: A good game of football
There's a danger, when a regarded side beats another regarded side, the analysis of the game will swing disproportionately in favour of the victor. I saw an excellent game of football last Thursday night, when Port Adelaide hosted the sneak-in Cats, played between two very capable and, at times, brilliant football sides. Geelong won the match, the headlines and the column inches (do we still have them?)
But it's important to remember that Port had Geelong sorted halfway through the second quarter – until Geelong came back. Then they had Geelong sorted again to lead by a kick and a half ten or so minutes into the final quarter and, being the home side, looked like running away. Geelong wrested back control and were dominant for the next fifteen. The most recent memories prevail.
It was great to be at the Adelaide Oval and to actually see a crackerjack contest live. It was played in perfect conditions which allowed the talent to shine. While coach's systems always prevail (else in the case of Corio you wind up in the seconds and the Comms department writing an ad for footy's Trading Post), players from both sides made the most of opportunities that presented and also took enough license to create extended passages of free-flowing footy.
I did not have high expectations for the game. I assumed we'd be subjected to a dreary Geelong chipfest, which would engineer a nil-all draw at three quarter time, with both sides a chance to be in front when the final siren blew. Yet another coach-preserving, soul-destroying engagement which did little more than use up lead in the stats departments HBs.
How wrong I was. It wasn't a shoot-out, but it was a really satisfying mix of defence and attack, of risk and control (says the Geelong fan). When reflecting on the game, my mind first turned to the forwards – in Geelong's case: Cameron (outstanding throughout), Hawkins (rock solid) and Rohan (blessed to share the same dressing room as the other pair). That was probably doing the Geelong defenders and wave after wave of Port attack an injustice.
After a rocky start, when Zach Tuohy was tied in knots by the pace and agility of Connor Rozee (who kicked a lazy four goals), and Sam Powell-Pepper burnt off young Atkins to kick a spectacular goal, the Geelong backmen provided the foundation on which the win was built. Bews was sent to Rozee, a whole squadron rotated on Robbie Gray and the Geelong mid-fielders tried to shut down anyone who was at the source. O'Connor annoyed the billy goats out of Travis Boak and even Patrick Dangerfield played defensively on Ollie Wines at times. (Wines was one of Port's best.) Deep in defence, the Geelong talls had the upper hand throughout the night although Big Charlie Dixon and silky-skilled Georgiades managed to win some important aerial contests. Geelong looked stable enough. Henderson was reliable. Kolo positioned himself cleverly. The stars were Tom Stewart, who is quick and skilful, and Josh Henry who is learning at Stewart's feet. Both attacked the footy in the air and on the ground – and kept going. Their attacking mindset paid dividends up the ground with Geelong's forwards enjoying the space provided by the rapid movement of the Sherrin. No-one could go with Rohan under those circumstances. The Cats scored a number of Richmond-style goals (as trademarked by the Cats of 2007).
Geelong have struggled to find a ruckman consistent enough and versatile enough to handle all types of opponent for the duration. Esava Ratugolea is lovable and capable and played with determination and physicality. He can appear to have the gentleness of a (D Section) Old Scholars follower, when he needs to have the grunt of the Heidelberg drooler. He gets a tick, though, for his performance on the night – as does Ladhams, his opponent. Mark Blicavs did his bit in the middle and took numerous marks around the ground.
In the centre-bounces and the scraps Parfitt was tough. The skipper is getting on but he also led the way when things were getting out of hand and he needed to. Danger was OK in his return, and burst away a few times. Duncan was Duncan (he kicked a 55 metre goal which sounded pure off the boot, even from our vantage point on the wing). Brad Close should not be forgotten either. He may not have had a lot of the footy but he had a hand in numerous goals with handballs under pressure and team-orientated decision-making. He is close to being an automatic selection each week.
Yes, I know, the internal logic of this piece is entirely flawed. It was set up to show how even was the contest and it's ended up being a report card on the Geelong players.
Well, bugger it. It's not often these days we get to see the talent released in the face of a fine opponent (who have players to come back).
Both teams should have a part to play in a September where it looks like there'll be half a dozen possibles and maybe only one or two probables.
Geelong votes (Friday morning): 3. Cameron   2. Hawkins   1. Parfitt
Read more from John Harms HERE
The Tigers (Covid) Almanac 2020 will be published in 2021. It will have all the usual features – a game by game account of the Tigers season – and will also include some of the best Almanac writing from the Covid winter.  Pre-order HERE
To return to our Footy Almanac home page click HERE.
Our writers are independent contributors. The opinions expressed in their articles are their own. They are not the views, nor do they reflect the views, of Malarkey Publications.
Do you enjoy the Almanac concept?
And want to ensure it continues in its current form, and better? To help things keep ticking over please consider making your own contribution.
Become an Almanac (annual) member – CLICK HERE.
One-off financial contribution – CLICK HERE.
Regular financial contribution (monthly EFT) – CLICK HERE.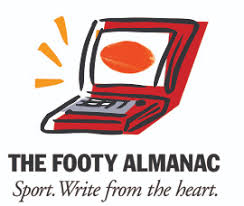 JTH is a writer, publisher, speaker, historian. He is publisher and contributing editor of The Footy Almanac and footyalmanac.com.au. He has written columns and features for numerous publications. His books include Confessions of a Thirteenth Man, Memoirs of a Mug Punter, Loose Men Everywhere, Play On, The Pearl: Steve Renouf's Story and Life As I Know It (with Michelle Payne). He appears (appeared?) on ABCTV's Offsiders. He can be contacted [email protected] He is married to The Handicapper and has three school-age kids - Theo, Anna, Evie. He might not be the worst putter in the world but he's in the worst four. His ambition was to lunch for Australia but it clashed with his other ambition - to shoot his age.