Round 12 – Carlton v West Coast: Here we go again
I think we all have a fair idea how this goes by now. If Carlton hasn't been able to reliably let its football argue its case in the 21st Century, we have at least run a steady line in melodrama for footy scribes grateful for the fodder. It must be said that some of our more excitable 'influential supporter' demographic also appear to love the intrigue almost as much as they love the sound of their own voices. At least someone is getting something out of all of this.
After the Round 11 loss to Sydney, I wrote that a complete review of the football department now looked inevitable. Such was the nature of our capitulation to West Coast, the inevitable became the imminent, if not the immediate. Our meek acceptance of defeat to a severely depleted Eagles team, in a contest that regularly struggled to reach state league standard, couldn't have looked more like a tipping point if Malcolm Gladwell had scripted it.
On a ground they hadn't won at since 1999, the Eagles brutally demonstrated everything we currently lack. Missing numerous key personnel, they just slotted different players in and got to it. Their remaining senior players all rose to the challenge. Sheed, Gaff,  Hurn, Redden and Yeo rolled their sleeves up and outworked us at the contest. Their newbies all understood their roles and contributed. Nic Nat, of course, was too much for Pitto, though to his credit, Pitto at least worked hard enough to lead our tackle count. He didn't have much company.
In response, Carlton coughed up 3 easy goals to open proceedings, then flattered to deceive for a while, squandering scoring chances, contriving to trail 3-6  to 4-1 at ¼ time. We momentarily hit the front  twice from that point, only to see West Coast instantly reclaim the lead both times. As the game wore on contested ball, stoppages, one-percenters, clearances – basically every indicator of effort – just fell more the Eagles way. Trailing by 16 points at the final break, we could barely raise a whimper.
The Eagles were under-manned, but they revealed themselves to be pros. We mostly looked like we were going through the motions. The 22 point margin was extremely flattering. West Coast won pulling up.
Carlton's football has sent all sorts of mixed messages this season. Now the club administration appears determined to do likewise. An external review of the football department has been announced, yet the current president has reinforced that David Teague is contracted until the end of 2022. As pretty much every coach is contracted until sacked, Teague can draw what comfort he chooses from that statement. Our most senior assistant coach, John Barker, has already resigned. We don't yet know the names of those who will be making the review. There is the appearance of a flurry of action, though the specific purpose of this action is not yet clearly defined.
With our finals aspirations for 2021 now thoroughly shot, we might as well get on with the inevitable task of reviewing what has gone wrong. Clearly, the team is not functioning as hoped. But given the recent history of our club, I'd like to see some tangible evidence that this review will be genuinely free to ask any and all questions of whomever it sees fit. Let's remember, it was the administration who largely saddled Teague with the expectation of finals this year. If it transpires that this expectation has impacted on decisions of the football department, would that issue be open to be explored?
In other words, is this one of those reviews where the desired answers are already largely established, to the convenience of those in power, or will it be free to follow where the evidence demands, even if it proves uncomfortable for senior people? Given Nathan Buckley's decision yesterday, can we be sure Carlton isn't tempted by another quick fix? The age of the messiah certainly hasn't died among some of our fans. Can we be assured it is dead within the club?
When David Teague moved from interim to THE coach in 2019, the club sold him to the members as a ready-made coach. After that season, I was among a crowd at a Footy Almanac lunch that heard Teague speak impressively about his ambitions for the team, the style of play he wanted to pursue, and his belief in what he thought the team could achieve. At that stage it was easy to understand why he'd got the job. That man seemed very different from the one speaking after Sunday's game.
Beyond any specific football operation questions, Carlton needs to examine some more fundamental issues. The business and financial aspects of the club now seem back on track, but footy clubs aren't conventional businesses. Members don't join to admire the club's balance sheet. Their passion is the team and its players. In essence, a footy club needs to be an enabling environment. Back in Carlton's heyday, our methods were often unconventional, the characters involved were a motley crew, but the club found a way to make its people better. That's a knack we seem to have lost sometime around the late-Elliot period. Does anyone look particularly enabled at present?
Things are not all doom and gloom. We are in a much better position than those dark 2015 days. It hasn't all been a waste. Brendon Bolton did some very hard yards to get us through to 2019. David Teague took that team and made it look instantly better, but is now stuck treading water. Like Bolton, there's a chance Teague has run out of answers. But above any questions of hiring or firing individuals, the club needs to be completely honest with itself about what it is doing to the people who come to it. If we can't do that, then how do we expect to get better?
For more from John, click HERE.
The Tigers (Covid) Almanac 2020 will be published in 2021. It will have all the usual features – a game by game account of the Tigers season – and will also include some of the best Almanac writing from the Covid winter.  Pre-order HERE
To return to our Footy Almanac home page click HERE.
Our writers are independent contributors. The opinions expressed in their articles are their own. They are not the views, nor do they reflect the views, of Malarkey Publications.
Do you enjoy the Almanac concept?
And want to ensure it continues in its current form, and better? To help things keep ticking over please consider making your own contribution.
Become an Almanac (annual) member – CLICK HERE.
One-off financial contribution – CLICK HERE.
Regular financial contribution (monthly EFT) – CLICK HERE.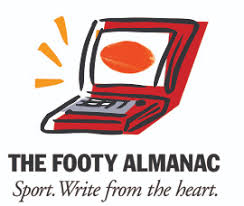 John Butler has fled the World's Most Liveable Car Park and now breathes the rarefied air of the Ballarat Plateau. For his sins, he has passed his 40th year as a Carlton member.