Round 11 – Collingwood v Geelong: Dear old Melbourne
My dear old Melbourne, my sweet mother, what has happened to you?
You look dark and dank and dreary.
You look dirty, weighed down, old.
You look depressed.
You look bowed and battered.
You look ill, and illness fills the streets.
You look beaten.
You look weak.
You bend at the knees and cower.
Your shoes have holes in them.
Your flame has gone out,
Smothered and doused,
For fear that it might flourish.
You look like death,
All pale and gaunt,
There is a cancer in your books.
Where once there was sound,
Now there is noise.
Yelling and discord and agitation.
You look disenchanted, unsure, and nervous.
Your stare is wide-eyed and confused.
I don't walk your city streets anymore.
You look abandoned.
Like the freshly built bicycle lanes.
I see empty shops where once there was life.
You don't look like my home.
You don't nurture my soul.
There is an emptiness in you that frightens me.
You've never been polished bright.
Substance and content told your story.
Without these there is only soot.
You look sunny as Autumn closes.
The sky is an endless blue.
But no one has reason to look up.
You look governed like a bullock in the paddock.
Plodding up and down.
The rapacious beast is never sate.
You sleepwalk towards the promised utopia.
Shuffling your feet and wondering,
"Why is everything getting further and further away?"
Two great teams play your sport on Saturday afternoon.
They play to the city's beat,
And on the city's ground.
They play in front of cleaners.
The sounds of fumigation replace applause.
The sun is fool's gold.
The players look bewildered and dour.
They kill the ball and stifle the spirit.
Loose men are nowhere.
There is little flourish and zero imagination.
The game is mechanical.
Sameness has pervaded its very fibre.
I recall great games between these two.
Where Ablett sat on Pert and Daicos kicked the miracle.
In a time when Melbourne was beautiful.  
The Tigers (Covid) Almanac 2020 will be published in 2021. It will have all the usual features – a game by game account of the Tigers season – and will also include some of the best Almanac writing from the Covid winter.  Pre-order HERE
To return to our Footy Almanac home page click HERE.
Our writers are independent contributors. The opinions expressed in their articles are their own. They are not the views, nor do they reflect the views, of Malarkey Publications.
Do you enjoy the Almanac concept?
And want to ensure it continues in its current form, and better? To help things keep ticking over please consider making your own contribution.
Become an Almanac (annual) member – CLICK HERE.
One-off financial contribution – CLICK HERE.
Regular financial contribution (monthly EFT) – CLICK HERE.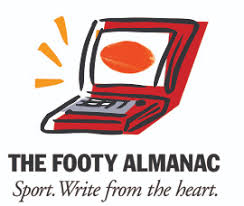 I'm passionate about breathing. And you should always chase your passions. If I read one more thing about what defines leadership I think I'll go crazy. Go Cats.