Footy Almanac Tribute – Neil Kerley: more than just a footballer
A sporting icon dies and we grieve.  Memories flood back and we picture great deeds in our minds.  A soaring mark, a pinpoint pass, a miraculous goal, a will that won games. Faded vision is shown repeatedly, never quite matching our lived memory, but satisfying nevertheless. That hero never dies in our memory, but time passes and life goes on.
And then there is Neil Kerley. The King has died and we're all affected, far, far more than normal.  We all know that something more left us with Neil's passing. That voice, unique and inspiring with words we all hung on to and treasured, no matter how many times we had heard them before. That presence and a strength that meant we understood why he could be a six-foot ruckman at times in his day or convince a team of good players that they could be an irresistible force if they believed and followed his lead to their destiny.
We're affected so much because we know that so much more than a footballer died with Neil Kerley. The victory of the lovable larrikin against authority, the victory of the little team against the powerful and the victory of the daring against the orthodox. Neil Kerley grew older, but didn't. At about 80 years of age, his was still the only possible voice for an inspirational video for his West Adelaide Football Club and we still hung off every word. His death affected us so much because to us he was indestructible.
He could play and he could coach and his record is well documented, but our feeling of loss is for the man himself. The outpouring of grief has come from West Adelaide, from South Adelaide, from Glenelg, all coached to premierships from the football cellar. It has come from West Torrens and Central District, from the whole South Australian and Australian football community and the simple message has been the same. 'We know he was a great player and a great coach, but when he was here, we loved him for the man he was.'
My association with Neil Kerley was minor. Watching him as a hero as a child, being his Assistant Head Trainer in his last coaching stint at Westies, being on the selection committee with him for West Adelaide's Team of the Century recently, then sharing the stage with him and later interviewing him for my recent book on the Bloods, launched by Neil himself. There are thousands of us who have our Neil Kerley stories, from one-off moments to those long-standing team-mates and sporting associates who knew him so well.
A sporting icon dies and we grieve and now we grieve even more, for someone who made us laugh when we really needed a laugh, who made us believe when we needed to believe and who always, always inspired us.
Donald Neil Kerley, thank you.
To return to our Footy Almanac home page click HERE.
Our writers are independent contributors. The opinions expressed in their articles are their own. They are not the views, nor do they reflect the views, of Malarkey Publications.
Do you enjoy the Almanac concept?
And want to ensure it continues in its current form, and better? To help things keep ticking over please consider making your own contribution.
Become an Almanac (annual) member – CLICK HERE.
One-off financial contribution – CLICK HERE.
Regular financial contribution (monthly EFT) – CLICK HERE.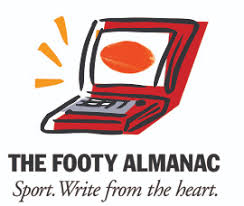 West Adelaide Life Member and Past President. Cricket and travel tragic. Author of 'Flags, Spoons & Knives' an insider's view of the West Adelaide Football Club.