Grand Final Preview – Melbourne v Western Bulldogs: Random thoughts before the Grand Final
I was having a bit of a look at the history of the Curse of Norm Smith and in the usual searches I found references and articles and images and the like. On spotting this one, I was reminded of something. I couldn't work out what it was but the penny dropped during the week while watching a replay – as Bailey Fritsch lined up for goal I thought, crikey, he's got Norm Smith's hair.
I wonder whether Bailey Fritsch is on a quest to extinguish that curse.
And what of the Doggies? Luke Beveridge is is always on a quest. He's a quest sort of pilgrim. When watching the Dogs put Port to the sword in the preliminary final, I felt I was party to a joyful performance from the lads of the western suburbs. The tone of the performance reminded me of the NRL's Brisbane Broncos in the early 1990s when, according to Steve Renouf, Wayne Bennett (the master coach) would say to to his charges, "You've earnt the right to be in this final, now go and show the world what you can do."
In a recent interview, Dale Morris mentioned the freedom Luke Beveridge brought to the team and the broader squad when he arrived at the Western Oval. Morris, the most patient of players, also mentioned that the open-hearted coach used a motif of instruments in one of his lead-ups.
Wayne Bennett wrote one of the most widely read books in Australian sports history. It's called Don't Die with the Music in you.
To return to our Footy Almanac home page click HERE.
Our writers are independent contributors. The opinions expressed in their articles are their own. They are not the views, nor do they reflect the views, of Malarkey Publications.
Do you enjoy the Almanac concept?
And want to ensure it continues in its current form, and better? To help things keep ticking over please consider making your own contribution.
Become an Almanac (annual) member – CLICK HERE.
One-off financial contribution – CLICK HERE.
Regular financial contribution (monthly EFT) – CLICK HERE.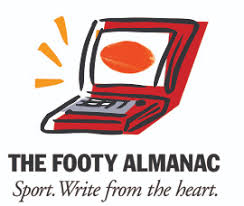 JTH is a writer, publisher, speaker, historian. He is publisher and contributing editor of The Footy Almanac and footyalmanac.com.au. He has written columns and features for numerous publications. His books include Confessions of a Thirteenth Man, Memoirs of a Mug Punter, Loose Men Everywhere, Play On, The Pearl: Steve Renouf's Story and Life As I Know It (with Michelle Payne). He appears (appeared?) on ABCTV's Offsiders. He can be contacted [email protected] He is married to The Handicapper and has three school-age kids - Theo, Anna, Evie. He might not be the worst putter in the world but he's in the worst three. His ambition was to lunch for Australia but it clashed with his other ambition - to shoot his age.