Geelong's Record Run – Round 16, 1952: Cats race away from Gorillas
 (8/26)
Featuring Tom Morrow and Les Reed
Geelong v Fitzroy
Saturday 9th August 1952
Kardinia Park
With three of its remaining four matches to be played at Kardinia Park, Geelong looked near certainties to finish on top of the ladder at the end of the home and away rounds. Their opponents in round 16, Fitzroy, were in sweet form, having won their previous nine games on the trot. Fitzroy named an unchanged team while Geelong were without the injured Davis and Middlemiss.
The teams
Geelong
| | | | |
| --- | --- | --- | --- |
| B. | Hovey | Morrison | Morrow |
| HB. | S. Smith | Hyde | Williams |
| C. | Worner | Palmer | Fulton |
| HF. | Turner | Flanagan | Herbert |
| F. | Pianto | Goninon | McMaster |
| Foll. | Swarbrick | Renfrey | |
| Rov. | Trezise | | |
| Res. | Reed | Stevens | |
Fitzroy
| | | | |
| --- | --- | --- | --- |
| B. | Stephen | Chanter | Ross |
| HB. | Gaffney | Goodger | Roberts |
| C. | Jarvis | Broderick | Wright |
| HF. | Streader | Magee | Gervasoni |
| F. | Johnstone | Ongarello | Ruthven |
| Foll. | Gale | McGregor | |
| Rov. | Coates | | |
| Res. | Hickey | Furness | |
| Emerg. | | Ashman | |
Geelong outpaced Fitzroy from the first bounce to the final siren. Despite strong opposition from the visitors at times, the Cats were never seriously threatened on the scoreboard. Geelong gained most of its drive from wingmen Bert Worner and Terry Fulton.
Fitzroy managed to close the game up in the second and third quarters, largely through the vigorous play of tall men Gale and Johnstone, well supported by defenders Jack Gaffney, Bill Stephen and Jack McGregor. At that stage of the game Fitzroy were living up to their 'Gorillas' moniker (in use between 1938 and 1957). However, Geelong eventually broke through the Fitzroy defensive tactics and started to make good use of the open spaces of their dry home ground. The story of the final quarter at Kardinia Park was becoming a familiar tale – Geelong storming home dazzling their opponents.
Both full forwards, Goninon for Geelong and Ongarello for Fitzroy, were well off target. Goninon was particularly inaccurate, kicking 1.7. Once again their opponents outpointed the Geelong ruckmen but compensation came from wily rovers, Trezise and Pianto, who scouted the packs cleverly.
The scores
Geelong            3.7         4.10      7.14      12.16 (88)
Fitzroy              1.1         2.4         5.8         5.10 (40)
Goals
Geelong – Pianto 3, Trezise 2, McMaster 2, Flanagan 2, Worner, Stevens, Goninon
Fitzroy – Ongarello 2, Ruthven 2, Gervasoni
Best
Geelong – Williams, Hyde, Worner, Trezise, Fulton, Pianto, Renfrey, Plamer
Fitzroy – Goodger, Gale, McGregor, Broderick, Stephen, Ruthven,
Umpire:           Robinson                         Attendance:  31 314
Footballer and media personality Alan ('Butch') Gale, among the best for Fitzroy that Saturday in 1952, will be remembered by some readers as a regular TV football commentator for HSV7. He worked at the microphone calling VFL games in the 1960s alongside Mike Williamson. Fitzroy supporters will remember Gale for his 213 game career and for being named as the first ruckman in the club's Team of the Century.
Reserves         Fitzroy 12.16 (88) defeated Geelong 7.15 (57)
Around the grounds
In round 16 VFL teams relished the drier grounds as the scores indicate:
At Princes Park, Carlton 11.16 defeated Essendon 12.11
At Victoria Park, Collingwood 20.19 defeated St. Kilda 8.7
At the MCG, Melbourne 15.17 defeated Footscray 8.12
At the Lake Oval, Hawthorn 9.14 upset South Melbourne 6.14
At Arden Street, North Melbourne 14.10 defeated Richmond 9.12
The ladder
Leading goal kickers
| | | | |
| --- | --- | --- | --- |
| J. Coleman | (Ess) | 5 | 72 |
| N. Clarke | (Melb) | 5 | 41 |
| J. Spencer | (NM) | 1 | 38 |
| G. Goninon | (Gee) | 1 | 38 |
| T. Ongarello | (Fitz) | 2 | 37 |
Next week      Round 17: North Melbourne v Geelong at Arden Street
With features on Leo O'Halloran and Terry Fulton for Geelong, and for the opposition, Mick Grambeau (North Melbourne).
This week's featured Geelong players: Tom Morrow from North Geelong and Les Reed from Euroa
Tom Morrow (jumper number 22), originally from North Geelong (Geelong and District Football League), joined Geelong immediately after the war. He debuted alongside two other notable first-gamers, Russell Renfrey and Fred Flanagan. When Morrow wore Geelong's blue and white hoops, North Geelong dominated the local league winning seven flags in succession (1949-55). In the 1950-52 period Morrow played with another North Geelong recruit at Kardinia Park, one of last week's featured player Jack Stevens.
Tom Morrow played 120 games for the Cats, mostly as a ruckman but had occasional stints at centre half back. His trademark raking left foot kicks were as accurate as they were long. The Argus (25.3.53) described Morrow as "… a fast thinker, a quick mover and scrupulously fair." The round 16 game in 1952 was Morrow's last. He experienced a cracked kneecap that year and prior to the start of the following season was advised by a medical specialist to hang up the boots.
He contributed to the Geelong FC on several levels: as captain in 1949 and later as vice captain; as a reliable follower; on the scoreboard – kicking 58 goals; leading in the 'trenches', where enjoyed the physical side of the game; and mentoring young players as coach of the reserves team after he retired.
 Wingman and utility player Les Reed (jumper number 17), recruited from Euroa, played 25 games for the Cats between 1951 and 53. Also a talented cricketer, he was selected in the Victorian Country team that played the touring MCC side at Euroa in 1951.
Matching his jumper number, Reed played 17 of Geelong's record run of undefeated games. He was 19th man in Geelong's 1951 premiership triumph over Essendon, coming on in the last quarter to replace the injured Bernie Smith. In 1952 he was not selected in the Cats' grand final team, but got his chance in the 1953 premiership-decider. His preliminary final performance against Footscray sealed his spot in the side. Selectors valued him as a tough, workman-like player who could hold his own in the heavy stuff.
On the eve of the grand final, the speedy wingman was photographed in The Herald (24.9.53) with gun in hand and an accompanying caption: "…on the look out for targets as he goes rabbiting near Geelong. Reed is a country boy… Reed spends most of his leisure time rabbit-hunting." But it was not happy hunting on the last Saturday in September for Reed, or his team, as the Magpies avenged their loss to the Cats in the 1952 grand final.
In 1954 Reed returned to Euroa to work at his father's sawmill. With Euroa (Waranga North East League) he was part of many premierships and later gained selection in the club's Team of the Century.
For the opposition: Jack Gaffney (Fitzroy) from Broken Hill
South Broken Hill footballer Jack Gaffney came to Melbourne in 1947 to study law. He played 80 games for Fitzroy (1949-1953) as a half back flanker and was known for his doggedness and determination. His most consistent season was 1952, when he played 21 consecutive matches for the Gorillas.
 After playing for Fitzroy, Gaffney coached VAFA club Old Paradians in 1954. He was appointed playing coach of VFA club Prahran in 1955. Later, Gaffney became the Supreme Court of Victoria Registrar and also chaired the VFL Tribunal.
Country football connections
Les Reed's home club Euroa (Waranga North East League) lost a close game against Thornton by five points. Tom Morrow's former club North Geelong enjoyed a huge 154 point win over Barwon in the Geelong and District League.
Meanwhile in the Alberton League, Toora full forward Salmon kicked 34 of his team's 35 goals. Their opponents, Carrajung, only managed one goal for the afternoon.
Meanwhile …
Australia invited the United States to use the wartime base of Manus Island for its warships and aircraft in the western Pacific. The island was within the external territory of Australia until Papua New Guinea gained independence in 1975.
Treasurer Sir Arthur Fadden introduced the Federal Budget for 1952-53, featuring welcome tax cuts.
Australia's Olympians returned home from Helsinki to a heroes welcome in Sydney but with no fanfare in Melbourne.
To read about the earlier games in Geelong's run, click HERE.
Peter also wrote about St. Kilda's premiership season in his 1966 and All That series. You can read that HERE.
The Tigers (Covid) Almanac 2020 will be published in 2021. It will have all the usual features – a game by game account of the Tigers season – and will also include some of the best Almanac writing from the Covid winter.  Pre-order HERE
To return to our Footy Almanac home page click HERE.
Our writers are independent contributors. The opinions expressed in their articles are their own. They are not the views, nor do they reflect the views, of Malarkey Publications.
Do you enjoy the Almanac concept?
And want to ensure it continues in its current form, and better? To help things keep ticking over please consider making your own contribution.
Become an Almanac (annual) member – CLICK HERE.
One-off financial contribution – CLICK HERE.
Regular financial contribution (monthly EFT) – CLICK HERE.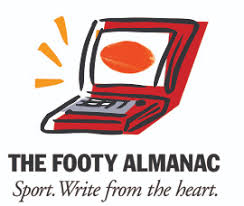 is a lifetime Geelong supporter. Hailing from the Riverina, he is now entrenched on the NSW South Coast. His passion for footy was ignited by attending Ovens and Murray League matches in the 1960's with his father. After years of watching, playing and coaching, now it is time for some serious writing about his favourite subjects… footy, especially country footy, and cricket.