Geelong's Record Run – Round 12 1952: Geelong v Collingwood – Cats take top spot
(4/26)
Round 12 1952 
Featuring Fred Flanagan & Bob Rose
Geelong v Collingwood
Kardinia Park
Saturday 12th July 1952
Football fans salivated at the thought of the match of the day – 1 versus 2 – Geelong and Collingwood at Kardinia Park. Despite the rain, spectators turned up in droves, keeping the turnstiles ticking constantly. The two top VFL teams would meet three times in 1952.
Collingwood selectors went for pace, selecting four small men who could be used as rovers to help negate Geelong's strength in that department. Geelong's defence was bolstered with the return of Bernie Smith and Geoff Williams from injury, while another Swan Hill product, Bert Worner, was brought into the 18 as a replacement for wingman Leo Turner.
The teams
Geelong
| | | | |
| --- | --- | --- | --- |
| B. | B. Smith | Morrison | Renfrey |
| HB. | Middlemiss | Hyde | Williams |
| C. | Worner | Palmer | Reed |
| HF. | Hovey | Flanagan | Davis |
| F. | Pianto | McMaster | Morrow |
| Foll. | Sharp | Swarbrick | |
| Rov. | Trezise | | |
| Res. | S. Smith | Rayson | |
Collingwood
| | | | |
| --- | --- | --- | --- |
| B. | Hams | Hamilton | Tuck |
| HB. | Kingston | Finck | Lucas |
| C. | Healey | Parker | Merrett |
| HF. | Coghlan | Davey | Rose |
| F. | Stevens | Flint | R. Richards |
| Foll. | M. Twomey | Aitken | |
| Rov. | L. Richards | | |
| Res. | Gooch | Tebble | |
For the first three quarters the defences of both teams were on top in the muddy and wet conditions. Collingwood 's forwards could not get into the game despite trying four players in the position during the afternoon. With Geelong's tight backline and centreline dominance, the 'Woods were goalless in the second and third terms. On the other hand, Geelong's forwards came to life after Flanagan and McMaster were switched in the third quarter and helped produce a whirlwind finish. Flanagan played brilliantly to boot three second half goals and McMaster's form greatly improved. Once again, the clever roving of Pianto and Trezise was a feature for Geelong, particularly in the absence of an experienced pair of ruckmen. One of those ruckmen, Norm Sharp, suffered a broken bone in his hand and would be sidelined for a month.
With the win Geelong climbed to the top of the VFL ladder, displacing Collingwood who had held the position since the beginning of the season.
Scores
Geelong                            3.2                        4.3                        5.4                        9.8 (62)
Collingwood                  2.1                        2.6                        2.9                        4.9 (33)
Goals
Geelong – Flanagan 5, Hovey 2, McMaster, Renfrey,
Collingwood – Coghlan, Tuck, Rose, M. Twomey
Best
Geelong – Morrison, Pianto, Sharp, Williams, Trezise, Hyde, Flanagan
Collingwood – Finck, Lucas, Rose, M. Twomey, Hamilton, Aitken
Umpire:           Barbour                          Attendance: 35 240
Reserves         Collingwood 10.6 (66) defeated Geelong 8.12 (60)
A record crowd of over 35 000 attended the game at Kardinia Park, with gate receipts totalling £2665. It was a surprisingly big crowd given that it was raining at Geelong.
The top four                 (* draw)
| | | | | |
| --- | --- | --- | --- | --- |
| *Geelong | 9 | 2 | 38 | 120.7 |
| Collingwood | 9 | 3 | 36 | 143.3 |
| *Carlton | 8 | 3 | 34 | 115.9 |
| South Melbourne | 8 | 4 | 32 | 112.0 |
Leading goal kickers
Coleman (Essendon) (1) 53
Spencer (North Melbourne) (1) 35
Ongarello (Fitzroy) (-) 34
Howell (Carlton) (-) 30
Dunstan (Collingwood) 27
Goninon (Geelong)   26
Round 12 was not a great day for VFL full forwards, especially the leading goal kickers.
Around the rounds
At Princes Park Carlton and Melbourne provided the second draw of the 1952 season, scoring 6.14 (50) apiece.
At the Lake Oval Essendon returned to the winner's list defeating South Melbourne by 9 points.
At Brunswick Street Oval Fitzroy enjoyed a three goal win over North Melbourne.
At the Western Oval Hawthorn upset Footscray to record a 23 point win.
At Punt Road Richmond dominated proceedings against St. Kilda winning by 33 points.
Melbourne had a Saturday Morning Industrial Football League at the time. Teams from workplaces such as Victoria Brewery, Abbotsford Brewery, Carlton Brewery, Commonwealth Bank, SEC, Kodak and GMH competed against one another.
Next week      Round 13 – Melbourne v Geelong
With features on: Harry Herbert from Warrnambool;  
For the opposition: Stuart Spencer (Melbourne)
This week's featured Geelong player: Fred Flanagan – a fine wool man from Swan Hill
1952 and 1953 Geelong premiership captain Fred Flanagan (jumper number 10) was from the north-west Victorian river town, Swan Hill. After returning from New Guinea at the end of World War II, Flanagan was swooped upon by Geelong scouts and escorted to Kardinia Park. He promptly showed them his worth in an intra-club practice match, kicking eight goals. Geelong organised for Flanagan to complete a wool classing course locally, and so his eventual place in the AWI/Footy Almanac "Ultimate Wool Team (Victoria)" was secured.
Flanagan was a masterful leader. He helped build a team culture of discipline and unity at Geelong, essential traits for premiership success. As a footballer, he was the perfect centre half forward –physically strong, fit as a mallee bull, a fine mark and a beautiful kick. He earned state selection in each of his first eight seasons at Kardinia Park and was captain of the Victorian team in 1952. His distinguished 163 game VFL career earned Flanagan a place in Geelong's Team of the Century as the centre half forward.
Country football connections
For the opposition …
Another local Mallee boy, Bob Rose from Nyah West, was among the best players for Collingwood at Kardinia Park that day. Fred Flanagan knew of Bob Rose from his Mid-Murray League connections and recommended the young Nyah West player to Geelong. Despite an invitation to try out with Geelong, Rose was resolute, it was his beloved Collingwood where he was destined. He was a favourite player of Magpie followers –hard as nails, skilful, courageous and inspirational.
Bob Rose was at the height of his powers in the early to mid 1950s before taking up the challenge to captain coach Ovens and Murray League club Wangaratta Rovers in 1956.  Wangaratta Rovers joined the Ovens and Murray League in 1950 and initially struggled to be competitive. The arrival of "Mr Football" at City Oval soon bore fruit. Rose was successful in putting the Rovers well and truly on the map, guiding them to their first flag in 1958, followed up with another in 1960.
History has recorded the September disappointments that followed Bob Rose's return to Victoria Park in 1964. He was to become possibly the unluckiest VFL coach of all time, losing three grand finals, all by very narrow margins.
The next meeting of Mid-Murray League clubs Swan Hill and Nyah West was on 25 August 1952.  It was a big win for the Swans who defeated the Nyah West Rovers by 62 points.
Bobby Rose's future country club Wangaratta Rovers played in-town rivals Wangaratta that day in 1952. Wangaratta, led by ex-Collingwood star Mac Holten, were too strong for the fledgling Rovers, winning by 26 points.
In the Mornington Peninsula League that day Sorrento posted a league record total of 56.21 (357) against their opponents Naval College. Former Footscray player Alby Morrison booted 22 goals for Sorrento.
Meanwhile…
As the wet winter weather continued Melbourne was drenched in four inches (100mm) of rain causing flooding, evacuations, property damage and a spate of road accidents. Many parts of central, southern and north eastern Victoria were also on high flood alert with the Goulburn, Barwon, Ovens, Loddon and Buckland rivers threatening to break their banks.
With the opening of the Summer Olympic Games in Helsinki, Finland only a week away, anticipation around the sporting world was running high.
Melbourne newspapers increased their selling price to 4 pence in late July 1952. And VFL football fans paid 6 pence for their essential reading, the weekly Football Record.
If you want to read about the earlier games in Geelong's run, click HERE.
Peter also wrote about St. Kilda's premiership season in his 1966 And All That series. You can read that HERE.
The Tigers (Covid) Almanac 2020 will be published in 2021. It will have all the usual features – a game by game account of the Tigers season – and will also include some of the best Almanac writing from the Covid winter.  Pre-order HERE
To return to our Footy Almanac home page click HERE.
Our writers are independent contributors. The opinions expressed in their articles are their own. They are not the views, nor do they reflect the views, of Malarkey Publications.
Do you enjoy the Almanac concept?
And want to ensure it continues in its current form, and better? To help things keep ticking over please consider making your own contribution.
Become an Almanac (annual) member – CLICK HERE.
One-off financial contribution – CLICK HERE.
Regular financial contribution (monthly EFT) – CLICK HERE.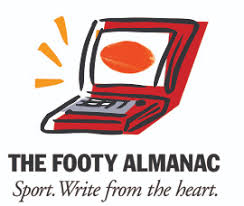 is a lifetime Geelong supporter. Hailing from the Riverina, he is now entrenched on the NSW South Coast. His passion for footy was ignited by attending Ovens and Murray League matches in the 1960's with his father. After years of watching, playing and coaching, now it is time for some serious writing about his favourite subjects… footy, especially country footy, and cricket.