Geelong's Record Run – Round 11, 1953: Geelong v North Melbourne – Cats take record…by a whisker
Geelong's Record Run
(24/26)
Cats take record…by a whisker
Round 11: Geelong v North Melbourne
Saturday 4th July 1953
Kardinia Park
Featuring George Swarbrick and Don Worland
Having equalled Collingwood's record of 20 successive wins, Geelong was on a mission to go at least one better. But first they had to get past North Melbourne, a side known in the '50s for their toughness and brutality. Just one more win and Geelong would be in the record books.
Geelong selected Don Worland for his first game of VFL senior football. North Melbourne was still missing rugged follower Mick Grambeau who was serving an eight-week suspension incurred in the Round Four match against Fitzroy.
The teams
Geelong
| | | | |
| --- | --- | --- | --- |
| B. | B. Smith | Morrison | Herbert |
| HB. | Middlemiss | Hyde | Williams |
| C. | Turner | Palmer | Worner |
| HF. | Rayson | Flanagan | Davis |
| F. | Swarbrick | Goninon | Trezise |
| Foll. | McMahon | Renfrey | |
| Rov. | Pianto | | |
| Res. | Hovey | Worland | |
North Melbourne
| | | | |
| --- | --- | --- | --- |
| B. | Parkes | Jarrad | Larsen |
| HB. | L. Reeves | Hamilton | Kelly |
| C. | McMahon | Icke | P. Johnson |
| HF. | Aylett | Brady | Marchesi |
| F. | Lawrence | Easton | Smith |
| Foll. | Martyn | Thornton | |
| Rov. | O'Halloran | | |
| Res. | Lineen | Alford | |
North Melbourne arrived at Kardinia Park on a mission of their own – knock off the Cats and take four points. Leading by nine points at three quarter time, the Shinboners looked every chance to do just that.
From the outset the Northerners matched the home team for pace and used vigorous tactics to nullify Geelong's usual free flowing game. With supremacy in the ruck and across the centre line, North Melbourne's forwards were given plenty of opportunities, none more so than Allen Aylett who dominated on a half forward flank. Geelong was well served by their half forward flankers, Davis and Rayson, but their small men were uncharacteristically quiet around the packs.
In the last term, North ran out of steam and allowed Geelong to take the initiative, but the game was in the balance right until the end. Deep into the time on period Geelong's big man George Swarbrick rose to mark. The score from his resultant kick, a behind, was enough to break the deadlock and break Collingwood's record (20 wins on the trot) that had stood for a quarter of a century.
The signs of an imminent lapse by the Cats and a break in their winning streak were apparent to all who followed Geelong's form mid way through the '53 season. But when would the inevitable loss happen?
Scores
Geelong                                 4.2       6.4       9.8       12.14 (86)
North Melbourne                2.1       7.5       11.5     13.7 (85)
Goals
Geelong – Goninon 4, Davis 2, Pianto, Flanagan, Hovey, Swarbrick, Rayson, Trezise
North Melbourne – Smith 3, Easton 3, Marchesi 2, Lawrence 2, O'Halloran, Alford, Aylett
Best
Geelong – Palmer, Davis, Smith, Rayson, Morrison, Hyde
North Melbourne – Aylett, Larsen, Martyn, Lawrence, McMahon, O'Halloran
Umpire          Robinson                              Attendance   21 130
Reserves       Geelong 10.12 (72) defeated North Melbourne 7.15 (57)
Around the grounds
At Princes Park Carlton defeated South Melbourne by 24 points.
At Victoria Park Fitzroy won another Round 11 thriller, defeating Collingwood by a solitary point.
At the Western Oval Footscray defeated Essendon by 16 points.
At Punt Road Richmond defeated Hawthorn by 34 points.
At the Junction Oval St. Kilda defeated Melbourne by 4 points.
Next week: Round 12 – Hawthorn v Geelong at Glenferrie Oval
Next week's featured Geelong player: Bob Davis
For the opposition:  John Kennedy (Hawthorn)
The VFL Top Four
Geelong                    44        158.8%
Footscray                  32        130.5%
Essendon                  28        125.8%
Collingwood              28         118.1%
Leading goal kickers
| | | | |
| --- | --- | --- | --- |
| Coleman | (Ess) | 2 | 62 |
| Goninon | (Gee) | 4 | 46 |
| Marchesi | (NM) | 2 | 29 |
| Hickey | (Fitz) | 3 | 28 |
| Bennett | (St. K) | 3 | 28 |
This week's featured Geelong players: George Swarbrick and Don Worland
George Swarbrick (jumper number 23) was another product of the farming and football-rich south western district of Victoria. The tall ruckman Swarbrick was recruited by Geelong in 1952 from Hawkesdale (Port Fairy League). A dedicated farmer and footballer, he travelled from the family dairy farm near Hawkesdale to Geelong each Thursday for training and returned by rail on Saturdays to play. Swarbrick's high marking delighted Geelong fans in his 23 games (1952-53) at Kardinia Park. His name will forever be associated with Geelong's achievement of eclipsing Collingwood's record of 20 successive wins. His effort to kick a point in the dying seconds of the Round 11 game against the Shinboners gave the Cats that historic victory. He played in 15 of Geelong's record 26 matches without defeat.
Leader of the pack, George Swarbrick marks in Round 13 1953.
(The Age 29 July 1953)
After two seasons in the VFL he returned home to the farm, where his football career continued with Port Fairy in the Hampden League. He became a legendary figure with the Seagulls, playing a key role in Port Fairy's first and only premiership in 1958. Swarbrick, described as a gentle giant, always stood firm and kept his cool in tense late-match moments. He finished his football journey back where it began at Hawkesdale (Port Fairy League) where he was part of the club's 1966 premiership.
Don Worland (jumper number 31) came to Geelong from Winchelsea (Polwarth League) in 1953 as one of eight recruits selected by the '52 premiers. He had previously trialled with club in 1950 as an 18 year old. Worland was a follower, well regarded as an excellent kick. His place in Geelong's record run was limited to only one game, Round 11 1953 against North Melbourne. The Cats had abundant ruck stocks at the time with McMaster, Swarbrick, Herbert, Norman, Sharp and McMahon on the list, so opportunities for Don Worland were limited. After four games with Geelong in 1953 he returned to the farm at Winchelsea and played for the Winchelsea 'Blues'. In 1956 Worland had another shot at league football with Geelong but did not progress beyond pre-season training.
For the opposition: Vic Lawrence (North Melbourne)
Vic Lawrence was recruited by North Melbourne from local junior club, North Colts in 1946. He worked his way through the ranks from the Thirds to the Seniors, making his debut in Round Five 1948. After finding the tempo of league football, Lawrence became a regular North Melbourne player in 1950 as a key defender. An early highlight of his football career was playing in the 1950 grand final, which North Melbourne lost to Essendon. His 121 game VFL career spanned eight seasons and reached a peak in 1955 when he captained the club. He also represented Victoria against South Australia in 1952. Vic's younger brother Jack also played for North Melbourne (1955- 57).
Vic Lawrence
Lawrence moved to the Goulburn Valley League in 1956 as playing coach of Stanhope. In 1957 he crossed the Murray and headed to the Riverina where he led Berrigan (Murray League) for one season. In 1958 Lawrence returned to Victoria where he was captain coach of Yallourn in the Latrobe Valley League. After one season in the Gippsland he ventured north again and spent two years (1960-61) as captain coach of North Wagga (Farrer League).
Country football connections
How did George Swarbrick's country footy connections fare that Saturday in 1953?
Hawkesdale lost by 31 points to Caramut in the Port Fairy League.
Port Fairy 10.9 (69) were defeated by Cobden 17.15 (117) in the Hampden League match.
And what about Don Worland's home club?
Winchelsea 10.17 (77) defeated Colac Imperials 7.14 (56) in the Polwarth League match.
How did Vic Lawrence's country footy connections go that weekend?
Stanhope- Girgarre 7.17 (59) went down to Mooroopna 11.6 (72) in the Goulburn Valley League match.
Yallourn 11.12 (78) defeated Trafalgar 6.9 (45) in the Central Gippsland League match.
Berrigan had a two point victory over Deniliquin in the Murray League match.
North Wagga thrilled its fans at McPherson Oval defeating the strong Mangoplah outfit by four goals in the Albury and District League match that Saturday in '53.
Meanwhile …
In England, the Australian cricket team played tour matches against Gloucestershire and Northamptonshire before the Third Test at Old Trafford. Batsman Neil Harvey was in fine form, scoring 141 in the first innings at Bristol. Later in the week, at Northampton, he repeated the effort with another century. Ron Archer's 7/56 in the county team's first innings, followed by Doug Ring's (5/46) when Northamptonshire followed on, took the bowling honours. 'Typhoon' Frank Tyson had little impact, taking 2/62 in the visitor's score of 323.
American Vic Seixas defeated Denmark's Kurt Nielsen in straight sets to win the Wimbledon singles title. Maureen Connolly of the USA won the women's singles title. Lew Hoad and Ken Rosewall, both 18 years of age, won the men's doubles title defeating fellow Australians Rex Hartwig and Mervyn Rose. 
To read about the earlier games in Geelong's run, click HERE.
Peter also wrote about St. Kilda's premiership season in his 1966 and All That series. You can read that HERE.
The Tigers (Covid) Almanac 2020 will be published in 2021. It will have all the usual features – a game by game account of the Tigers season – and will also include some of the best Almanac writing from the Covid winter.  Pre-order HERE.
To return to our Footy Almanac home page click HERE.
Our writers are independent contributors. The opinions expressed in their articles are their own. They are not the views, nor do they reflect the views, of Malarkey Publications.
Do you enjoy the Almanac concept?
And want to ensure it continues in its current form, and better? To help things keep ticking over please consider making your own contribution.
Become an Almanac (annual) member – CLICK HERE.
One-off financial contribution – CLICK HERE.
Regular financial contribution (monthly EFT) – CLICK HERE.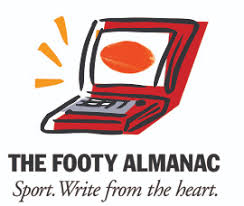 is a lifetime Geelong supporter. Hailing from the Riverina, he is now entrenched on the NSW South Coast. His passion for footy was ignited by attending Ovens and Murray League matches in the 1960's with his father. After years of watching, playing and coaching, now it is time for some serious writing about his favourite subjects… footy, especially country footy, and cricket.