Geelong's Record Run – Round 11 1952: Essendon v Geelong – A draw… but Geelong's undefeated run continues
(3/26)
Round 11 1952  
Featuring Norm Sharp and Sid Smith from out west
Essendon v Geelong
Windy Hill
Saturday 5th July 1952
Facing Essendon for the second time in three weeks was an opportunity for Geelong to avenge the 'Brisbane debacle' of Round 8. Throughout their record streak of undefeated games in 1952-53, the Dons were among Geelong's strongest and most respected opponents. And so it would be at Windy Hill in Round 11.
The Footy Record noted that the 'Pivotonians' were not impressive against Hawthorn in round 10 and would need to do better in their next three games against strong sides Essendon, Collingwood and Melbourne.
In Geelong's favour this time around was having Bruce Morrison back in the side to counter John Coleman. Morrison was equally renowned for his free running, attacking play as his defensive ability. Their duel would no doubt be a highlight of the match.
The teams
Essendon
| | | | |
| --- | --- | --- | --- |
| B. | Heenan | Brittingham | Syme |
| HB. | Gardiner | McConnell | McDonald |
| C. | O'Sullivan | Dale | Lunn |
| HF. | Jones | Gallagher | McEwin |
| F. | Mann | Coleman | Gilmore |
| Foll. | Gill | Carstairs | |
| Rov. | Hutchison | | |
| Res. | Clarke | Markini | |
Geelong
| | | | |
| --- | --- | --- | --- |
| B. | Hovey | Morrison | Sharp |
| HB. | Middlemiss | Hyde | S. Smith |
| C. | Turner | Palmer | Reed |
| HF. | Rayson | Flanagan | Davis |
| F. | Pianto | McMaster | Morrow |
| Foll. | Renfrey | Swarbrick | |
| Rov. | Trezise | | |
Res.      Tuckwell          Worner
Geelong was without regular centre half back Geoff Williams but with defenders to spare, John Hyde comfortably slotted into the position. Tony Walsh lost his place in the team after just two games and the versatile Bill McMaster moved to full forward with George Goninon still out injured.
Essendon, kicking against a strong wind, had two goals on the board courtesy of John Coleman before the Cats found their feet. Was Coleman set for another day out? Suddenly Geelong burst away after Bob Davis kicked a long goal, piling on five more majors before the first change. From that moment Geelong took control and with three quick goals after half time pushed their lead out to over five goals and the game should have been in the bag.
Finding themselves 24 points down at three quarter time, the Bombers regrouped and with the breeze at their backs pushed the Cats hard in the last quarter. But missed opportunities proved costly. Jack Jones and Coleman combined for a goal in time-on, which levelled the scores. A frantic final two minutes saw the ball held in the teeth of Essendon's goal, but the cool Morrison prevailed for Geelong and scores remained tied at 76 apiece when the final siren blew.
Was it an escape or a missed opportunity?  Draws always pose such questions. In the final analysis, seven consecutive points in the last term did the Bombers no favours. Geelong kept its undefeated run going, but coach Reg Hickey had work to do.
Scores
Essendon                       2.2                        6.5                        7.8                        10.16 (76)     
Geelong                           6.5                        8.6                        11.8                     11.10 (76)
Goals: Essendon – Coleman 4, McEwin 3, Hutchison, Gilmore, Carstairs
Geelong – McMaster 3, Davis 2, Pianto 2, Hyde, Trezise, Swarbrick, Flanagan
Best: Essendon – Hutchinson, Gill, Gilmore, McDonald, Coleman, Brittingham
Geelong – Hyde, Pianto, Middlemiss, Palmer, Davis, Trezise
Umpire:           Jameison                         Attendance: 21 000
Reserves:        Essendon 6.16 (52) defeated Geelong 4.3 (27)
Around the grounds
The draw for Round 11 of the VFL was a carbon copy of the round eight fixtures. To give an indication of how well the round eight interstate and country matches were supported, Round 11 in Melbourne produced only 5 300 more spectators than the novel venues totalled three week's earlier.
Spectators throwing punches at players and a melee involving an intruder, players, police and umpires marred football in Melbourne that Saturday in 1952.
At the MCG, Fitzroy 11.17 (83) defeated Melbourne 11.7 (73)
At Glenferrie Oval, Carlton 9.24 (78) defeated Hawthorn 5.11 (41)
At Victoria Park, Collingwood 10.19 (79) defeated Richmond 8.8 (56)
At the Junction Oval, Footscray 12.13 (85) defeated St. Kilda 11.13 (79)
At Arden Street, South Melbourne 10.17 (77) defeated North Melbourne 7.4 (46)
At the MCG, Fitzroy 11.17 (83) defeated Melbourne 11.7 (73)
In the game at the MCG, Melbourne half back flanker Noel McMahen was "a tower of strength in defence against Fitzroy." The Age listed McMahen as one of the "Star Players" of round 11. When his 175 game VFL career ended, McMahen captain coached Bendigo League team Rochester from 1957 until 1961, winning two premierships with the northern Victorian club (1958 and 1959). He returned to the city and coached South Melbourne between 1962 and 1964. Noel McMahen was named on the half back flank in Melbourne's Team of the Century.
The Top Four
| | | | |
| --- | --- | --- | --- |
| Collingwood | 11 | 36 | 152.9 |
| Geelong | 11 | 34 | 117.8 |
| Carlton | 11 | 32 | 116.9 |
| South Melbourne | 11 | 32 | 114.2 |
Leading goal kickers
Coleman (Essendon) (4) 38
Ongarello (Fitzroy) (2) 34
Spencer (North Melbourne) (4) 34
Howell (Carlton) (3) 30
Next week      Round 12 Geelong v Collingwood at Kardinia Park
With a feature on Geelong player Fred Flanagan.
For the opposition – Collingwood's Bob Rose.
This week's featured Geelong players:  Norm Sharp and Sid Smith
Ruckman Norm Sharp was recruited by Geelong in 1952 from Hampden League club Camperdown. Sid Smith also joined the Cats in 1952. He was recruited from Wimmera League club Horsham, where he played in the full back position. Both, Sharp and Smith were premiership players for Geelong in 1952.
Seventeen year-old Sharp made his debut for Geelong in Round 3 against St. Kilda and played 13 games in 1952, including a grand final appearance against Collingwood. In his first season he still lived on the family farm at Camperdown, travelling to Geelong to train and play.
Sharp was described in The Age (8 August 1952) "as one of the most talented big men to break into league ranks for several years… Powerfully built, courageous, and possessing a brilliant knowledge of the game, Sharp has sufficient pace to match the League's fastest ruckmen, is a very safe mark and a good kick. There is not a fault in his football, and he is the sort of player about whom coaches dream when thinking of recruits."
Not a bad rap for a young player making his way in league football!
Some observers named Sharp among Geelong's best that afternoon in 1952 against Essendon. The following week, in round 12, Sharp suffered a hand injury (broken knucklebone) in the game against Collingwood, which sidelined him for several weeks. Norm Sharp went on to play 88 games for the Cats before suffering a career-ending knee injury in 1957. He then played country football at Modewarre and later at Mallee League club, Nullawill.
Sid Smith Junior (his father, also named Sid Smith, played for Geelong in 1911)  was a part of 18 of Geelong's 26 record run of games. A defender, Smith made his debut in round five against North Melbourne. He only played in two losing games for Geelong in his 23 game career – his second appearance, round 8 1952, and the 1953 grand final, his last VFL game. He then joined Ballarat and played in a premiership in 1954.
Country football connections
That Saturday in 1952, Norm Sharp's old club Camperdown (Hampden League) enjoyed a three goal win over South Warrnambool while Sid Smith's former club Horsham (Wimmera League) suffered a 60 point loss to Jeparit.
Meanwhile, Noel McMahen's future club Rochester (Bendigo League) lost to archrivals Echuca by 40 points.
For the opposition
Essendon greats, Jack Jones and Lance Mann, continued their playing careers in the Ovens and Murray League with Albury in 1955.
Essendon legend Jack Jones captain coached Albury between 1955 and 1959 leading the Tigers to the 1956 premiership. Affectionately known as 'Gentleman Jack', Jones played 175 games for the Bombers and was a member of Essendon's 1946, 1949 and 1950 premiership teams.
Lance Mann, originally from upper Murray River town Walwa played with Albury before joining Essendon. Mann's timely return to Albury in 1955 resulted in him winning the league's best and fairest award, the Morris Medal, as well as a premiership, both in 1956. He returned to Windy Hill in 1958 and played two further seasons with the Bombers before retiring.
But his achievements in the VFL and the Ovens and Murray League were not his only claims to fame. He was a talented sprinter, winning the Stawell Gift, the Bendigo Easter Gift and the Wangaratta Gift in 1952. Mann was the first athlete to do so in the same year.
That Saturday in 1952 Albury had a four point win over Rutherglen in a low scoring match.
Meanwhile …
Frank Sedgeman became the first Australian to win the triple Wimbledon Championship in the same year, with victories in the men's singles, the men's doubles and the mixed doubles. Sedgeman became the first Australian to win the Wimbledon singles title since 1933. Teamed with Ken McGregor, the Australian pair defeated the V. Seixas (USA) and E. Sturgess (South Africa) in the men's doubles. Sedgeman and Doris Hart of the US took out the mixed doubles.
Victoria's wild winter weather continued with gales, hail, thunderstorms and snow reported over large areas of the state. Meanwhile, Mornington Peninsula residents were treated to the Aurora Australis 'lights show' on the evening of Thursday 3rd July.
Peter Clark also wrote about St. Kilda's premiership season in his 1966 And All That series. You can read that HERE.
The Tigers (Covid) Almanac 2020 will be published in 2021. It will have all the usual features – a game by game account of the Tigers season – and will also include some of the best Almanac writing from the Covid winter.  Pre-order HERE
To return to our Footy Almanac home page click HERE.
Our writers are independent contributors. The opinions expressed in their articles are their own. They are not the views, nor do they reflect the views, of Malarkey Publications.
Do you enjoy the Almanac concept?
And want to ensure it continues in its current form, and better? To help things keep ticking over please consider making your own contribution.
Become an Almanac (annual) member – CLICK HERE.
One-off financial contribution – CLICK HERE.
Regular financial contribution (monthly EFT) – CLICK HERE.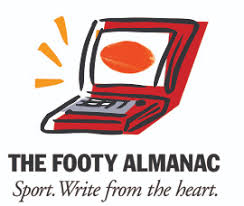 is a lifetime Geelong supporter. Hailing from the Riverina, he is now entrenched on the NSW South Coast. His passion for footy was ignited by attending Ovens and Murray League matches in the 1960's with his father. After years of watching, playing and coaching, now it is time for some serious writing about his favourite subjects… footy, especially country footy, and cricket.