Geelong's Record Run – Round 10, 1953: Carlton v Geelong – Cats coast home
Geelong's Record Run
(23/26)
Cats coast home
Round 10: Carlton v Geelong
Saturday 27th June 1953
Princes Park
Featuring Ron Hovey and Jim Roberts
Collingwood's record of 20 wins in a row, achieved in 1928-29, was under imminent threat. But first, could Geelong equal that record?
The Football Record (27 June 1953) warned that Carlton could stop Geelong's all conquering run with a repeat of their effort at Princes Park in round seven 1952 when they "completely baffled the Cats with a brilliant brand of football in the first quarter to establish a match-winning lead".
The teams
Carlton
| | | | |
| --- | --- | --- | --- |
| B. | Comben | McKaige | English |
| HB. | Ferry | Brown | Guy |
| C. | Kerr | Martini | Chick |
| HF. | James | Wenn | Beasy |
| F. | Burke | Howell | Spencer |
| Foll. | Milroy | Hands | |
| Rov. | Mills | | |
| Res. | Calder | Dern | |
Geelong
| | | | |
| --- | --- | --- | --- |
| B. | B. Smith | Morrison | Herbert |
| HB. | Middlemiss | Hyde | Williams |
| C. | Turner | Palmer | Worner |
| HF. | Rayson | Flanagan | Davis |
| F. | Swarbrick | Goninon | Reed |
| Foll. | McMaster | Renfrey | |
| Rov. | Pianto | | |
| Res. | Hovey | Roberts | |
Carlton played one quarter of systematic, fast football which was almost enough to knock the Cats off their pedestal, but poor kicking in front of goal was costly. In the last quarter the Blues had 14 shots for goal but could only manage three majors.
Geelong had control of the game for much of the afternoon, but through complacency and inaccuracy gave Carlton a chance of pulling off an upset. The Corio lads appeared to switch off and be content to coast home before the Blues gave them a fright.
Bob Davis led the way on the half forward flank, opening up opportunities for other Geelong forwards. The decision to play George Goninon, who was suffering from influenza, was a mistake. The full forward was replaced at half time by 'Mr Versatile', Ron Hovey. Hovey showed his value, kicking two important goals in the second half.
The question coming out of the game was could the Geelong keep their run going, and break Collingwood's record, at their home fortress against North Melbourne in the next round?
Scores
Geelong         3.4       5.10     10.11  10.14 (74)
Carlton          1.3       1.3       5.7       8.15 (63)
Goals
Geelong – Flanagan 3, McMaster 2, Hovey 2, Worner, Rayson, Davis
Carlton –  Howell 2, Mills, Burke, Kerr, Beasy, Wenn, Spencer
Best
Geelong – Davis, Flanagan, Worner, Hyde, Smith, Turner
Carlton – McKaige, Mills, Spencer, Hands, Warburton, Guy
Umpire          Roach             Attendance  32 536
Reserves       Geelong 14.10 (94) defeated Carlton 9.16 (70)
Around the grounds
At Windy Hill Essendon defeated Collingwood by 28 points.
At Brunswick Street Fitzroy defeated St. Kilda by 23 points.
At Arden Street Footscray won a low scoring contest against North Melbourne by 17 points.
At the MCG Hawthorn kicked eight goals to one in the first quarter and went on to win by 28 points.
At the Lake Oval South Melbourne had a comfortable 29 point win over cellar dwellers, Richmond.
Next week: Round 11 – Geelong v North Melbourne at Kardinia Park
With features on George Swarbrick and Don Worland
For the opposition: Vic Lawrence (North Melbourne)
The VFL top four
Geelong                   40        167.7%
Essendon                  28        131.0%
Footscray                  28        130.6%
Collingwood               28        119.9%
Leading goal kickers
Coleman (Ess)           6           60
Goninon (Gee)           –           42
Marchesi (NM)           2           27
Bennett (St. K)          3           25
Hickey (Fitz)              2          25
This week's featured Geelong players: Ron Hovey and Jim Roberts
Ron Hovey (jumper numbers 16 and 12) came to Geelong from St Brendan's Shepparton in 1948 to play in the club's under 19's team. His older brothers Ced (1945) and Jim (1946-48) also played for Geelong. Later, his nephew Wayne Hovey played a handful of games for the Cats in 1977.
Ron Hovey made his senior debut in round three 1951 against Collingwood. He played most of his 141 games for the Cats (1951-1960) as a defender but he was sufficiently versatile to be used in the centre and as a forward when required.
Ron Hovey
He played in 18 of Geelong's record 26 games without a loss. Hovey was a three-time grand final player (1951, 52, 53), starting on the reserves bench on each occasion. He represented Victoria in 1955 and 1959 and was appointed Geelong captain in his final season, 1960. Like many players of his era, a serious knee injury put an end to his VFL career.
Ron Hovey gave over 50 years service to the club as a player, committeeman and president.  He took over from Wayne Bannon as president in 1988 and continued in the role until 1998 when he passed the baton to Frank Costa.
Jim Roberts (jumper number 15) made his debut for Geelong in round 10 of 1953 against Carlton. He was a nephew of champion Geelong full forward Lindsay White. Roberts was recruited from Orford (Port Fairy League) in south western Victoria. He played 21 games for the Cats across four seasons (1953-56) as a rover, centreman and wingman. Three of those games were in the team's record undefeated run.
For the opposition: Ken Hands (Carlton)
Ken Hands was recruited by Carlton from North Geelong (Geelong and District League) in 1945. Geelong's missed opportunity in capturing Hands was certainly Carlton's gain. Not tall for a ruckman (185 cm), Hands was one of the first truly mobile followers, much like his contemporary Melbourne's Denis Cordner. Playing as a follower and as a key forward, he kicked 188 goals in his career.
Ken Hands
He holds a central place in the history of the 1945 "Bloodbath Grand Final". The 18 year old Hands, playing at centre half forward, was 'king hit' just before half time precipitating an all in brawl. His toughness and courage were on display later when returned to the field, still suffering concussion, and kicked two second half goals, helping the Blues to a famous victory over the Bloods.
Hands enjoyed a star-studded football career with Carlton in the post war years (1945-57). He played 211 games for the Blues, was a dual premiership player (1945, 1947), won Carlton's best and fairest in 1953, was club captain (1952-57) and a Victorian representative on 12 occasions. He later coached Carlton for six seasons (1959-64). Ken Hands was named as a resting ruckman in Carlton's Team of the Century and is an official Carlton 'Legend'. He was inducted into the AFL Hall of Fame in 2009.
Country football connections
While Geelong was racking up the wins during 1952 and '53, North Geelong (Geelong and District League) was enjoying their own dynasty winning seven consecutive premierships between 1949 and 1955. That Saturday in 1953 they defeated St. Mary's by six points.
Jim Roberts' former club Orford (Port Fairy League) suffered a big loss to Caramut. Other clubs in the league at the time were: Port Fairy, Hawkesdale, Koroit, Macarthur, Tower Hill and Yambuk.
A big interleague match was played at Ballarat that weekend in 1953 between neighbouring leagues Bendigo and Ballarat.  It was the first meeting of the leagues for 30 years. The match resulted in a draw (12.14 apiece) after the Bendigo League levelled the scores with a goal in the final minute.
Meanwhile …
The Second Ashes Test, played at Lords (June 25-30, 1953), showed that draws could be exciting contests. Perfect weather throughout and excellent attendances made for a perfect setting. In the end, England fell 61 runs short of its target with just three wickets remaining. It was a case of the Australian spinners, Richie Benaud and Doug Ring being unable to take advantage of a turning pitch, while Willie Watson's innings of 109 gave England hope.
Earlier in the match Australian skipper Lindsay Hassett scored a century after winning the toss and batting. Young left hander Alan Davidson played a powerful innings of 76. Alec Bedser was the mainstay of the England bowling, taking five wickets. England, led by opener Len Hutton (145), responded with 372 and took a first innings lead. Batting a second time, Keith Miller produced a responsible innings of 104. A quick half-century by tailender Ray Lindwall aided Australia in setting England a challenging victory target. In the final innings of the match England, in trouble at 3 for 12 late on the penultimate day, were able to stabilise the ship and with the defiant batting of Watson, Compton and Bailey saved the match.
Back at home, Britain and Australia were preparing the way for atomic missile testing on the Woomera Rocket Range in South Australia.
To read about the earlier games in Geelong's run, click HERE.
Peter also wrote about St. Kilda's premiership season in his 1966 and All That series. You can read that HERE.
The Tigers (Covid) Almanac 2020 will be published in 2021. It will have all the usual features – a game by game account of the Tigers season – and will also include some of the best Almanac writing from the Covid winter.  Pre-order HERE.
To return to our Footy Almanac home page click HERE.
Our writers are independent contributors. The opinions expressed in their articles are their own. They are not the views, nor do they reflect the views, of Malarkey Publications.
Do you enjoy the Almanac concept?
And want to ensure it continues in its current form, and better? To help things keep ticking over please consider making your own contribution.
Become an Almanac (annual) member – CLICK HERE.
One-off financial contribution – CLICK HERE.
Regular financial contribution (monthly EFT) – CLICK HERE.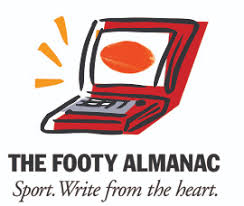 is a lifetime Geelong supporter. Hailing from the Riverina, he is now entrenched on the NSW South Coast. His passion for footy was ignited by attending Ovens and Murray League matches in the 1960's with his father. After years of watching, playing and coaching, now it is time for some serious writing about his favourite subjects… footy, especially country footy, and cricket.