Geelong's Record Run – 1952 Grand Final: Geelong v Collingwood – Geelong back-to-back VFL premiers
 (13/26)
Featuring Geoff Williams
Grand Final: Geelong v Collingwood
Saturday 27th September 1952
MCG
The Preliminary Final was played on Saturday 20th September between Collingwood and Fitzroy. Collingwood entered the match with injuries to several key players and needed to find all their fighting spirit to recover from the demoralising loss to Geelong a week earlier.
In a thrilling first quarter, full of hard knocks, Collingwood lost star half back flanker Peter Lucas. Things worsened for the Magpies on the injury front early in the second term with Pat Twomey leaving the ground. But just as things looked bleak the Magpies rallied behind the leadership of rover Bob Rose, storming forward repeatedly they had the game under control by half time. It was Fitzroy's time to respond, which they did in grand style, kicking five goals to one in the third quarter. A place in the Grand Final was there for the taking in the last quarter, but Fitzroy blasted away ineffectively. Collingwood kept the Maroons at bay and limped off the MCG with a 19 points victory.
Best players for Collingwood were Finck, Rose, Healey and Tuck, while for Fitzroy Johnstone, Harding, Goodger and Stephen stood out.
In the reserves Preliminary Final Essendon 6.12 (48) defeated Carlton 3.13 (31).
 The 1952 Grand Final 
Geelong entered the Grand Final full of confidence after their convincing victory over Collingwood in the second semi final a fortnight earlier. With the benefit of a week's break the Cats were fit and primed for a second successive premiership. On the other hand, Collingwood had two key players out injured and the strain of a bruising preliminary final to overcome.
The banner on the side of a Geelong supporter's bus boldly predicted the result: "Hickey's Hell Cats Premiers 1952". Football pundits agreed. Among the many buses parked outside the MCG that day was one from far away Broken Hill.
Geelong named an unchanged team of 20 players for the Grand Final, with centreman Doug Palmer preferred over Ron Hovey in the starting eighteen. Collingwood were forced to replace the injured pair of Peter Lucas and Pat Twomey with Ken Aitken and Keith Batchelor.
The match-ups
A crowd of over 81 000 packed the MCG to witness the Grand Final between the 1951 premiers and Collingwood who were playing in their first since 1939. In glorious sunshine Fred Flanagan won the toss and elected to kick to the Richmond end.
Sheer determination kept Collingwood in the contest for the first half. The Magpies' tactics of applying sustained pressure and close checking worried the Cats until a five goal burst by Geelong in the third quarter put the issue beyond doubt. Until then Collingwood managed to keep the ball in the corridor denying Geelong opportunities to open up the play. But an inadequate forward line prevented the Magpies from taking advantage of their tactics on the scoreboard.
After half time Geelong applied more vigour and started to open up the game with faster ball movement. In a scenario that was typical of their victories throughout the season, Geelong were able to quickly set up a match-winning lead in a sharp burst of brilliant football.
It was Geelong's magnificent defence that created the foundation for the win. Led by Williams and Hyde across the half back line, the Cats proved to be an almost impenetrable force. With last line support from Bernie Smith, Morrison and Sharp, Geelong allowed no easy avenues to goal for their opponents. As a result, Collingwood could only manage five goals for the afternoon with only two goal kickers: Parker got three from free kicks and Thorold Merrett dashed forward from the wing with two. At the other end of the ground Geelong created plenty of goal scoring opportunities for their forwards and resting rovers. George Goninon led the way with five goals while Trezise chipped in with four. Davis, Flanagan, McMaster and Worner each contributed one.
One of Geelong's greatest assets throughout 1952, and its record run of undefeated games in general, were the contributions of rovers Trezise and Pianto in the packs, around the ground and resting in the forward line. The pair often compensated for Geelong's lack of rucking dominance by clever sharking and with 57 season goals between them they were invaluable to their team.
As the final siren sounded the scoreboard showed a 46 point win to the Cats. As a game, the 1952 grand final did not reach great heights, with only Geelong's blitz in the third quarter standing out as noteworthy. But grand finals are always about the result, while they frequently disappoint as exhibitions of football.
Captain Fred Flanagan was chaired around the ground on a victory lap by teammates. The city of Geelong was about to celebrate as the players' bus arrived back in town that night with Leo Turner, Bernie Smith, Russell Renfrey and Bob Davis atop.
Geelong had achieved back-to-back premierships for the first time in the club's 55 years in the VFL competition. And in the seven decades since 1952, the club has not managed to achieve that feat again.
Scores
| | | | | |
| --- | --- | --- | --- | --- |
| Geelong | 4.2 | 5.3 | 11.6 | 13.8  (86) |
| Collingwood | 1.1 | 3.3 | 5.3 | 5.10  (40) |
Goal kickers: Geelong – Goninon 5, Trezise 4, Davis, Flanagan, Worner, McMaster
Collingwood – Parker 3, Merrett 2
Best: Geelong – Williams, Trezise, B. Smith, Morrison, Worner, Goninon, Flanagan, Sharp
Collingwood – Mann, Rose, M. Twomey, Merrett, Tuck, W. Twomey, Dunstan
Umpire:             Jamieson                         Attendance:    81 304
Reserves:        Essendon 7.14 (56) defeated Collingwood 4. 5 (20)
This week's featured Geelong player: Geoff Williams from East Geelong
Geoff Williams (jumper number 21) joined Geelong in 1952 and wasted no time in establishing his credentials at Kardinia Park. He played 20 games in his first season; won the club's best and fairest award; was part of a premiership; and was judged best on ground in the Grand Final. He won the club's best and fairest again in 1955. Geoff Williams played in 24 of Geelong's record run of 26 undefeated games.
Williams played his junior football with East Geelong and after graduating from school started a career with a bank in Geelong. He was transferred to Warragul in the West Gippsland region where he played football for the local club Warragul (Central Gippsland League). Later he was shifted in his employment to Melbourne and Geelong won the race to recruit him. In an arrangement that reflected the more relaxed times, Williams trained with St. Kilda during the week and played with the Cats on the weekend.
Col Hutchinson, in his book Cat Tales, described Geoff Williams:
"A fast mover who quickly established himself as a top half back flanker, his ball winning skill. Judgement and ability to concentrate were obvious. He always played the game fairly but strongly and no player tried harder to perform well. His kicking wasn't stylish but effective. He liked to knock the ball clear of opponents and shoot after it at great speed."
Geoff Williams played 121 games for Geelong and kicked just one goal. But it was a memorable one. Streaking off the half back line against Hawthorn in 1957, he ran and bounced then put one through from a long way out. His delight was not shared by coach Reg Hickey who told Williams "…that'll be your last. If you ever kick another goal you're finished. Backmen don't kick goals." Another sign of the times! Midway through the 1959 season, Williams joined VFA club Yarraville.
Geoff Williams was a humble, generous and quietly spoken man. He gave wonderful service to the junior sporting community after he retired, co-pioneering with wife Joan, the Little League in the Geelong area as well as contributing to the YMCA football competition and indoor soccer. Fittingly, he was awarded the Medal of the Order of Australia (OAM) in 2016 for his services to Australian Rules football and the community of Geelong.
For the opposition: Des Healey (Collingwood)
Collingwood wingman Des Healey played 149 games for Collingwood between 1948 and 1955. He was part of a talented Magpie centreline in combination with Thorold Merrett and Bill Twomey. One of Healey's best games was the 1953 grand final victory over Geelong in which he was judged by many observers as best on ground. His speed, elusiveness, ball control and excellent kicking on both sides of his body were his greatest strengths.
Healey is remembered, in the last moments of his VFL career, as the player who collided with Melbourne's Frank 'Bluey' Adams in the 1955 Grand Final. The incident left both players concussed and in Healey's case with a badly broken nose and a fractured skull. Healey won Collingwood's best and fairest award, the Copeland Trophy, in 1955. Des Healey was also a talented cricketer who played with Collingwood in the Melbourne District Cricket competition.
In 1956 Healey was appointed captain coach of Ovens and Murray League club Wodonga. He took the Bulldogs to the 1958 and 1960 Grand Finals but Wangaratta Rovers, led by his former teammate Bob Rose, had the edge on both occasions. Healey later captain coached Junee in the Central Riverina League. He returned to Victoria Park in the seventies and coached the Under 19s.
Country football
A record crowd of 20 000 people saw Castlemaine win its first premiership since 1926 (Bendigo League). In the Murray League grand final replay Finley defeated Deniliquin by 6 points. Bairnsdale had a five goal victory over Maffra in the Gippsland League grand final. In the Ovens and Murray League Wangaratta won its fourth successive premiership defeating Rutherglen by 20 points.
Next week: We have reached the half way mark in Geelong's streak of 26 undefeated games– 13 matches in 1952 with another 13 to go in 1953. Next week we turn the calendar forward to the start of the 1953 season and continue Geelong's Record Run.
Next week's featured Geelong player: Ivan Baumgartner
For the opposition: Alf Chown (Hawthorn)
Meanwhile …
The People's Republic of China celebrated its third anniversary in a ceremony attended by Chairman Mao at Tiananmen (Gate of Heavenly Peace) Peking.
In the VFA grand final played on October 5th, Oakleigh upset hot favourites Port Melbourne to win their fourth VFA flag.
The top song in Australia that week in 1952 was "Walkin' My Baby Back Home" by Johnnie Ray.
To read about the earlier games in Geelong's run, click HERE.
Peter also wrote about St. Kilda's premiership season in his 1966 and All That series. You can read that HERE.
The Tigers (Covid) Almanac 2020 will be published in 2021. It will have all the usual features – a game by game account of the Tigers season – and will also include some of the best Almanac writing from the Covid winter.  Pre-order HERE
To return to our Footy Almanac home page click HERE.
Our writers are independent contributors. The opinions expressed in their articles are their own. They are not the views, nor do they reflect the views, of Malarkey Publications.
Do you enjoy the Almanac concept?
And want to ensure it continues in its current form, and better? To help things keep ticking over please consider making your own contribution.
Become an Almanac (annual) member – CLICK HERE.
One-off financial contribution – CLICK HERE.
Regular financial contribution (monthly EFT) – CLICK HERE.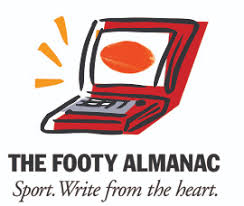 is a lifetime Geelong supporter. Hailing from the Riverina, he is now entrenched on the NSW South Coast. His passion for footy was ignited by attending Ovens and Murray League matches in the 1960's with his father. After years of watching, playing and coaching, now it is time for some serious writing about his favourite subjects… footy, especially country footy, and cricket.