Comparing the VFL and the AFL: 1978 v 2021
I know we are at the height of the cricket and tennis seasons, and it is more than two months until the AFL season commences. But I couldn't help reflect on what football (VFL) looked like to me as a 13-year-old fan in 1978, and compare it to 2021. I chose 1978 because I can remember most of the games, and much of the atmosphere. I am sure others will recall features I have forgotten; I look forward to being reminded of further differences!
Comparative features              
Build-up to season:  In 1978 there was a slow build up resulting in frenzy of excitement for first game. The night series started in March, but only one game per week. Day competition started on April 1st. In 2021 the AFL Community Series commences on February 18th, the first home and away match on March 18th.
Food:  In 1978 options were pies and hot dogs, beer or soft drinks. In 2021 most grounds offer a diverse supply of food including fish and chips, pizza, salad et al, and range of hot and cold drinks
Pre-game: In 1978 Under 19s and Reserve games played from 9am. The good bit was that crowds would generally build up from about 1pm, enjoy the opportunity to see younger up-and-comers or veterans returning from injury, and often get quite engaged in a close final quarter of the Reserves. The disadvantage was that on a wet day an already muddy ground would become even more chopped up. Think Moorabbin at its worst. In 2021 there are no curtain raisers. Usually some random competition or entertainment, sometimes accompanied by loud music appreciated by only about 10% of the crowd.
TV/Radio: In 1978 no games except the Grand Final (from 1977 onwards) were televised live. About three radio stations would cover games exclusively, and the remainder would cover games in between important horse races as evidenced by the famous line 'He's about to shoot at goal to win the game …Racing at Randwick'. The Channel 7 Big League replay and the Winners on the ABC would broadcast about three games each week. In 2021 all games are live on Foxtel, and about half on Channel 7. Most games available on the radio and also via online options.
Recruits: In 1978 players were recruited from all over Australia with little or no vision available. Some rumoured to be the best player ever to come out of WA, SA or Tasmania, others arrived very quietly. Some of the latter turned out to the best of all. In 2021 the National Draft is covered ad nauseam by the media. Most supporters access huge amounts of information about new players even before they commence training.
Grounds: Round 1 of 1978 I attended Fitzroy v St Kilda at the Junction Oval. St Kilda won by eight points. Fitzroy no longer play in the AFL, and the Junction Oval last hosted games in 1984. Round 1 of 2021 I will be watching North Melbourne play Port Adelaide at Docklands. Neither the away side nor the ground existed in 1978's VFL landscape, nor did Sunday football.
Seating: In 1978 most grounds other than the MCG and Waverley had limited seating reserved either for club members, or those who paid an additional fee on the day. The remainder of the crowd stood to watch the game, and sometimes when there was a large attendance it was difficult to see the play. In 2021 the MCG and Docklands have seating all round the ground. Additionally, there is a roof at Docklands.
Extra: In 1978 a peanut seller roamed at least one of the grounds each week. So did young boys collecting used cans to sell for scrap metal. I haven't seen either of these phenomenon for a long time.
The Tigers (Covid) Almanac 2020 will be published in 2021. It will have all the usual features – a game by game account of the Tigers season – and will also include some of the best Almanac writing from the Covid winter.  Pre-order HERE
To return to our Footy Almanac home page click HERE.
Our writers are independent contributors. The opinions expressed in their articles are their own. They are not the views, nor do they reflect the views, of Malarkey Publications.
Do you enjoy the Almanac concept?
And want to ensure it continues in its current form, and better? To help things keep ticking over please consider making your own contribution.
Become an Almanac (annual) member – CLICK HERE.
One-off financial contribution – CLICK HERE.
Regular financial contribution (monthly EFT) – CLICK HERE.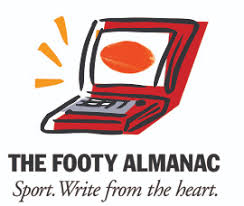 Philip Mendes is an academic who follows AFL, soccer, tennis and cricket. He supported Fitzroy Football Club from 1970-1996, and on their death he adopted the North Melbourne Kangaroos as his new team. In his spare time, he occasionally writes about his current and past football teams.