Almanac Rugby: Super Rugby Trans Tasman Round 3
Relief! An Aussie team finally got a win. After thirteen consecutive losses, the Reds broke the hex and got over the Chiefs in Brisbane on Saturday night.
While that result was welcome, the pain of defeat for the other local teams continues. The fact that we are not getting close enough in many games is still a major cause for concern.
Hurricanes 43 Force 6
The Perth lads seemed out of sorts from the start. Canes cruised to an easy win.
Crusaders 54 Waratahs 28
Took the best team in the competition until well in the second half to get their mojo but that characteristic relentlessness was on show in the closing stages.
Blues 38 Brumbies 10
This was the biggest disappointment of the round from an Aussie persepective. The Brumbies were unable to get any rhythm going and the Blues were quite methodical.
Reds 40 Chiefs 34
Local fans tuned into this game after seeing the Brumbies feckless effort. Naturally, there was plenty of trepidation but what we saw from the opening was quite heartwarming.
The Reds really came to play. They were disciplined and adventurous in equal measures. They took the game on and rattled the Chiefs with their total game. Many of the forwards were involved in multiple phases with the ball movement being smooth and unrelenting.
The Chiefs mounted a spirited second half comeback but the Reds deserved this win. It was a  fillip for all in the rugby fraternity.
Highlanders 42 Rebels 27
Some easy points at various stages flattered the Rebels. While it was nice for people in Sydney to be able to wander down to Leichhardt Oval to watch this game, it didn't really offer much for us suffering fans enduring another lockdown.
The Reds host again next week so maybe we might get another local win to cheer for. With another weekend of rugby viewed through a lockdown prism that will warm the cockles for this rugby scribe.
For more from Brian, click HERE.
To return to our Footy Almanac home page click HERE.
Our writers are independent contributors. The opinions expressed in their articles are their own. They are not the views, nor do they reflect the views, of Malarkey Publications.
Do you enjoy the Almanac concept?
And want to ensure it continues in its current form, and better? To help things keep ticking over please consider making your own contribution.
Become an Almanac (annual) member – CLICK HERE.
One-off financial contribution – CLICK HERE.
Regular financial contribution (monthly EFT) – CLICK HERE.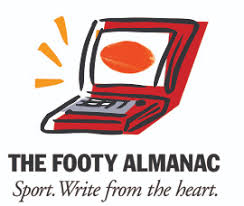 About
Grew up playing the rugby codes in suburban Sydney. Moved to Melbourne during the Carey era so becoming a Shinboner was the natural call. Still love the game they play in heaven. Took an interest in MLB a few years back and have become infatuated with America's pastime.