Almanac Rugby League – NRL Round 13: Mildly chaotic time for 'the greatest game of all'
The slightly chaotic results from Round 12 might just be a pretty good metaphor for the way the code is travelling at the moment.
Let's deal with the latter first. The players are up in arms against Peter V'Landys and his (authoritarian) way of running the game; they're also up in arms about the apparent inconsistencies in the way the revised 'high tackle' rule is interpreted and applied – yesterday's Knights v Sea Eagles was a classic example; coaches are divided in their response to both of these issues – which helps no-one!; Covid has managed to put a spoke in the wheels of scheduling again but, with a bit of luck, that can be managed – and the winner is the Sunshine Coast Stadium; the QRL and the NSWRL are up to their usual Origin season tit-for-tat regarding the location of Game 1. I suppose we should be grateful (pun intended) that everyone's hunger for revenue will ensure that the games (both NRL and Origin) will go ahead.
On the field it was a bit of a circus over the weekend. I think I got four picks correct. South Sydney probably should be swabbed after their huge turnaround from the massive loss to Penrith in Round 11 to their absolute spanking of the Eels on Saturday. Origin selection pressures, perhaps? All of a sudden it's the Eels who are under pressure, leaking points like it's going out of fashion! They face the resurgent Knights this weekend – could be telling for both sides. The Broncos went from heroes against the Roosters to zeros against the Storm – but then they usually do get towelled up by the Melbourne lads. Are the Tigers on the way up or was their good win over the Dragons just another false dawn? We'll find out more about that this week when they play an under-strength Panthers. If the Tigers can't win this one in those circumstances, then it was just another mirage.
The Raiders are gone, gone, gone! Sad to see after their last couple of seasons. I think they'll be happy to have a bye to try to regroup both on and off the field – if only the bye ran until next February! The Dragons were soft up front and will be looking for Vaughan and de Belin to add some starch. What would they give to have Frizell back? The Sharks finally appeared to have some teeth with Johnson and Moylan running the show. Their fans will be asking how long it can last before Moylan gets injured again and/or Johnson runs hot and cold. The Titans were simply awful! The Sea Eagles couldn't buy a penalty but couldn't match the intensity of the Knights who possessed fewer skills but exhibited big hearts.
My picks for this week are the Dragons (only because they're at home), Tigers (to upset the under-strength Panthers), Storm (who will be understrength, too, but have the depth to cover) and Eels (because I doubt the Knights can back up Sunday's effort). Courageous choices indeed!
State of Origin: See the team lists released at this point in time; then see who runs out onto the field next Wednesday night; spot the difference. It's a bit hard to make much of the situation at present given that several injuries (eg, Frizell, Brimson, Ponga) will shape the final 17s for both sides. On paper, NSW has the greater depth to cover their bases; in theory, Queensland have the 'heart' to win with whoever is available. I'll just make three comments for now: firstly, good on Freddie for rewarding the Penrith players who have performed so well – they get what they deserved. Now they have to bring that form to the toughest stage of all. Secondly, even the most devout follower of Billy Moore's 'Queenslander' cult has to admit that this will be as challenging as anything we've faced since 1995. Thirdly, I don't think that playing the first game in Townsville will make any difference whatsoever to the outcome in spite of all the jingoistic crap both sides will push between now and then. As Harms opined, Origin always has a narrative of its own and provides great theatre (or something like that).
Thursday June 3
Dragons v Broncos, Nestrata Jubilee Stadium, 7.50pm
Friday June 4
Tigers v Panthers, Leichhardt Oval, 7.55pm
Saturday June 5
Storm v Titans, Sunshine Coast Stadium, 7.35pm
Sunday June 6
Knights v Eels, McDonald Jones Stadium, 4.05pm
Venues and times are current at the time of publication but please check for late changes.
To return to our Footy Almanac home page click HERE.
Our writers are independent contributors. The opinions expressed in their articles are their own. They are not the views, nor do they reflect the views, of Malarkey Publications.
Do you enjoy the Almanac concept?
And want to ensure it continues in its current form, and better? To help things keep ticking over please consider making your own contribution.
Become an Almanac (annual) member – CLICK HERE.
One-off financial contribution – CLICK HERE.
Regular financial contribution (monthly EFT) – CLICK HERE.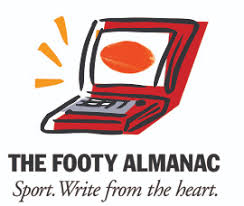 A relaxed, Noosa-based retiree with a (very) modest sporting CV. A Queenslander through and through, especially when it comes to cricket and rugby league. I enjoy travel, good coffee and cake, reading, and have been known to appreciate a glass or three of wine. As well as being one of Footy Almanac's online editors, I moonlight as an editor for hire - check me out at www.writerightediting.com.au