Almanac Rugby League: 2020 State of Origin, Game 1 – It seems different to me
We all know that it's been a year unlike any other. You can name whatever sphere of life you want to and the answer is the same: it's been different. We're about sport here at The Footy Almanac and the story is just the same – it's different: empty stadia, a season that has been both condensed and elongated (work that out!), mid-season rule changes, quarantine bubbles, etc. And, from where I sit, State of Origin is in the same boat.
We're used to the Origin period falling in June/July, a 6-week block of time that is the highlight of the year for many because it showcases the pinnacle of the code. Fitted into the overall season schedule, club matches continue with a series of byes in an attempt to smooth out the ripples caused by representative selection.
But it's ORIGIN, a simple word that generates complex, even irrational, responses among followers of the code – and many more, too, who are usually indifferent to rugby league or even sport itself. Origin is all-encompassing, pervasive, demanding, absorbing, nerve-wracking and a dozen other adjectives. It consumes us. Throw in the added spice of greater than usual interstate political sniping in this troubled year and there's a lot at stake.
But in 2020 it's different. We're playing Origin in November, after the completion of the NRL season, in front of limited crowds with players who emerge ever so briefly from their Covid-enforced, locked-in, quarantined 'bubble' and return to it immediately post-match with no contact between players and their fans. And to make it even more 'distanced', Game 1 is being played in Adelaide, the 'safest' neutral territory available.
By now, just a day out from kick-off, I'm usually a wound-up, restless, irritable, and pessimistic yet hopeful bag of nervous energy. This year, so far at least, I'm almost casual in my attitude towards not only tomorrow night but also the series as a whole. In spite of the efforts of the promotions people, new logos, a new song for NSW and the supposed aura of the return of Wayne Bennett, I'm not drawn in to the usual extent. It's almost as if I'm sitting outside that bubble, disconnected, looking on dispassionately.
All of this is subject to review, however, once the referee blows his whistle to start the game.
In recent days, I've been watching replays of the famous 1995 Origin series in which 'Fatty' Vautin's Maroon team of Neville Nobodys won a clean sweep against Gus Gould's team of Blues stars. Elsewhere I've suggested that you look at those three games again and 'behold three miracles'. Check out the teams, look at the names – amazing! I couldn't help but be totally absorbed, even 25 years later, and the goose pimples and pulse rate were as strong now as they were back then – and that was despite knowing the result!
I can't help but feel that the 2020 series has that same look about it – an undermanned Maroons team coming up against a comparatively established Blues team, especially their forward pack, looking for a three-peat of series victories. But in the age of much greater professionalism than that which existed in 1995, I can't see a fairytale ending for Queensland this time. Even the Bennett factor is a prayer in hope rather than expectation. I pray fervently that I'll have huge quantities of egg plastered all over my face by the end of Game 3 on the 18th.
The bottom line is that NSW has a settled and powerful pack of forwards (Paulo for Klemmer the only change from 2019), in-form halves, the Dally M medallist in the centres, the winger and fullback of the year behind them, and all four reserves with Origin experience. Queensland's run-on team will have at least 6 rookies with another two on the bench. Do the calculations and you come to only one conclusion – NSW, possibly by a lot.
Not that Queensland has much choice. These are the transition years that were always coming. Two down and possibly a couple more to come. Swings and roundabouts. On the other hand, opportunity knocks for up-and-comers Brimson, Coates, Faauamaleaui, Collins and Su'A.  Think Queensland in 2001 and 2006, NSW in 2018 – new-look teams stacked with debutants who grabbed their chances.
My hope is that the series is competitive, played at the standard we've come to expect in this arena, and in keeping with the established Origin theme that there is a fine line between winning and losing. Let's hope it's not a case of a season one month too long resulting in worn and weary bodies more susceptible to injuries which will linger into the new season just 4 months away. Let's get it done.
Go Maroons!
To return to our Footy Almanac home page click HERE.
Our writers are independent contributors. The opinions expressed in their articles are their own. They are not the views, nor do they reflect the views, of Malarkey Publications.
Do you enjoy the Almanac concept?
And want to ensure it continues in its current form, and better? To help things keep ticking over please consider making your own contribution.
Become an Almanac (annual) member – CLICK HERE.
One-off financial contribution – CLICK HERE.
Regular financial contribution (monthly EFT) – CLICK HERE.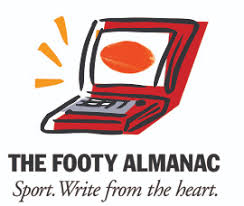 A relaxed, Noosa-based retiree with a (very) modest sporting CV. A Queenslander through and through, especially when it comes to cricket and rugby league. I enjoy travel, good coffee and cake, reading, and have been known to appreciate a glass or three of wine. As well as being one of Footy Almanac's online editors, I moonlight as an editor for hire - check me out at www.writerightediting.com.au