Almanac Roadtrips: Two great clubs in two great days
My mission (I'd already accepted it), was to stay in the high country and attend two footy matches in two days, visit two teams and two towns, that were both very dear to my heart. Truth be known I was really missing home and my ageing parents in Bright and it had been a massive school term. Bright is, and always will be, home. The call had come from old mate Wes Quirk a few weeks earlier, to do Bright on the Easter Saturday, and Myrtleford on the Sunday. It fitted beautifully well with my plans. There were no arguments from me.
It was a frustrating drive out of Melbourne of the Thursday before Easter Friday, traffic bedlam, but I was willed by the thought of waking up in Bright. It was worth it, lovely Coral Lee Café coffee served by Michelle at 8am, sitting with rough diamonds Mick Abbate, Razz Walker and brother Dave, (this time big Jason Reid and Scholly had gone to Becks). Next up, even better coffee served under the apple tree by my mum, drinking Lebanese coffee with mum and dad, watching them go about their ways.  Perfect morning Easter Friday, and I squeezed in a great bush walk, before the hordes came into town.
It was Easter Saturday, my first game was between Bright and Tarrawingee in the Ovens and King Football league. The club was excepting a truck load of people. Last time I was there was two years ago, and it was a super day, but Bright had lost narrowly. Big Jason, a great mate of mine, had organised the tent of the hill again: beers, BBQ and brutal honesty. Jas has been instrumental in forming the revamped Bright Football and Netball Past players Association. Jas is so community minded. He was in fine voice and seemed to get louder as the day got longer.
Pioneer Recreation Reserve was just glowing. At times I would just sit back in silence and look around me at this great footy field and its surrounds. This was an important game for the club and the town on many levels, as unfortunately the Brighter Days Music Festival was cancelled this year due to Covid-19 restrictions. This magnificent field of dreams was the grass I grew up on, playing footy and cricket, doing school Athletic meets, and going for runs with my brothers and mates.  The glorious old grandstand was beaming and full, and I was proud my mum was sitting there with brother Abdel's wife and lovely girls, Karima and Zahra.
Autumn leaves everywhere, the sun smiling on us, maybe 4,000 people wrapping their arms around the circumference of this beautiful oval. I went into the change rooms before and during half time and sprinted onto the field to get a vantage point at quarter time. Gary Moorcroft and son were playing together, but more important to me were the reflections of old mates, old coaches, mentors and some footy heroes, such as Greg 'Squizzy' Tayler, Billy Quirk, the Reid brothers, the Nightingales, the Hough's, Alan Robinson, the Kelly gang, Jim Lewis my thirds coach, of which we won a grand final, to name a few. My former PE teacher Dennis Payton was there, still pumping up Essendon, with that cheeky grin of his. He was someone that inspired me to be a teacher and follow my dreams.
It was a tough game, a solid contest, but after half time the Mountain men started hitting targets and prevailed as worthy winners. The crowd willed them on. I was there for the song in the change rooms and a mighty chorus of 'She's a Grand Old flag' was sung with gusto. Drinks and awards on the lovely deck, bumping into so many old friends. I met the new President Kristi, still in her netball gear, after playing on Yvonne Kelly Court. The bar closed at 8pm and we were left in darkness, about 10 of us in a circle, Paul Dalbosco was one, as was Ron McFadyen, who came down from Queensland.
We walked home in the cooling Autumn night maybe 300 metres to Dave's, who cooked us up a feast of diced steak in Lebanese bread with some garlic yogurt sauce (of course).
The next day in the Ovens and Murray league, Myrtleford were playing North Albury under lights at McNamara Reserve, Myrtleford. I traveled down in Razz's convertible Mercedes, with the roof off – shades of Thelma and Louise in us two – bobbing along to his music choice.
Zipping along, I was just loving the valley, the winding roads, the snippets of local wineries, the glimpses of the strong and beautiful Mt. Buffalo National Park, where my dad had worked at The Chalet for 40 years.  Arriving at the gate we were met with 'G'day boys…Park right near the scoreboard and you will be fine'. Excellent advice indeed. There were plenty at the game as well and what a great view we had sitting with the Buffalo Soldiers (past players group) on top of the pavilion with Wes and Ashy, seeing Mick Quirk and my old mate, President Ian 'Bimbo' Wales, (what a great player he was).  The Saints were ruthless in their dismantling of The Hoopers and simply kept running and attacking.  I had one year only at Myrtleford, coming over with Billy Quirk and Squizzy, playing under Neville Hogan. I felt honoured to go into the Buffalo soldiers' group at half time to see them celebrate Geoff Mitchell, who played at both Bright and Myrtleford, over 150 games with each. In answering the question who were the best players he had played with (and he played with Gary Ablett at Myrtleford), Geoff mentioned he had played with many, but the best two fullbacks he had played with who are both in the room now, at Bright it was Wes Quirk and Myrtleford it was the magical Rob McNamara. I shook Rob's hand that day again – it was a squeeze I am still getting over.
Razz and I drove home back to Bright in the night, still with the roof off and with the Alpine Valley air cool on our faces. A great weekend was had and I was left with memories to cherish 'til next year when I will do it all again.
The Tigers (Covid) Almanac 2020 will be published in 2021. It will have all the usual features – a game by game account of the Tigers season – and will also include some of the best Almanac writing from the Covid winter.  Pre-order HERE
To return to our Footy Almanac home page click HERE.
Our writers are independent contributors. The opinions expressed in their articles are their own. They are not the views, nor do they reflect the views, of Malarkey Publications.
Do you enjoy the Almanac concept?
And want to ensure it continues in its current form, and better? To help things keep ticking over please consider making your own contribution.
Become an Almanac (annual) member – CLICK HERE.
One-off financial contribution – CLICK HERE.
Regular financial contribution (monthly EFT) – CLICK HERE.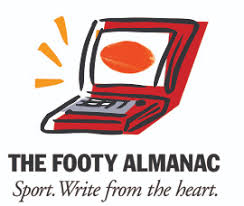 Born in Bright Victoria, went overseas for 2 years and stayed 18. Tiger tragic, father of 2 fine young men, teacher and obsessed with sport and the good it can bring.