Almanac Music: Midnight Oil in 2021
Midnight Oil.  Womadelaide. March 6, 2021.
'I see a lot of grey' was the wife's assessment of the growing crowd.  Hair that is.  I guess that when you release your first album in 1978 and sing about important social issues a lot of your diehard fans will have the odd grey hair.  I have a lot of grey myself and I didn't learn of the band's existence until I heard their Species Deceases EP during a ride home from school in early 1986.  It has just gone 30 years since I first saw Midnight Oil live at Memorial Drive in November 1990; it was the Blue Sky Mining tour and the band was already seven albums and two EPs deep.  A few months earlier they had made headlines worldwide when they set up outside the Exxon building in New York City and played a brief protest gig to the lunchtime crowd on 6th Avenue.  This was a band at the top of their game.  The Midnight Oil I witnessed in November 1990 was intense and ferocious.
The Midnight Oil I witnessed at Womadelaide in March 2021 was no less intense than the one I saw 30 years ago.  Ok, Peter Garrett's dancing may not be as frenzied as it was in 1990, but that is understandable.  Like an old pro he knows how to work with what he has.  You get the sense that he still feels the music through every fibre of his body, but he knows that he has to keep a tighter grip on it these days.  His message still packs a punch.
The tag team guitars of Martin Rotsey and Jim Moginie have not changed at all, Moginie even benefiting from the wider array of pedals and effects that are at his disposal in 2021.
Bass player Adam Ventoura stepped in for the recently departed Bones Hillman (RIP) and did the job required of him.  I guess that if you don't really notice the bass player, he has done his job.  You feel their playing in the right places and the song goes on.  The band played fitting tribute to Bones during the show's encore.  It was not until Hillman's passing that I learned he was previously a member of The Swingers, of Counting the Beat fame…certainly at the opposite end of the spectrum to Midnight Oil.  When required, the band drew on a pair of female First Nations artists to provide the backing vocals that would normally fall to their late bass player.
Rob Hirst.  I love watching him play.  He hits the drums as if they have wronged him in some way.  He is not hidden behind a pile of cymbals and toms, so you get to see him at work all night.  He plays every beat at 110% yet still had enough in the tank for his Power and the Passion solo in the main set finale.
From the opening riff of Read about it through to The Dead Heart to close the show the band didn't let up.  Most of what Garrett sang about in the '80s and early '90s is still as relevant today.
Corporate greed.
Disenchantment with government.
US power and interference.
The evils of mass media.
Consumerism.
The perils of nuclear weapons.
The environment.
Aboriginal rights.
Big mining.
Throw social media and Trump into the mix, and a pile of songs written in the era of Fraser/Hawke and Reagan still ring true today.  Sad isn't it?  Are we just witnessing a glacial rate of change, or is it an unwillingness to change?  Little of what Garrett sang about all those years ago is in better shape now than it was then.  Do we really have the short memories he sings of?
I myself feel somewhat conflicted.  I can still sing all the words to the songs (and I did), but from the low-level bank employee of 1990 I have since had a stint in the armed forces, then became an accountant, worked for a massive global bank for a while, then evolved into a superannuation expert in a (small) city-fringe office.  Hardly embracing the ideals of Garrett and Co.!
Maybe my contribution to the cause is fathering a politically engaged, Greens supporting, democratic-socialist university student (studying politics and history).  With each generation we do a little better.  He has the courage (and the opportunity?) to go where I could not.
I must give a shout out to support act Vicka and Linda Bull.  This was the first time I had seen the sisters perform sans-Paul Kelly or The Black Sorrows and they were spot on.  The highlight for mine was the closing Bridge over Troubled Water dedicated to their late friend, Michael Gudinski.  There was a sharp intake of breath on my part when the unmistakable piano intro rang out; this can be a tough song to nail at the best of times, even more so in an emotional tribute to a friend.  Well, the sisters and their band took on that challenge and they smashed it out of the park.  A tip of the cap to their piano player, whose play captured all the feeling and emotion of the song.  A well-deserved standing ovation saw them off.
Do you enjoy the Almanac concept?
And want to ensure it continues in its current form, and better? To help things keep ticking over please consider making your own contribution.
Become an Almanac (annual) member – CLICK HERE.
One-off financial contribution – CLICK HERE.
Regular financial contribution (monthly EFT) – CLICK HERE.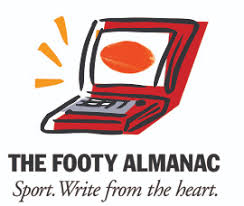 About
Dour opener and close-checking fullback. Peaked early.