Almanac Music: Live again with Died Pretty
Croxton Park Hotel, 22 April 2021
By Mick Symons
"Finally we're here, and finally you're there", states frontman Ron Peno as he saunters on stage in his elegant three piece check suit.
After multiple postponements initially due to Ron's diagnosis of esophageal cancer in February 2019, and then Covid, Died Pretty are finally back on stage in Melbourne at the Croxton Hotel.
An expectant buzz spreads through the room. People smile at familiar faces and unfamiliar ones too. Live music. Inside. Who would have thought?? Pub gigs are back. Pot or pint, the question to resolve.
Strolling through the socially distanced 40 year old plus crowd I make my way to row 2 of the COVIDSafe metal barriers. Bouncers at both ends of the stage are practising their intent stares to prevent moshing and crowd surfing but there is nothing to see here, just small groups of avid fans back to the place they love best, stage front with a beer in hand.
Died Pretty dive straight into John Hoey's distinctive keyboards in 'A state of graceful mourning' – followed by an epic version of 'Desperate Hours' – Brett Myers' guitar work shines through, and Ronnie's voice soars. The sonic wall sets off the euphoric crowd.
This leads to many fine crowd dance moves as favourite 'DC' makes an early appearance, and 'Harness Up' gets everyone's "Heads, hearts and souls on fire".
Ronnie keeps prancing around the stage, rarely standing still, singing with gusto as we "Breathe it up" in 'Satisfied' and eventually en masse we agree with Ronnie to "Live and be strong".
Encore time brings a change of pace with a delightful sparse acoustic version of 'Everybody moves', and finishes with the pacy 'Godbless' as the audience roars the chorus cross-referencing rock and roll peers, The Sunny Boys.
On the way out I buy the obligatory t-shirt and think about singing along with Ronnie while I dry the dishes with their special lyricised tea towels – 'DC', 'Godbless', 'Sweetheart', and 'Satisfied'.
A truly wonderful gig.
For more from Mick, click HERE.
To return to our Footy Almanac home page click HERE.
Our writers are independent contributors. The opinions expressed in their articles are their own. They are not the views, nor do they reflect the views, of Malarkey Publications.
Do you enjoy the Almanac concept?
And want to ensure it continues in its current form, and better? To help things keep ticking over please consider making your own contribution.
Become an Almanac (annual) member – CLICK HERE.
One-off financial contribution – CLICK HERE.
Regular financial contribution (monthly EFT) – CLICK HERE.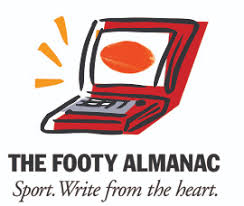 About
Followed Essendon down family lines since the days of Coleman. Music lover with a theory that most conversations have already been previously captured in song lyrics.