I got my manner from Bessie Smith and Louis Armstrong, honey.
Wanted her feeling and Louis' style – Billie Holiday
The only time she's at ease and at rest with herself is when she sings
– Carmen McRae (in Hear Me Talkin' To Ya by Nat Shapiro and Nat Hentoff)
Billie Holiday. Wonderful jazz vocalist. Tragic life.
Three songs from her rich catalogue.
An early excursion into jazz music for me was the purchase of The Billie Holiday Story Volume I, a double album released in 1973 on glorious vinyl. Thirty-two tracks recorded between 1933 and 1939, with details of musician credits for each track on the sleeve. Wondrous music.
And inside, a double page of biographical comments by executive producer John Hammond and music critic Ralph J. Gleason. Hammond says "Those first songs, when Billie sang with Lester and Buck … reveal a new freedom and exuberance that was to alter the whole standard of jazz vocalism forever." To me, this is never more evident than on her 1938 recording of When You're Smiling, a 2m 45s classic, my almost favourite Billie Holiday song. A song in five short parts.
The smooth trombone introduction is followed by Billie's vocals, in her own inimitable "back of the beat" style. Her voice is wistful at times, joyous at others. It makes me smile.
When you're smiling
When you're smiling
The whole world smiles with you
When you're laughing
When you're laughing
The sun comes shining through
But when you're crying
You bring on the rain
So stop your sighing
Be happy again
Keep on smiling
Cause when you're smiling
The whole world smiles with you
Buck Clayton's trumpet provides a distinctive accompaniment behind Billie's voice. The tune then moves to the jaunty, impossible not to tap your feet to, piano of band leader Teddy Wilson before the sublime solo from Lester Young on tenor sax. Brief, but matchless. And just when you start to say, "How good is this", Lester's sax is replaced by Buck Clayton's soaring finale.
As a whole, a superb collaboration between peerless jazz musicians.
Then there is Strange Fruit. A chilling protest song. The words written by Jewish school teacher Abel Meeropol because, "I hate lynching, and I hate injustice, and I hate the people who perpetuate it."
In Billie's 1939 recording, her vocals are variously mournful or expressing biting rage. Her delivery always totally matches the words.
Southern trees bear a strange fruit
Blood on the leaves and blood at the root
Black bodies swingin' in the Southern breeze
Strange fruit hangin' from the poplar trees
Pastoral scene of the gallant South
The bulgin' eyes and the twisted mouth
Scent of magnolias sweet and fresh
Then the sudden smell of burnin' flesh
The song is breathtaking. The word pictures the equal of any visual equivalent. The song caused a storm. It is the subject of the recent movie, The United States of America vs Billie Holiday, that examines the attempts by Federal authorities to suppress her performances of the song. In a somewhat disjointed manner, the film also tells the story of her calamitous life. As Ralph J. Gleason puts it, "Drink, dope and dissipation were only the superficial aspects … she suffered from an incurable disease – being born black in a white society wherein she could never be but partially accepted."
Andra Day's performance in the film, particularly her version of Strange Fruit, is riveting. Strange Fruit was named song of the century by TIME magazine in 1999 and in the darkness of the recent death of George Floyd it remains an important statement.
Fearing a racial backlash, Columbia would not permit Billie to record Strange Fruit and it was eventually released on the Commodore label. On the B side, Billie recorded a blues song Fine and Mellow. This song was re-recorded in 1957 for The Sound of Jazz television special and this performance is also my favourite Billie Holiday song. The show reunited Billie Holiday with her long-time friend and soulmate collaborator, Lester Young. Both nearing the end of their careers, their lives ravaged by all manner of excess. Joining with them for the recording were an amazing group of jazz luminaries, among them Ben Webster, Coleman Hawkins, Vic Dickenson, Gerry Mulligan and Roy Eldridge. All take a solo.
The performance is moving. It is brilliant. There is such a sadness in her voice.
My man don't love me
Treats me oh so mean
My man he don't love me
Treats me awful mean
He's the lowest man
That I've ever seen
Later, Billie nods along in warm approval as a physically struggling Lester plays his solo.
Love will make you drink and gamble
Make you stay out all night long
Love will make you do things
That you know is wrong
In the words of Nat Hentoff, "Lester got up, and he played the purest blues I have ever heard, and [he and Holiday] were looking at each other, their eyes were sort of interlocked, and she was sort of nodding and half–smiling. It was as if they were both remembering what had been—whatever that was. And in the control room we were all crying. When the show was over, they went their separate ways."
In the final verse, Billie's vocal phrasing turn the trite words into something with another meaning. It almost represents a eulogy. Within two years Billie Holiday and Lester Young would both be dead. Their musical legacy remains.
Love is just like a faucet
It turns off and on
Sometimes when you think it's on baby
It has turned off and gone
The Tigers (Covid) Almanac 2020 will be published in 2021. It will have all the usual features – a game by game account of the Tigers season – and will also include some of the best Almanac writing from the Covid winter.  Pre-order HERE
To return to our Footy Almanac home page click HERE.
Our writers are independent contributors. The opinions expressed in their articles are their own. They are not the views, nor do they reflect the views, of Malarkey Publications.
Do you enjoy the Almanac concept?
And want to ensure it continues in its current form, and better? To help things keep ticking over please consider making your own contribution.
Become an Almanac (annual) member – CLICK HERE.
One-off financial contribution – CLICK HERE.
Regular financial contribution (monthly EFT) – CLICK HERE.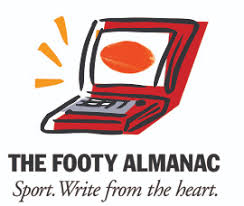 Peter Crossing loves the pure 'n natch'l blues. He is a member of the silver fox faction of the Adelaide Uni Greys. He is something of a cricket tragic although admitting to little interest in the IPL or Big Bash forms of the game.