Almanac Local Footy: Wanted – one second-hand scoreboard clock
Mordialloc Football Club, in Melbourne's south, is on the lookout for a second-hand (so to speak) scoreboard clock.
The club is restoring its manual scoreboard and is keen to obtain an old-fashioned 'quarter' clock.
"In keeping with the old school nature of our scoreboard, we are looking for a time clock," says committee member and scoreboard devotee Andrew Asprey.
"Not the new fangled electronic type, but the old clock style time clock, seen at most senior level grounds up until the 1990s. In fact, Port Melbourne still has theirs in use.
"The Mordialloc Football Club would love to hear from any clubs that still have their old timeclock stored away, having being superseded by a new electronic scoreboard."
You can contact Andrew on on 0411 399 088 or [email protected]
More details on the Scoreboard Pressure website.
To return to our Footy Almanac home page click HERE.
Our writers are independent contributors. The opinions expressed in their articles are their own. They are not the views, nor do they reflect the views, of Malarkey Publications.
Do you enjoy the Almanac concept?
And want to ensure it continues in its current form, and better? To help things keep ticking over please consider making your own contribution.
Become an Almanac (annual) member – CLICK HERE.
One-off financial contribution – CLICK HERE.
Regular financial contribution (monthly EFT) – CLICK HERE.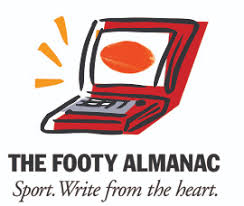 Founder and editor of Stereo Stories, a partner site of The Footy Almanac. Likes a gentle kick of the footy on a Sunday morning, when his back's not playing up. Been known to take a more than keen interest in scoreboards - the older the better.