Almanac (Road Trip) Life: Music In The Mulga
As we approached the town of Mitchell from the east, on the Warrego Highway, the Major Mitchell Caravan Park appeared on our left. What seemed unusual was this small caravan park in central Queensland in May was bursting. What's going on? Checking in, we were allocated an unpowered site on the fringe of the park. No issues there. But all these people? Where were they from? Further enquiries revealed they were part of a tag-along self-drive tour hosted by Aussie Road Crew. People pay their money and then become part of an organised tour group to destinations unknown.
We had no issues with the group. They had their campfire and their catering, and it didn't impact at all on our enjoyment. The next morning I noted that they were in the process of packing up. Thinking that perhaps it might be best to avoid them at future destinations, just for the sake of not having to pre-book, I wandered over to have a chat with a couple of the organisers, identifiable in their official shirts.
"Hi. How are you going? Where are you off to next?"
"Sorry. Can't tell you. It's a private group so we don't disclose our itinerary."
"Fair enough. Safe travels."
"Thanks. You too. But I can tell you that in a few days time we'll be going to Music in the Mulga. Heard of it?"
As one who enjoys music festivals – this particular journey had kicked off with five days at Bluesfest in Byron Bay – I had to admit that Music in the Mulga had not been on my radar. The two women gave me a bit of a run down on the venue (a property – Wandilla – out of Eulo which was about 450 kms south west of Mitchell) and the music genre (a little bit country; actually, a lot country). In fact, one of the women I was talking to was Bec Hance who was listed on the line-up. And this Aussie Road Crew was actually being led by Beccy Cole, whom I didn't know, but subsequent research revealed she had been awarded 11 Golden Guitars and was a not-insignificant country music performer. The festival was scheduled to commence later that week on Thursday 12 May. And the Bushwackers were on the bill as well!
The Great Aussie Road Crew completed their packing up and vacated the campground. Helen and I went for a walk into town, and then went to the Mitchell show – which is another story – and stayed another night in Mitchell before hitting the road again.
After a night in Charleville we ventured to Cunnamulla, made somewhat famous in the Slim Dusty song Cunnamulla Fella (my country music ignorance further confirmed by never having heard of the song – but I did get a photo with the Cunnamulla Fella statue).
It was the scheduled first day of the Music in the Mulga, and Eulo was only 70 kms west, so we went into the tourist information centre to enquire further. There had been significant rainfalls in the district and the dirt roads into the venue had been adversely affected. While we were there the bureau staff took the call from the event organisers – the road had been opened and the festival was going ahead. Day one was that day – Thursday. I immediately went on-line and booked in for days 2 and 3 of the 4-day event, including camping. We figured that would probably be enough country music for non-aficionados.
The next day we drove the 70kms to Eulo and consulted locals on the final leg to the venue. 20 Kms, the last 16 of which is on unsealed road which, with the traffic that had already gone in, might be a little bit dicey. Well – we had come this far… After an incident-free last leg, we made our way on-site and were escorted to a suitable camp spot for our campervan.
Having set up camp, we donned our gum boots and made the relatively short walk to the performance site. While there was a large truck trailer which looked like it would be the performance stage, the set-up indicated that it would be a smaller side stage that would host the performers that day. Placed out camp chairs in a not-too-prominent spot and then made the obligatory visit to the merch tents for solid proof that we had actually attended.
The Queensland rains did have an impact on the festival. The small side stage had to take responsibility for all acts – the sound people were prevented from attending by road closures and cancelled flights. Various performers took on the role of sound technicians for the festival duration, and did a very good job in the circumstances. The Bushwackers were scheduled to perform on night 2, hosting a bush dance, but cancelled flights from Brisbane meant they didn't arrive until day 3. According to some people we spoke to, audience attendances were way down on expectations as too many people couldn't make the drive because of flood-affected roads. The Great Aussie Road Crew delayed their arrival by one day to avoid the worst of the roads.
The first performances were "walk-ups". Put your name on the chalkboard side of stage and wait to be called. I was not tempted. But the ones who were were not untalented, including one young girl who was there with her parents, both of whom were on the official line-up.
Timely now to mention the backing band. Four members – all male – they were onstage with probably three quarters of the acts over the two days of our attendance. A drummer, a couple of guitarists and a multi-instrumentalist, they were given due credit by all their frontpeople, and did a sterling job all weekend.
Most acts had their own material supplemented by multiple John Denver's, some Slim Dusty's and John Williamson's, and other universally-known country music staples. The audience, while relatively reserved for a music festival audience, certainly enjoyed the entertainment. Invitations from the bands to get up and dance didn't elicit many positive responses until perhaps the second night – particularly when The Bushwackers led a group dance-off.
The Bushwackers have been performing for fifty-one years, but none of the original line-up remain. At this festival, the band comprised Dobe Newton (with the band 47 years), Roger Corbett (42 years) and 21-year-old violinist Gabi Louise, and the backing band. I was happy that Dobe Newton continued the tradition of playing the lagerphone. No – I did not dance. Helen would have but a recently badly twisted ankle (racing to capture that spectacular sunset shot over Cunnamulla) kept her in her seat.
Beccy Cole followed and had the audience up and about. Helen and I were possibly the only attendees not familiar with her music. But I certainly enjoyed the music, and the between-song banter from an experienced and accomplished performer.
After two days and nights we were happy to make tracks on Sunday morning. We hadn't participated in the auction of yabbies who would be competing in the yabbie races later that day. Nor would we be bidding on the multiple items for the charity auction. It is worthwhile noting that not only does the festival itself bring welcome income to the local and neighbouring economies, the festival organisers conduct significant fund raising for local charities and deserving community and individual beneficiaries. I was disappointed to be missing the final act of the festival – The Long and the Short of It, a 2-piece comprising Patsy Toop and David Baird, both of whom are from our home-town of Williamstown. I did promise I would get along to see them at one of their frequent performances at the Pirates Tavern in Willy.
Having enjoyed a couple of days of warmth and sunshine, the road out was a lot easier on the way in. It is most likely that I won't get to Music in the Mulga again , but I am happy we took the opportunity to experience the event. And if on any future travels, we get word of some obscure and out of the way multi-day party, I reckon we will just go. And so should you.
https://www.musicinthemulga.com.au/
To return to our Footy Almanac home page click HERE.
Our writers are independent contributors. The opinions expressed in their articles are their own. They are not the views, nor do they reflect the views, of Malarkey Publications.
Do you enjoy the Almanac concept?
And want to ensure it continues in its current form, and better? To help things keep ticking over please consider making your own contribution.
Become an Almanac (annual) member – CLICK HERE.
One-off financial contribution – CLICK HERE.
Regular financial contribution (monthly EFT) – CLICK HERE.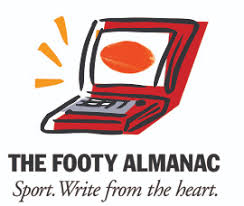 Probably the most rational, level-headed Collingwood supporter in existence. Not a lot of competition mind you.