Almanac Life: Elizabeth South Shops 1966-1976
My formative years were spent in the satellite city of Elizabeth, 15 miles north of Adelaide.
Although it was not obvious to my young eyes, Elizabeth was then a meticulously planned social economy, carefully sub-divided into neighbourhoods. In rapid succession, Elizabeth South, then Grove, North, Centre, East, Vale, Park, Downs, West and Field sprung up to cater for the influx of migrants, both skilled or otherwise, and others who were attracted to the idea of plentiful housing plus a bountiful and vibrant economy as spruiked here.
Elizabeth's landlord, the South Australian Housing Trust (SAHT), catered for the "housewife's day-to-day needs" by providing each neighbourhood with its own small shopping centre, supplying a range of shops and services deliberately restricted to not be "sufficiently comprehensive to make it unnecessary for her to visit the Town Centre". (Some, like the South, North and East had a secondary block of shops as well, a point that I've included to avoid responses from pedants such as myself.)
Elizabeth Town Centre ('The Cenna'), the commercial hub of Elizabeth, was a Chadstone-like major shopping centre with large supermarkets, John Martin(s) department store, hardware store and even a ballroom. More importantly, it was the first sponsor to appear on the Centrals jumper when the SANFL allowed sponsors in 1978.
I spent my first 5 ½ years in Elizabeth East but was Elizabeth South where I spent the years 1966 to 1976. As they were adjacent the (you guessed it) Elizabeth South Primary (and Infants) School, I passed through the "South Shops" every day, on the way to be educated by some of the very best and outright worst that the SA Education system would lob us in front of.
The map below may give some idea of the layout and commercial nature of the South Shops, which was similar in composition to those of the other 'hoods. For those requiring some geographical assistance, the top of the map points West.
As the eldest child of four, I was regularly called upon by Mum to perform errands, generally of the "run down to the shops for me" type. I probably haven't given this much thought for the best part of fifty years. Let's see what I can dredge up.
---
Like the horses further up Main North Road at the Gawler Racecourse, I'll go anti-clockwise, starting at the bottom right with the shop known as the Big Deli. A deli in South Australian parlance is what those in the convict states might have once called a Milk Bar, but are now called by their correct term, "the 7-Eleven at the servo". The Big Deli was bigger than the Little Deli, and the two were placed about as far away from each other as geography would permit. The Big Deli was notable for its vast counter space devoted to the production of double-cut rolls. If you haven't ever had a double-cut roll before, blame your greatx4 grandfather for pinching a hollowed-out loaf of bread before he was transported in the early 19th century. It was the go-to shop come Yo-Yo Season, which seemed to come about every second year. Little balding blokes with swarthy complexions from exotic climes such as Argentina, Japan and North Ryde would be granted free visits to whole school outdoor assemblies to demonstrate rocking the baby, walking the dog, poking the bear and choking the lizard, all sponsored by your local Coca-Cola Bottlers. They also sold smokes.
The grocer in question was Emery's, owned by one of Elizabeth's founding commercial types, Charles Emery. It was a grocer as in three of four aisles of packaged consumer goods such as Pink Camay, Imperial Camp Pie, Vim Triple Cleanser, Brockhoff Saladas, ETA Krunchi-Krisps, Parry's Fresh Air Blocks and KY Tinned Fruits (which tasted a lot better than their Jelly). Emery's ran a photo competition when I was in Grade 2 and the winning photo is below. I won a watch. They also sold smokes.
Sven Kallin's electrical and hardware wasn't somewhere that I was required to spend any time or my parent's money. One family member remembers that Herbie Shearman (brother of Bob) was the store's manager. Why the high-living Sven bothered to open a store here is anybody's guess, but I guess he had to cover the overheads on the amphibious car that he imported into Australia in the early 1960s.
Even though Elizabeth was home to the proverbial ten pound Pom, it was the other New Australians that could be relied upon in the fresh produce department. The Vallelongas had the fruit and veg at the South and their stuff was top shelf as you would expect. One year our apricot tree at home in Underdown Road did so well, they took a case or two off our hands and sold them to the locals in the shop. Mum did the best apricot crumble outside the Riverland.
I only recall one bloke from the assorted blue and white striped offal-stained aprons in the butcher shop. Clem knew everybody and was a dab hand at bunging a slice or two of floor sweepings fritz at the local kids whilst simultaneously winking at their mothers as he removed his boner from its scabbard and slyly trimmed the green bits off last Tuesday's tripe. After ceremoniously wrapping it in two layers of consultant's paper and slapping it down with a satisfyingly moist splat on the formica counter-top, he totted up the bill without removing the Staedtler HB from his clenched jaw. Clem still said g'day to me in my post-adolescent years when watching his step-daughter Cherrie playing softball for the Bays at West Beach. Onya Clem.
The drapers, which was inevitably taken over by the Peoplestores conglomerate after we moved to the South, sold material (never 'fabric') by the yard which was just the go for our annual flannelette jarmies that Mum made for us each Easter. If a new Butterick pattern was required, you could find them in racks like those used in record stores to store the latest 45s. It is quite possible that the wool for the knitted school jumper worn by the cherub above in his watch winning portrait was also purchased here.
Continuing to the chemist, this of course was owned and operated by another of Elizabeth's founding families, Norm and Pat Russell. As well as letting out the occasional spare bedroom to accommodate the likes of Centrals recruits Alan Hayes and Tom Grljusich, there wasn't a skerrick of Elizabeth life that couldn't be traced back to the Russell family, be it sport, church or commerce. I spent some time of my school life at ESPS sitting next to the youngest of the three Russell children, but I'm sure that Jane would rather not revisit my countless thoughtless attempts to unseat her from our shared bench seat. In Grade Four, Miss Shipway sent me across to the chemist to pick up a tin of Strepsils (they were 39c), which was only fair as her voice had probably been taken to the outermost boundaries of hoarseness by screaming at me yet again to stop being a smartarse. Chemist shops meant jelly beans, more jelly beans and the more than occasional packet of worm tablets. Oh, and that coconut flavoured penicillin medicine that went down a treat (not). They didn't sell smokes.
Our fish shop was pretty good. A bag of chips cost 10c, but on a rare big night, the whole family could be fed for under 2 bucks. The regulation Chiko Roll poster was there, as were the glass jars full of pickled onions and mussels, but sadly I don't remember a pinball machine. I also don't remember mushy peas or battered Mars bars making it onto the menu, which must have been a disappointment for some of our new arrivals. I developed liking for both pineapple and banana fritters, but my later home experiments with deep fried fruit didn't go so well. Who knew that watermelons were so fragile?
With no need for store bought cakes in our house, I don't have much to say about the cake shop.
The Little Deli, on the south-west corner of the complex, was most famous for employing Hammo's Aunty Des (nee Lindner), a rabid Centrals supporter, and for its radioactively multi-coloured array of milkshake flavourings. Usually the second choice of delis, unless you were approaching from the Blake Road side, its popularity soared when Centrals Captain Tony Casserly with his business partner (and team runner) Barry Mitchell took it over. "TC's Deli" then became the first choice for all skinny young bandy legged Bulldog tragics. They must have sold a gross of Footy Colours each day, especially the Centrals ones with a thin coating of white chocolate atop the pink and pale blue ice confection that was the closest that Amscol's battery of food technologists could come up with. They also sold smokes.
Those with sharp eyes will have noticed that I have overlooked the butcher facing Philip Highway, next door to the Big Deli. In time, once the guts and gizzards were covered in wallpaper, it was to become the first home of Casserly and Mitchell Real Estate, when the blokes from TC's Deli branched out and became the most trustworthy name in northern suburbs real estate.
Continuing our anti-clockwise journey, across the decorative concrete planter boxes, on the other corner was the first public library in Elizabeth. It was about the size of the typical Housing Trust front room, that is to say about 12'x10' (in the pre-metric days), but each week or so I was able to find something to satisfy my inquiring mind. Apart from comics or our Colliers Encyclopaedias (which I had already finished), it was that tiny, cramped library that set me on a lifelong path of reading and writing. Blame them.
Our family had no use for banks, so the next two shops went unvisited.
The double glass frontage of the newsagent Paper Shop left ample room for the banners for The Advertiser, The News, Australasian Post, Pix, Women's Weekly, Woman's Day, New Idea, Best Bets and the King's Cross Whisper. I chose from a roster of British comics such as Beano, Wizzer and Chips but Fantastic, which featured such Marvel characters as Thor, Dr Strange, The Submariner, Fantastic Four and Captain America, was my ultimate favourite. As my tastes matured, it was Mad (but never Cracked) and even the occasional Go-Set. Once High School started, so did my collection of RAM (but never Juke). My calves and hamstrings used to get a real workout when I tried to reach the top shelf, out of sight of the man at the counter, to grab a peek at the latest copy of Witchcraft, a publication that somehow eluded the Whitlam-era censors, if you get my drift.  I used to buy the News there on the way home from school, using the 5c piece that I had knotted into the corner of my hanky. They also sold smokes.
I can thank the fellas in the barber shop for my Brylcreemed, laser parted short back and no sides 'do which won me the Emery's prize. I never did find out what a styptic pencil did, could never afford Californian poppy and had no use for port-scented Willem II cigars (although my father had a crack at pipe smoking for a couple of years). The copy of What Is Happening To Me? that was furtively slipped under my pillow around my tenth birthday made no sense until I rummaged through their waiting area table full of Pix, although my first nocturnal submission was still a few footy seasons away. They also sold smokes.
Dry cleaners weren't needed either, our Simpson wringer-washer was adequate.
Our next-door neighbours, in the bigger version of the two asbestos clad house styles built by the Trust, were Frank and Kel Hooper. Kel worked in the Post Office, where I'd regularly buy the stamps that Mum would put on her weekly letter to her oldest sister Aunty Gwen from Towradgi, NSW. Very occasionally, I'd need to obtain a postal order (or was it a postal note?) if something needed to be mail ordered, or to cash the Mum's child endowment cheque. There were two big glass ashtrays on the counter, one for Kel.
Kel would from time to time get me to scoot up to the shops for her (a couple of minutes if I ran), but I really blew it the time I spent the 5c tip on the latest gimmicky bubble-gum and cheap toy inducement, despite the Big Deli being out of her required PMU Tomato Soup. I really went down in everyone's estimation and was never trusted by her again.
Tailor, schmailor, if Mum couldn't make it, it wasn't worth wearing.
The layette store was handily placed next to the Mothers and Babies Health Association nurse's rooms. Despite the confines of the typical Trust home, four kid families were roughly the norm and hand-me-downs had their limits. The MBHA nurses provided a valuable service to the booming Elizabeth numbers.
If you took the flight of concrete stairs next to the public dunnies, you'd end up at the Ladies' Hairdresser, which was operated by my grandparents Charles ('CP') and Elva in the late 50s and again during the mid-70s. They'd had great success with their salon at the Town Centre in the early 60s, before branching into the motel game at Whyalla and then Elizabeth's first motel, both of which were members of the prestigious Flag Inns stable. The Elizabeth Motel catered for the many workers visiting the Weapons Research Establishment (WRE – later DSTO) and nearby Edinburgh Airport. At his salon, CP vainly tried to offload the pallet loads of Golden Products cleaning fluids to the unsuspecting housewives of 5112, victim of yet another pyramid marketing scam that some of my family seemed inevitably drawn to.
Of the two banks that flanked the Philip Highway frontage, the southernmost was the Savings Bank and I recall the Red MG driven by Graham Stagg's big brother, a State Banker prior to the bodyshirt era. The public phone box was handy if I needed to check the time on my Emery's watch by calling 1194, getting the English soccer results on a Sunday (1187) or to prank a neighbour (55 65 31, oh wait, that was us). I don't have any idea what the other bank was, but I'm guessing it was the Get With The Strength one.
I've left the most important outlet to last. Remember Frank Hooper from next door – he ran the Trust Rent Office, one the north-west corner, opposite the Chivell Street gates into the school. Frank would have been placed in an invidious position, being fully aware of the finances (or lack of) of the Trust's many local tenants. I can only imagine that he remained inscrutable throughout. As payments systems developed in the early 70s, the Rent Office became an anachronism and the building was taken over by the TAB, where, as long as you got to the window forty minutes before the race closed, you could be the proud owner of a hand-written ticket to riches (at 50c a unit).
Finally, the Rose and Crown Hotel. Although not technically part of the South Shops, it was the only business in the entire satellite city that was operated by a former Test Cricketer. Sure, Merv Waite only played the two Tests in 1938 (11 runs at 3.66, 1 wicket at 190.0), but he still let you know about about the 339 he scored for West Torrens (out of a total score of 492) in the 1936 District Final. He was a fair footy player too, racking up 343 goals from his 142 league games. But his work behind the bar on Holden's paydays was the sternest Test he ever faced.
---
Looks like I've remembered something after all. I hope some of it was true.
Were we just lucky, or did everybody have local shops just as we did in Elizabeth? What were yours like?
---
I had some great help from the following sources:
Elizabeth – The Garden City (Galbreath and Pearson)
Good Times, Hard Times (Peel)
Poms To Premiers (Laidlaw and Mulholland)
Playford's Past – playfordspast.recollect.net.au
Facebook page – Elizabeth That Was
Read more from Swish Schwerdt HERE
Read Swish's brilliant memoir of the class of 1977 at Elizabeth High HERE.
To return to our Footy Almanac home page click HERE.
Our writers are independent contributors. The opinions expressed in their articles are their own. They are not the views, nor do they reflect the views, of Malarkey Publications.
Do you enjoy the Almanac concept?
And want to ensure it continues in its current form, and better? To help things keep ticking over please consider making your own contribution.
Become an Almanac (annual) member – CLICK HERE.
One-off financial contribution – CLICK HERE.
Regular financial contribution (monthly EFT) – CLICK HERE.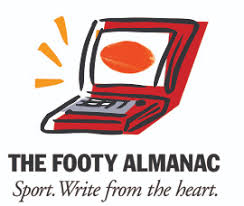 Saw my first SANFL game in 1967 - Dogs v Peckers. Have only ever seen the Dogs win 1 final in the flesh (1972 1st Semi) Mediocre forward pocket for the AUFC Blacks (1982-89) Life member - Ormond Netball Club -That's me on the right