Almanac Food: KD's Kitchen – Favourite no-longer-available food item. Discuss.
I'm sure most of us have one – a once-favourite food item that we can no longer buy, whether it be from the supermarket, specialist food store or anywhere else.
One such item sings out to me louder than any other: Baron's Table frozen hamburgers. Great name, eh – Baron's Table? A burger fit for a baron! Yes, I can honestly say that Baron Kevin Densley loved them at any given lunch or evening meal time.
They were basic to cook, of course. Just open the box, peel the square paper cover off them and put frozen into a pan on a stove top, in some cooking oil or butter, do them for a couple of minutes on both sides and there you go – whack 'em between toasted or untoasted buttered bread, with some cheese and Worcestershire sauce, a bit of salt, and then down the cakehole. (Of course, other toppings would work equally well, too – personal choice.) Alternatively, you could have them with hot chips, veggies or whatever you liked.
I loved – and that is not too strong a word – these Baron's Table burgers from the time I was a kid through to, I reckon, almost ten years ago, when they became extinct. The last time I saw them was in the freezer of the General Store in the township of Moriac, just out of Geelong on the Cape Otway Road – they were no longer available in the supermarkets by then, but the store had obviously managed to hang on to some stock for a little longer.
Why were these Baron's Table burgers so good? Hard to say, really. They had a certain je ne sais quoi. If compelled to describe them in detail, I'd say they were the perfect size, not too wide or thick, which made them ideal if you wanted to do double-burgers, and fit them within sandwich bread or rolls. Also, they possessed a wonderfully savoury, moreish flavour and were a touch saltier than most other burger brands. Finally, they withstood a goodly amount of frying and were excellent if well-done – all they did was shrink a bit yet retained their wonderful taste. (I recall Baron's Table did a variety of burger with bacon added to the mix, but I much preferred their standard issue.)
So, Almanac readers, what's your favourite no-longer-available food item?
To return to our Footy Almanac home page click HERE.
Our writers are independent contributors. The opinions expressed in their articles are their own. They are not the views, nor do they reflect the views, of Malarkey Publications.
Do you enjoy the Almanac concept?
And want to ensure it continues in its current form, and better? To help things keep ticking over please consider making your own contribution.
Become an Almanac (annual) member – CLICK HERE.
One-off financial contribution – CLICK HERE.
Regular financial contribution (monthly EFT) – CLICK HERE.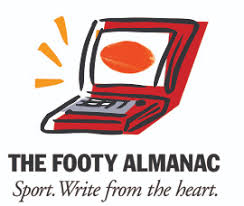 About
Kevin Densley is a poet and writer-in-general. His fourth book-length poetry collection, Sacredly Profane, has just been published (late 2020) by Ginninderra Press. He is also the co-author of ten play collections for young people, as well as a multi Green Room Award nominated play, Last Chance Gas, which was published by Currency Press. Recent other writing includes screenplays for films with a tertiary education purpose. He laments the extinction of Cascade Pale Ale and Kiwi Lager.