Almanac Boxing: Vale 'Marvelous' Marvin Hagler
The sporting world lost a true champion when 'Marvelous' Marvin Hagler passed away at his New Hampshire home on Saturday (US time) aged 66.
Marvin Hagler was one of boxings best ever pound-for-pound fighters and is arguably the greatest middleweight of all time.  From 67 professional fights, Hagler had a record of 62 wins (52 by knockout) with three losses and two draws.  He was the undisputed middleweight champion from 1980 to 1987 and won 12 title defences.  Hagler only had one knockdown scored against him in these 67 fights.
Wide World of Sports on Saturday afternoons was my window into the US boxing scene.  In this post-Ali and pre-Tyson heavyweight era it was the welterweight and middleweight divisions boasting Hagler, 'Sugar' Ray Leonard, Tommy 'The Hitman' Hearns and Roberto Duran that ruled the roost.  They weren't big guys, Hagler himself stood 5'9 ½ (177cm) and weighed 159 ¼ pounds (72kg) at his peak, but they were brutal fighters.
Marvin Hagler is my favourite boxer, just shading Ali and (pre-downfall) Tyson.  A black man with a shaved head and a physique that looked to have been carved from stone, Hagler was known for his relentless style in the ring and his spartan approach to training and preparation.  Like me (if I was actually a fighter of any note) Hagler fought as a southpaw but was right-handed.  A southpaw is a fighter whose stance is that of right foot/shoulder towards the target (think of a left-handed bat in cricket).  A right-handed southpaw has the potential benefit of a very heavy right jab and the lead (right) hook can be devastating.  Right-handed southpaws are often able to 'switch hit' and fight proficiently from an orthodox stance when necessary.
When we think of Marvin Hagler we are drawn to 'The War', his epic battle with Thomas 'The Hitman' Hearns in April 1985 from Las Vegas.  Just last month we saw the current pound-for-pound king, super-middleweight Canelo Alvarez, stand in front of his latest title challenger and pick him apart for three one-sided, unexceptional rounds (nine minutes in total).  Locally, on Saturday night those with nothing else to do could have paid to watch middleweight Michael Zerafa (hopefully) bring down the curtain on Anthony Mundine's career in two farcical minutes.  The Hagler versus Hearns war lasted only eight minutes, eight brutal minutes that would go down as one of the greatest fights of all time.  The opening round is widely considered to be the best ever round of boxing.
The opening salvo in Hagler versus Hearns is my favourite start to a fight.  Hagler comes out of his corner and making his way to the centre of the ring takes a quick step onto his right foot and throws a vicious lead (right) hook intended to take Hearns' head clean off his shoulders.  The (clearly taller) Hearns ducks under the punch, and the fight is on.  Over the ensuing two rounds we witness a brutal back and forth.  Hearns moves and Hagler pursues.  Hearns cuts Hagler badly above the right eye with a right uppercut, and Hagler continues to walk through Hearns' punches to land his own shots.  Hagler is relentless, Hearns is trying to box his way out.  The pace does not let up for a second.
In the third round the referee calls a time-out for the doctor to check Hagler's widening cut forehead, blood runs down his face.  The fight is allowed to continue, and Hagler realises that he now has to finish Hearns sooner rather than later.  Hagler rocks Hearns with a right hand and then another overhand right has Hearns on the run and in obvious trouble.  A further right lands and pushes Hearns to the ropes, and he is on his way down once a final right is landed.  Hearns barely beats the count and is in no state to continue.  The fight ends with the semi-conscious fighter being carried to his corner, and the triumphant champion celebrating victory with a face covered in blood.  The record shows that Hearns was knocked out in the third round, yet he loses nothing in defeat.  This fight was never going the distance, it was just Hearns' misfortune that he was the first to fall.
Marvin Hagler exited the ring two years later in April 1987, this time on the wrong end of a controversial split decision verdict to 'Sugar' Ray Leonard.  Leonard moved and Hagler stalked.  When they came together, they slugged, brawled, and traded combinations for 12 memorable rounds.  They fought from go to whoa.  It was one of those fights that neither fighter deserved to lose, and the fans were the biggest winners.  The record shows that Leonard was awarded the victory and Marvin Hagler left the ring in disgust and never fought again.
Boxing is a sport where retirement announcements are generally taken with a grain of salt.  These days we see that anyone will fight anyone if the price is right.  Various old men and youtubers are lining up to get in the ring and get paid.  Legendary boxing promoter Bob Arum adds an interesting postscript to Hagler versus Leonard.  Arum recalled being at a black-tie event with both fighters in 1988 and being asked by Leonard to approach Hagler about a rematch, a bout that would have earned both fighters massive purses.  Hagler's response to Arum was 'Tell Ray to get a life.'  That was Marvin Hagler.
Marvin Hagler was 33 when he left boxing in 1987 and never looked back.  He was, and remains, my favourite boxer.
Vale.
To return to our Footy Almanac home page click HERE.
Our writers are independent contributors. The opinions expressed in their articles are their own. They are not the views, nor do they reflect the views, of Malarkey Publications.
Do you enjoy the Almanac concept?
And want to ensure it continues in its current form, and better? To help things keep ticking over please consider making your own contribution.
Become an Almanac (annual) member – CLICK HERE.
One-off financial contribution – CLICK HERE.
Regular financial contribution (monthly EFT) – CLICK HERE.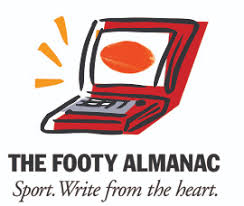 About
Dour opener and close-checking fullback. Peaked early.