AFLW Grand Final – Adelaide v Brisbane: Inspirational stories everywhere you look
There are inspirational stories everywhere you look with regards to Brisbane's victory over Adelaide in yesterday's AFLW Grand Final.
For Brisbane, the game's greatest glory was finally theirs after painful Grand Final defeats in 2017 and 2018, their list being raided by the expansion clubs, and another loss in the 2020 final series. And they achieved it in a season where one of their home games became an unofficial away game due to COVID-19 when they played Collingwood in Melbourne instead of Brisbane. They won the match despite their captain suffering an injury in the third quarter. Craig Starcevich finally gets the title he deserves after steering the club through so much heartbreak and adversity: Premiership Coach.
Heading into this game I thought Adelaide's game breakers would be too much to handle for the Lions, especially Erin Phillips and Stevie-Lee Thompson. Instead, it was Brisbane's game breakers that proved too much to handle for the Crows. One player in particular I thought who had a fantastic game was Courtney Hodder. After just one disposal in the Preliminary Final victory over Collingwood, Hodder rebounded spectacularly. Two goals from nine disposals. Both of her goals were spectacular, but her second one especially I think is one of the greatest goals in any Grand Final, men's or women's, you will ever see. And it came at a time where Brisbane were struggling to repel constant Crows forays inside 50. Finally they got an opportunity and Hodder pounced, throwing a boot at the ball that looked like it was going to bounce through for a behind. That goal tied the scores up and Brisbane were never headed again for a loss.
Sadly, this was yet another AFLW Grand Final where captains got injured. In this game, both Brisbane and Adelaide lost their respective captains during the contest – Zielke with a hamstring injury and Angela Foley injuring her knee. Both captains played well, but I want to give a special mention to Zielke in particular. She goes out a premiership captain, a feat not many have achieved over footy's rich history. I wish her well with whatever comes next in her life, as I'm sure the rest of the AFLW community, fans, officials, coaches, and players will as well.
Speaking of injures, it was Brisbane's defence which won the game for the Lions, especially when the Crows repeatedly attacked in the second and fourth quarters. Adelaide had over 20 inside 50's for the match and yet lost the game by 18 points. One of the leaders of that backline is Kate Lutkins. She got 18 disposals and was equal fourth on the ground amongst both teams. Include six marks and equal first on the ground with teammate Breanna Koenen. Throw in a couple of tackles as well, and that's already a great game. But as I write this review, I find out on the AFLW website that Lutkins, who won best on ground on Saturday, tore a ligament in her foot towards the end of the home and away season. This makes her performance on Saturday even more spectacular.
A year ago, the pandemic abruptly ended the 2020 AFLW season during a season where the final round and first week of the finals were both played without fans attending. A year later, over 22,000 people were able to attend this decider. This is a testament to three main things; how well Australia's done with the pandemic thus far, how exciting AFLW footy is to watch, and how strong the league is to have survived all the uncertainty 2020 threw at it. Add to that last point, the pandemic still threw curveballs at the league and clubs this year. Adelaide had to move a game to Sydney and Brisbane played a home game at the Whitten Oval. A rolling fixture was implemented, which meant that players and teams had no idea where they would be playing their remaining fixtures or whom they were playing against until the league had some certainty of the COVID situation for that upcoming weekend. Full kudos to the league for figuring out the fixture amidst all the chaos, and full kudos to the players for being so flexible despite not being able to plan where they would be playing.
Despite everything that's transpired this AFLW season, we have newly crowned premiers. And despite everything Brisbane's dealt with since their first season, they reached the top of the AFLW mountain.
I already can't wait for the 2021 season. Can Brisbane defend their crown? Can the Crows rebound? Will the Blues, Roos, and Dockers atone for disappointing seasons? Can the Magpies and Dees go one or two steps better? Will the Suns and Cats improve? Which players will retire? And which will take the next step to replace those retiring as the stars of the AFLW?
I can't believe I have to wait until February 2022 before we can begin to answer some of these questions.
ADELAIDE     1.0     2.1     2.2     3.2     (20)                 
BRISBANE     1.0     3.0     6.0     6.2     (38)
GOALS
Adelaide: Thompson, Ponter, Jones
Brisbane: Hodder 2, Wuetschner 2, Arnell, Dawes
BEST
Adelaide: Thompson, Hatchard, Considine, Marinoff, Allan
Brisbane: Lutkins, Anderson, Svarc, Koenen, Bates, O'Dwyer 
To return to our Footy Almanac home page click HERE.
Our writers are independent contributors. The opinions expressed in their articles are their own. They are not the views, nor do they reflect the views, of Malarkey Publications.
Do you enjoy the Almanac concept?
And want to ensure it continues in its current form, and better? To help things keep ticking over please consider making your own contribution.
Become an Almanac (annual) member – CLICK HERE.
One-off financial contribution – CLICK HERE.
Regular financial contribution (monthly EFT) – CLICK HERE.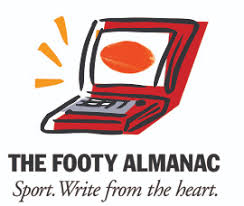 Third Culture Kid at Heart. Grew up in Asia, discovered footy at age 9. AFL has since been my burning passion. Ask me who were the winners all the grand finals between 1938 and last year's decider, and I'll be happy to tell you. I'm a footy nut with a passion for writing and acting. All though I love writing and acting, during the footy season, AFL is my true passion. Waiting ever so patiently for the day when Essendon Next win the flag.