A tiny window into The Age might reveal quite a bit
A few months ago we stopped our iPad Age subscription.
This week I received an email from The Age.
I am not sure how to describe my reaction. Perhaps I will after the Bex and the lie down take effect.
I know it's just an email survey. But actually it's not, it's a bit more.
I spent time (too much time) thinking about the understandings that underpin this survey yesterday. And some of the phrases.
It seems to me that The Age has had a strategy day at which it was decided the direction of the paper should be mapped by those who crave electronic devices.
I hope the Chief Justice wins it. Or the director of the NGV. Perhaps the head of oncology at the Royal Melbourne. Or the uni student who pours beers at the North Fitzroy Arms.
Your thoughts please:
Dear John
We understand you have recently chosen to end your subscription with The Age, however we would love to know a bit more about your readership and news preferences.  Your opinion and feedback will help us deliver premium products and content. Depending on your answers, the survey should take approximately 15 minutes to finish. 
In appreciation of your time, you will enter the draw to win one of ten $100 VISA gift cards and one lucky winner will win an Apple iPad Pro 10.5 inch 62GB Wi-Fi + Cellular. 
Thank you in advance for your time and interest in helping us to provide you with the highest quality news, news products and innovations.
Sincerely,
The Age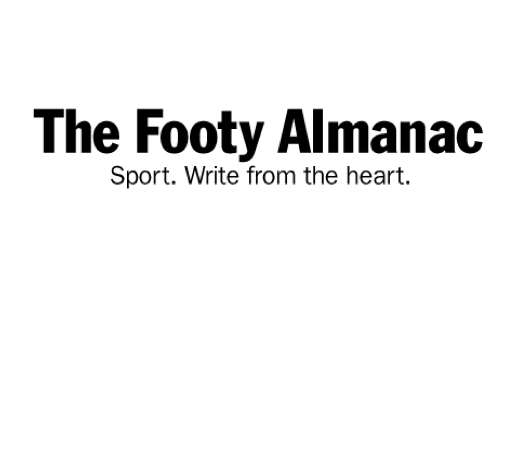 JTH is a writer, publisher, speaker, historian. He is publisher and contributing editor of The Footy Almanac and footyalmanac.com.au. He has written columns and features for numerous publications. His books include Confessions of a Thirteenth Man, Memoirs of a Mug Punter, Loose Men Everywhere, Play On, The Pearl: Steve Renouf's Story and Life As I Know It (with Michelle Payne). He appears on ABCTV's Offsiders. He can be contacted [email protected] He is married to The Handicapper and has three kids - Theo13, Anna11, Evie10. He might not be the worst putter in the world but he's in the worst three. His ambition is to lunch for Australia.