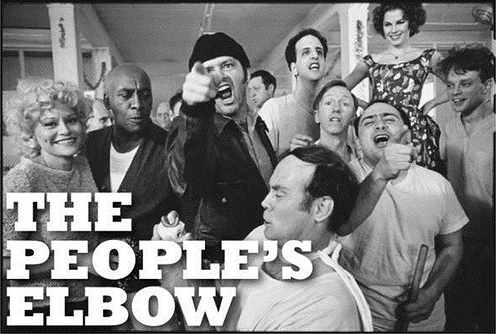 I looked death in the face.
All right, I didn't. I peeked at it doing 50km/h around a hairpin bend in the Swiss Alps.
I say peeked, because there is no way to make the three-hour drive from the base of the 13,642ft Jungfrau in the Lauterbrunnen Valley to Italy with your eyes open. Italian drivers are just too scary. Particularly the ones who like to overtake on a hairpin bend. And on this road there are many – that is fuckwit Italian drivers and hairpin bends.
Italian Drivers
Driving is truly a blood sport in Italy
Frances Mayes author of 'Driving in Italy'
And now my friend, the first-a rule of Italian driving [rips off his rear-view mirror and throws it out of the car] what's-a behind me is not important.
The Gumball Rally (1976)
Europeans, of course drive on the right-hand side of the road, except Italians, who also drive on your side of the road. By that I mean any oncoming traffic will be on your side of the road.
This is because road rules to Italians are mere suggestions, and are only followed by the deprived and mean-spirited. It is the Italian driver's desire is to be an exception to the rule – any rule.
You can easily imagine how an Italian driving lesson would go. "No, Fabio, do not overtake until you get to the bend… and no, you need to go faster through that stop sign."
Hairpin Bends
Never look where you're going – you'll only scare yourself.
P.J O'Rourke
The Swiss Alps are stunning. Or so I've been told, because as previously mentioned, you cannot make this drive with your eyes open.
There is a 50 kilometre stretch of the road through the Swiss Alps to Italy that is little more than a series of hairpin bends, with oncoming traffic on one side and sheer 800-foot drops down into the valley below on the other.
Adding to the degree of difficulty is that I'm doing this in a shitty little Renault. I don't want to get all Top Gear here, but the 2011 Renault Megane Sport dCI is a dogshit drive. For one, the gears are so fucking close together you find yourself working them like a 16-year-old boy watching Fast Times at Ridgemont High1 for the first time with his parents out of the house.
Two, the European model has the steering wheel on the left hand side of the car, meaning you're using your right hand to work the gears2.
Looking Death in the Face
So, on this stretch of road, there is every chance you will encounter a fuckwit Italian driver on a hairpin bend.
And there is double every chance you will encounter this when you have to drive the road twice, after turning around for your camera that you left at the hotel.
It was on the return trip where I looked death in the face.
Coming back down the mountain I slow down to approach a hairpin bend, only to have a fucking Fiat heading straight towards me, overtaking a couple of cyclists3.
So at this point in time I have a car directly in front of me and half a dozen Valentino fucking Rossi's riding my arse. I've no choice but to hit the brakes.
The bikes behind me do the same, leading to a couple of them taking a low-level tumble4. The Fiat swerves to his side of the road and stops momentarily5.
My mother taught me how to deal with adversity through stoicism. However with Italian drivers, it certainly seems like there's been a strange emphasis on embracing any emotion you happen to be having at any given moment, and that there's something psychologically wrong with you if you're not constantly confronting your emotions in public. I don't like that quality. I think it's bad for society.
I also think it would be bad for my health if I were to adopt it on this road. Having seen The Godfather I through III and all six seasons of The Sopranos I fear that were to embrace my emotions and get out of my car to shout abuse at this cockdonkey, he would just get out of his car and kill me, subsequently pleading delitto d'onore (crime of honour) which automatically wins in Italian courts.
Having already looked death in the face once, I wasn't taking my chances.
1.Phoebe Cates. That is all.
2.Thus making the above metaphor an apt one.
3.This brings me to another point – it's hard enough to deal with those cocsmack-lycraed-Tour-de-France-wannabes on Beach Road, let alone these idiots riding three abreast on an actual fucking mountain on a road that is barely two car lengths wide.
4.In the time it took me to brake and consider shouting abuse, they had dusted themselves off and were back on their bikes. I'm not entirely sure they wouldn't blame the idiot foreigner for the impasse, so I took this as a sign not to get out of the vehicle.
5.I'm going to guess that stopping in the middle of the road, just after rounding a hairpin bend is also not exactly the safest thing in the world.
My heroes are all dead white males, mostly because that seems really attainable for me.