"I win for me! FOR ME!"  
Ivan Drago in 'Rocky IV'
"I must break you"  
Again, Ivan Drago in 'Rocky IV'
When Sugar Shane Mosley walked out on the much-hyped Mundine fight, it got me to thinking about the high-stakes, high-farce world of boxing and its company of hangers-on whose inside word you wouldn't take across the street. From here it's a short half-head to the celebrated world of horse racing. Tony and Horty Mokbel and Pillar of Hercules; Mick Gatto saving racehorses from the knackers, and any number of other "colourful racing identities". It makes you wonder why the sport has not been linked with boxing more often.
With that in mind, here's Saturday's form with the vision of Joe Frazier after 14 rounds in Manila.
Friday night, Race 8: Manikato Stakes (1200m)
3. Temple of Boom ($15 each-way)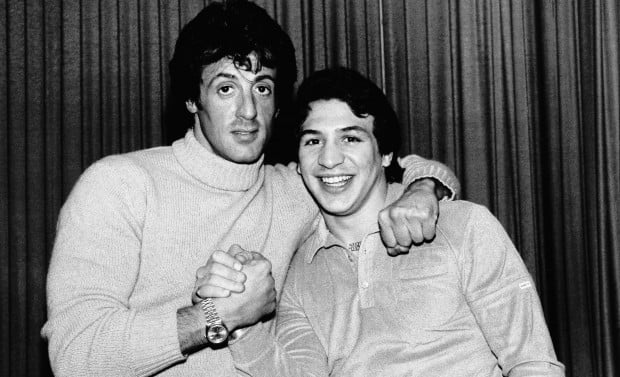 Should you stumble upon The Good Son: The Life of Ray "Boom Boom" Mancini by Mark Kriegel, buy it.
From how Mancini's love of boxing was handed down by his father Lenny (the original "Boom Boom") and shaped by growing up in the rust-belt of Youngstown, Ohio; to the fallout of the Duk Koo Kim fight1, it is a read as compelling as the man himself.
Sylvester Stallone produced Mancini's life story as a movie of the week in 1985… the same year that Rocky IV hit the big screen.
Race 2: Mitchelton Wines Vase (2040 metres)
4. Drago ($20 the win); 9: Thunder Fantasy ($10 each-way)
My top-three all-time hardest losses to take in sport (in reverse chronological order) are:
1993 AFL Grand Final

1986 VFL Grand Final

The Drago-Creed fight in 'Rocky IV'
The Drago-Creed fight was the first time I'd really been devastated by a sports result, albeit a fictional one. Given this occurred close to 30 years ago, let me walk you through it.
First, a couple of things you need to know about Ivan Drago – 1) he thinks he is unbeatable, and 2) he is married to a mid-80s Brigitte Nielsen, so that confidence has a reasonable footing. 
Drago (in the gold trunks with red sickle) is making his entry into professional fighting. Apollo Creed (in the stars and stripes), now 42-years old, is coming out of retirement.
James Brown sings "Living in America". Drago murmurs to Creed, "You will lose".
It is the Cold War writ large.
What happens from here is that Apollo Creed gets P-O-U-N-D-E-D. Rocky (in Apollo's corner), despite the protests from Apollo (and my screaming), should have thrown in the towel.
A final blow from Drago to the head of Apollo kills him. Literally kills him (well, fictionally-literally kills him) just as Rocky finally drops the towel.  Apollo dies in Rocky's arms in the middle of the ring.
Despite the fight ending in a death, it is a technical knockout to Drago, who after the fight exhibits no remorse. None.
"If he dies, he dies."
With that in mind, WHAT SORT OF MONSTER NAMES A HORSE AFTER IVAN DRAGO!!!?
Still, we'll have $20 on it and hope he gets beaten by a nose in his next race by Balboa (is there such a horse, and if not, why not?).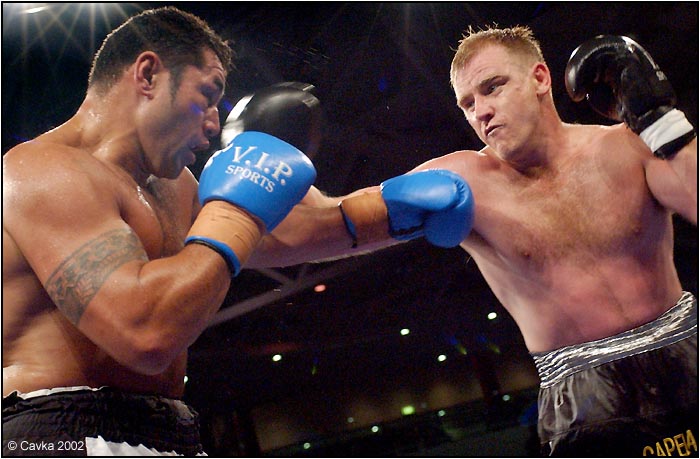 In 1990, Jimmy Thunder was huge. Heavyweight huge. Well, let's walk it back a bit. Although he was Samoan, he was Australia's most popular heavyweight in a year Jeff Fenech took off after winning the WBC Featherweight Championship (becoming a world champion in three different weight divisions).
After going 9-0 early in his career with a TKO against J.B Williamson at Broadbeach, there was much hype around Thunder, given none of his nine fights had gone the distance. Mike Tyson had just suffered his first loss to Buster Douglas at the Tokyo Dome, and boxing fans in Australia were starting to think how far Jimmy Thunder?
Then, in his tenth fight, he was knocked out in the fourth by Mike "The Bounty Hunter" Hunter.
Although he would go on to twice win the Australian Heavyweight title (against Craig Peterson and Don Mackay), the hype around Thunder was never the same.
Not even in 1997, when Thunder wrote himself into boxing folklore with the fastest knockout in boxing history, flooring Crawford Grimsley less than two seconds into the fight.
Race 6: Four-Years-Old and Five-years-Old Handicap (1200m)
3. Go The Knuckle ($15 each-way)
'Knuckle'  is a documentary on the secretive world of bare-knuckle boxing by Irish gypsies – and yes, it's as good as it sounds.
This documentary follows a dozen years in the lives of three families – the Nevins, Joyces and Quinns – and their feuds, fights and general batshit craziness.
It is a gripping tale of passion, respect and blood bonds that will never end two hours of drunken, dickhead Irishmen belting the feck outta each other for entertainment.
Race 10: The Cox Plate (2040m)
11. It's a Dundeel  ($20 the win)
Little bit of license here, so as to throw in a tip for the feature race… the favourite no less. Spurious? No more that the entire premise supporting this column.
Angelo Dundee was a boxing trainer and cornerman, most known for his work with Muhammad Ali2.
But my favourite Dundee story is from his work with a little-known, used-up heavyweight, Johnny Holman.
Holman was an 8-1 outsider against a fighter named Ezzard Charles. The first thing Dundee did to get his fighter in the game was to give him a moniker, 'Big Jawn'.
"Every time he came into the gym, 'Hey Big Jawn, you're looking good.' Got everybody to say it, until he started believing it."3.
Big Jawn's dream was to make enough money to buy a house with shuttered windows. When Charles was punching seven kinds of shit outta him towards the end of their fight, Dundee hissed to a staggering Big Jawn, "That man is stealing your house, taking the shutters off."
Big Jawn won in the ninth.
'Big Jawn' is a great name for a horse. Someone make this happen.
Last week: A collect of $138 on Dear Demi in the Caulfield Cup
Carnival to date: -$80 ($300 outlay for a $220 return)
1. The Caesars Palace bout was filled with action, but Kim suffered brain injuries from the fight that led to his death four days later. Mancini fell into deep depression after attending the funeral in South Korea, a depression compounded by people approaching him and asking if he was the boxer who killed Duk Koo Kim. 
2. He also worked with Sugar Ray Leonard and George Foreman… and Russell Crowe (for 'Cinderella Man').
3. From Robert Lipsyte's New York Times obituary of Dundee.
I'm just trying to make a difference in people's lives - get off my sack.