"Every sportsman has felt the wrath of old-man game. Even the young know, whether it's that hairy, sweaty elbow to the stomach before that turnaround jump-shot that "they don't teach anymore," or that 50-year-old who slowly walks up the field, pointing exactly where he wants each young guy to run and then hits them in stride."
For all those of a certain vintage looking to use the long weekend to have a kick of the footy or shoot a few hoops, you may enjoy this piece from Esquire. My only beef with it is that it's too much Kobe and not enough Kevin Garnett, who turns 37 in a couple of weeks. If any twenty-something-media-trained-to-within-an-inch-of-having-a-cardboard-personality footballers are reading, it wouldn't kill you to take a leaf out of the Big Ticket's post-match interview game…
Athletes aside, it's middle-aged (mostly) men who run the whole show anyhow — be it Andrew Demetriou, Dave Smith or the NFL's Roger Goodell.
While I'll be using the long weekend to try and resuscitate my metabolism (which I fear may have passed away sometime around June 2011), I may also try to nut out something a little more substantial than this for the Almanac. For those of you looking to do the same, here's:
a) Some inspiration from Gay Talese
b) The Sportswriter Dictionary from Grantland
c) An excellent piece of sportswriting from Runner's World
Who knows, one day you might write something so blisteringly brilliant and insightful that it will appear on the back page of Australia's biggest selling paper…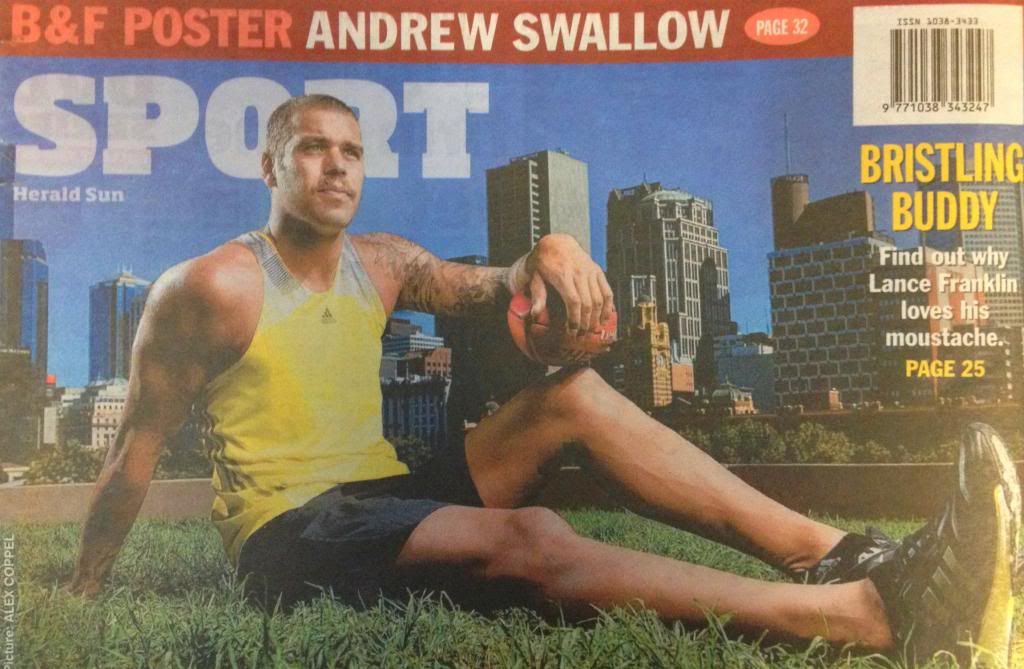 Journalists, pens down — here's your Walkey Award winner
My heroes are all dead white males, mostly because that seems really attainable for me.